Fire Safety House

All the fire departments in the county joined with the elementary schools to teach the kids about fire safety.
We had the Fire Safety House at the Route 504 Fire department during our Fall Fish Fry.
Then we took it to each of the schools where every class came to visit.


They talked about their fire safety plans, escape routes, hazards to look out for, and what to expect when they were in the house.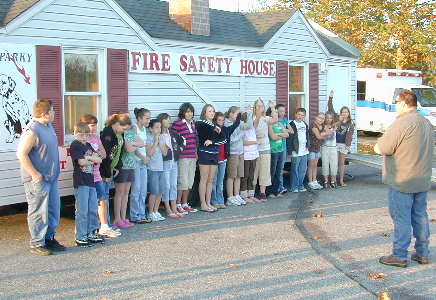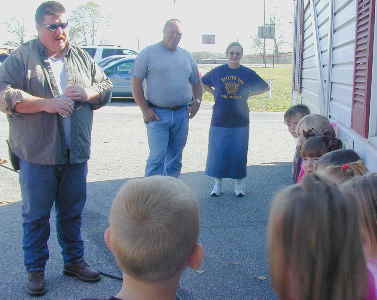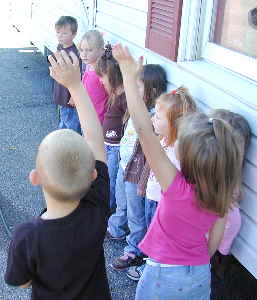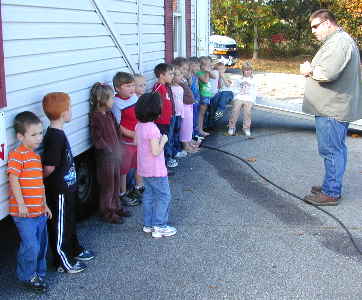 They got to talk to some of our firefighters about the equipment that they wear.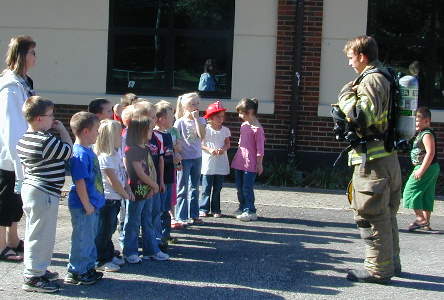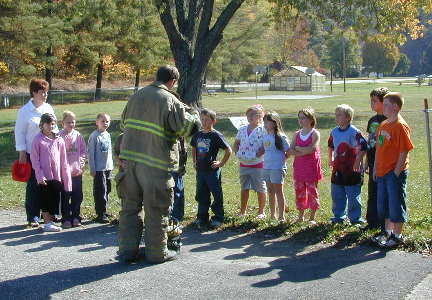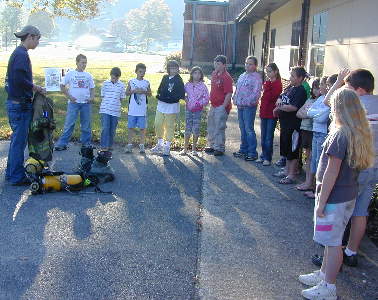 And what they have available on our trucks to help us fight a fire.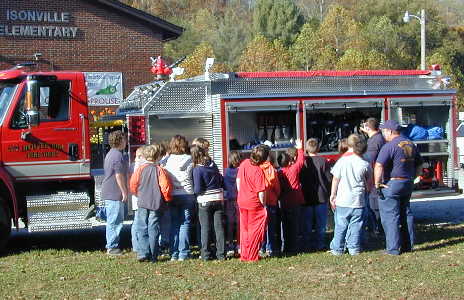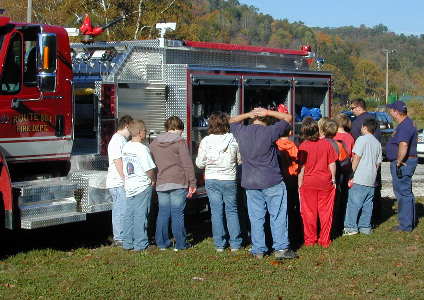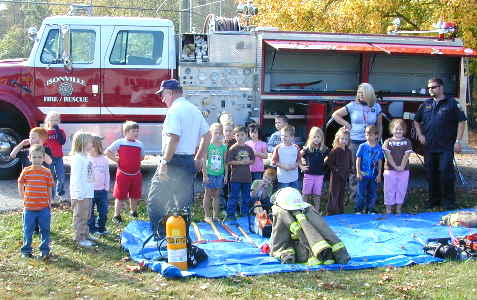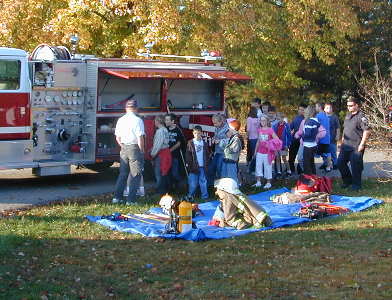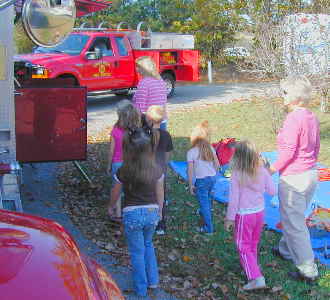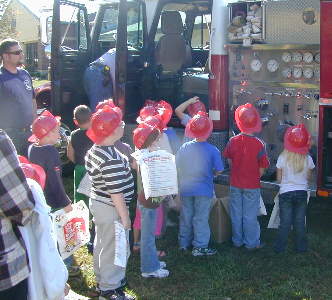 The EMTs brought their ambulance and some of the kids got to go through it.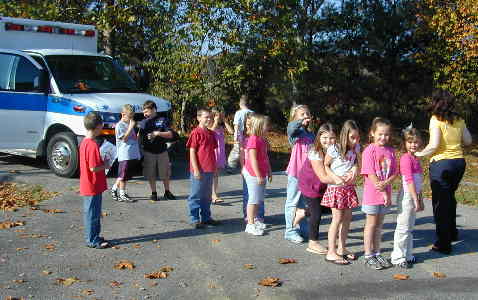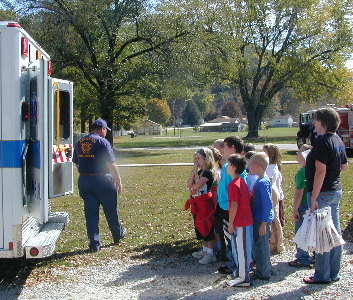 They went into the Fire Safety House where they talked about some hazards they found there.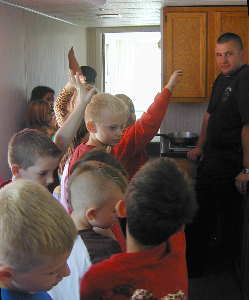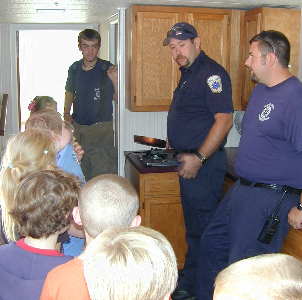 They went to their room and waited.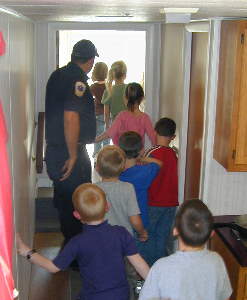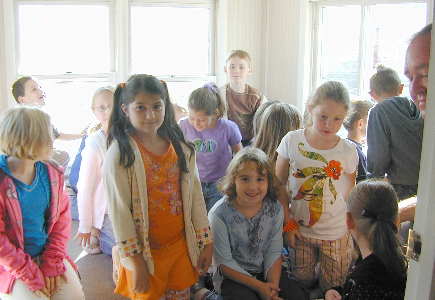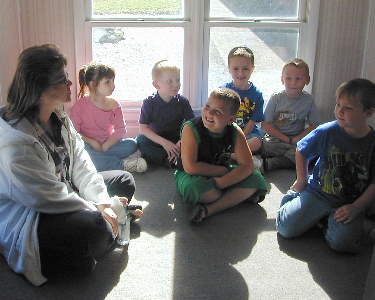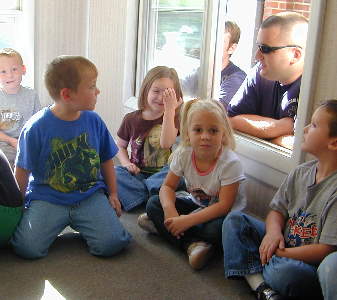 The smoke alarm sounded. It was
VERY LOUD
.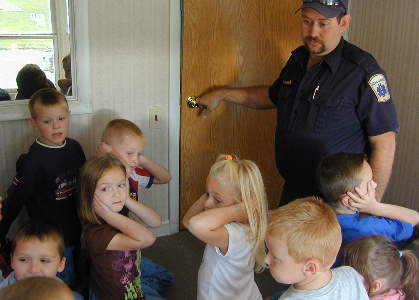 They checked the door to see if it was safe to open.
If it was hot they had to go out the window and down a ladder.
These kids used the ladder just to avoid the smoke.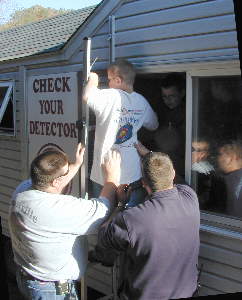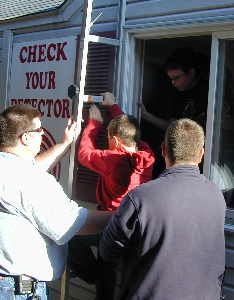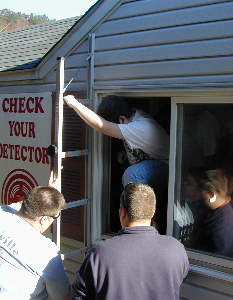 They had to stay low to avoid the smoke when they opened the door.
Then crawl on hands and knees to stay out of as much of the smoke and heat that would be on the other side.
It is a lot safer to go down the stairs feet first to avoid a tumble because you can't see through the smoke.
Crawl to the door and go to your meeting place.
Don't go back in for anything. Not your favorite toy, your pet or even a family member.
For this practice exercise firefighters were there to help those who needed it.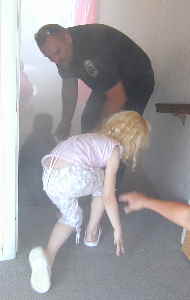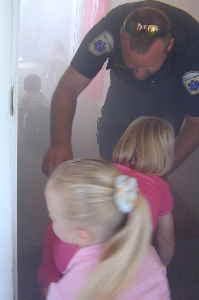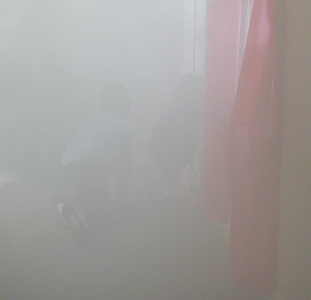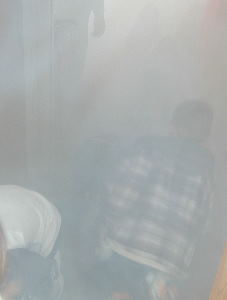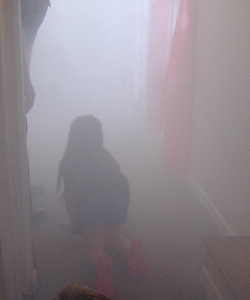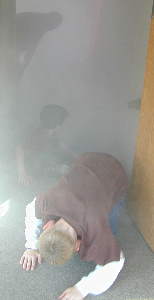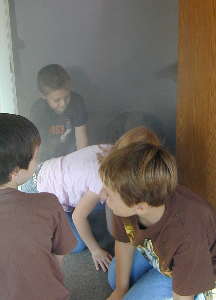 The kids got bags with activity books and other fire safety goodies so they will be reminded about some of the lessons they learned.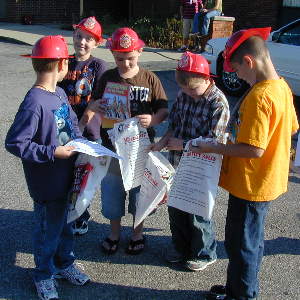 More pictures from our visits to Isonville and Lakeside Elementary Schools.
I am sorry I missed the visit to Sandy Hook Elementary and don't have pictures from that visit.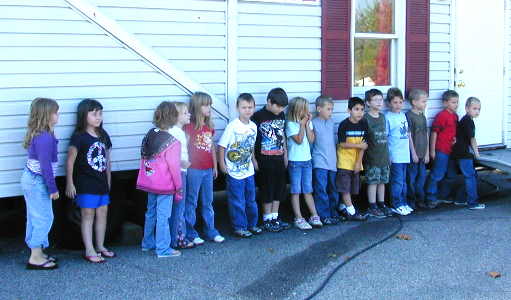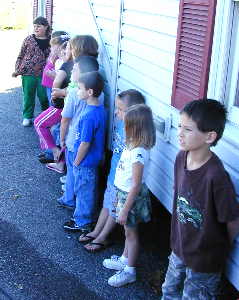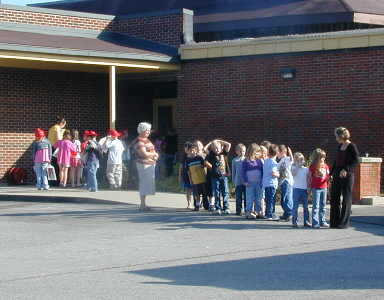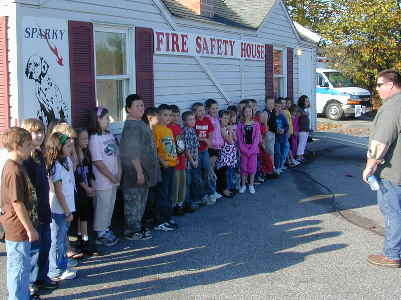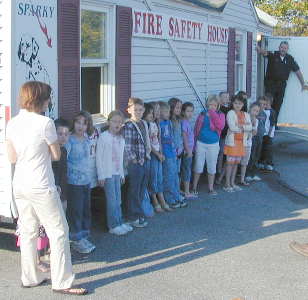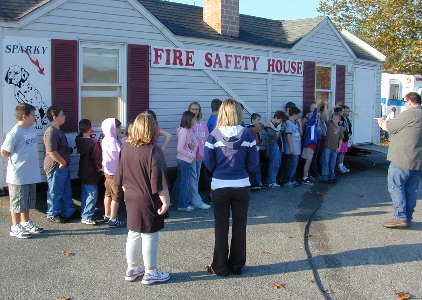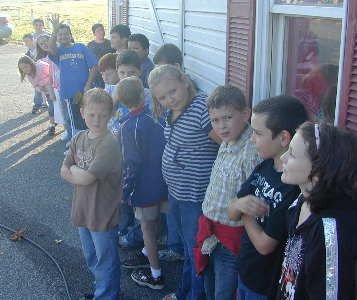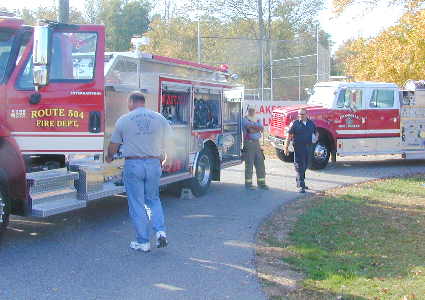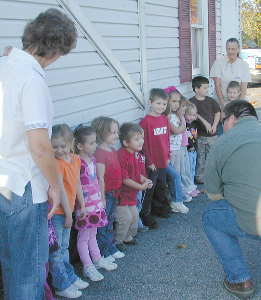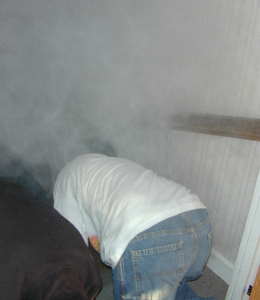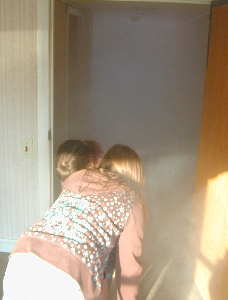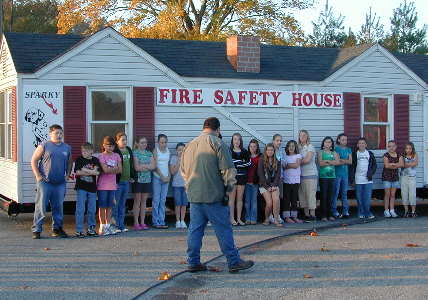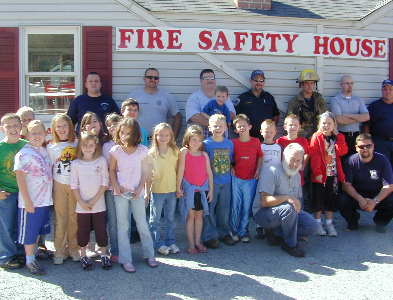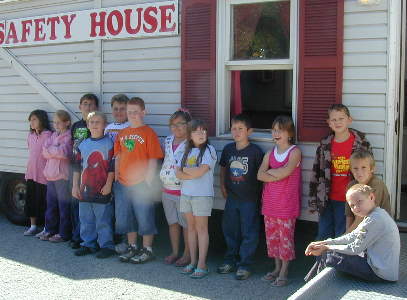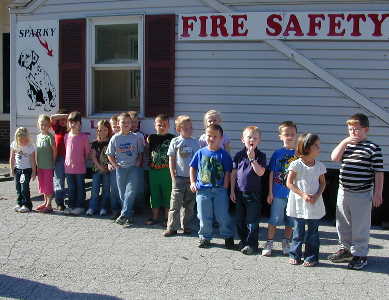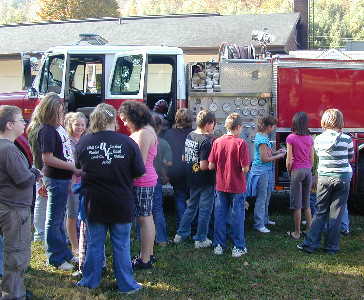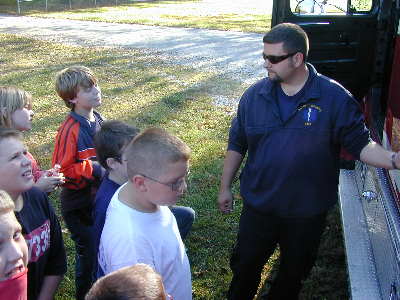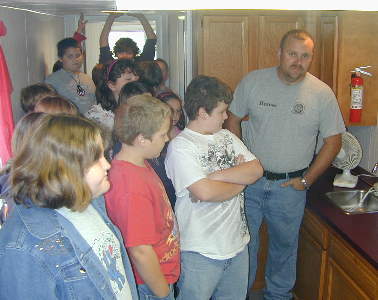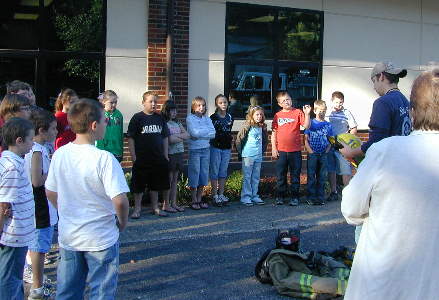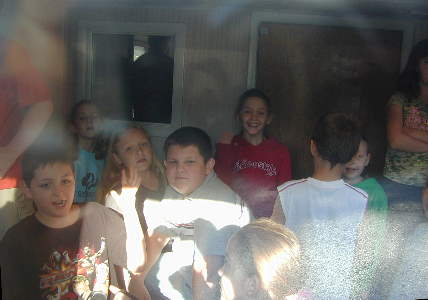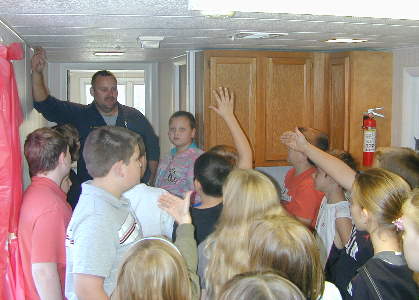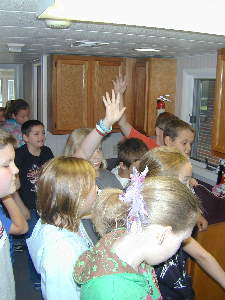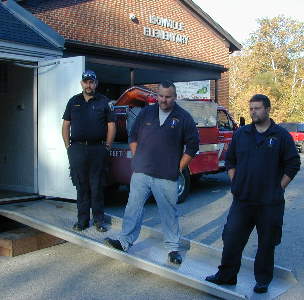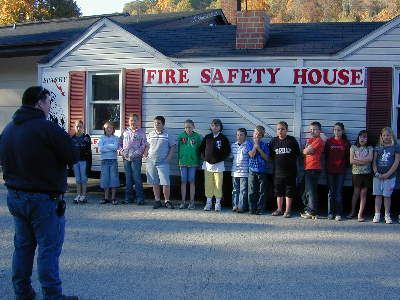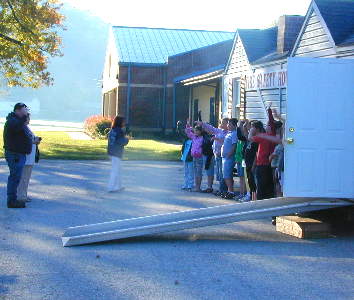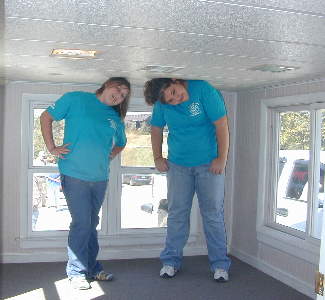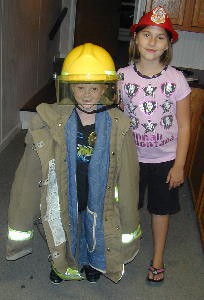 Go to our Science Fun page
Go to our Travels page
Go to our Personal home page
Go to our Community page

E-mail Nancy and Alan