Celebration of Mind by Science Fun, 2014 anouncement


Science Fun
and the Elliott County Rocky Adkins Public Library present
Celebration of Mind based on the work of Martin Gardner

It is a chance to share some of the puzzles and mental challenges he popularized.
Something for all ages.

It will be held on October 21, 2014 which is the centennial of the birth of Martin Gardner.

Come and bring a friend to be puzzled and entertained.

Some of the books he wrote or that are by authors he introduced in his Scientific American column.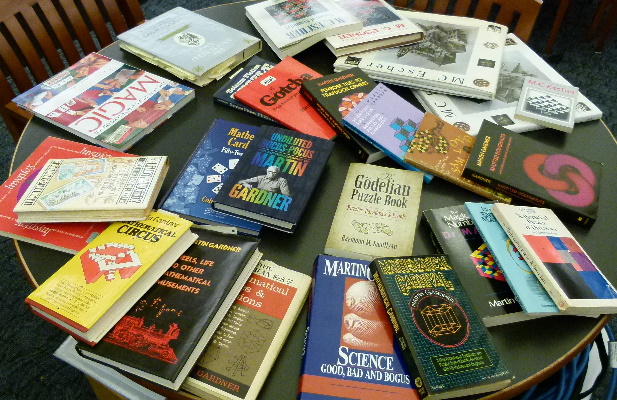 Click
HERE
to see what we did at the Science Fun Celebration of Mind in 2012.
And HERE for the 2013 Celebrations

More information about this world wide celebration is available HERE.

Sorry there aren't any pictures from this celebration .
We were too busy with all the things to do and forgot to take pictures.

Go to our Science Fun page
Go to our Travels page
Go to our Personal home page
Go to our Community page

E-mail Nancy and Alan





The www.mrtc.com/anvk/ web site

by Alan Kuehner is licensed under a Creative Commons License.
Additional information and permissions beyond the scope of this license
are available here.