Gimlet Gorge
Those of you who have been to our house know how close Gimlet is. Here are a few pictures for those of you who haven't seen it in person. The first two show it with the lake level lowered for the winter. You may need to use your scroll bar to see the whole vista. The first is where we usually launch our canoes. This arm of the lake is cut off from the main part so it has nearly no other boats. It would be impossible to get a large boat in here without using a crane to lower it over the cliff.

This is the view from the cliff top of another part of the gorge.

When Nancy's brother Dale came to visit we took a canoe and kayak photo expedition and I came back with these pictures. I haven't seen his yet but I expect them to be spectacular.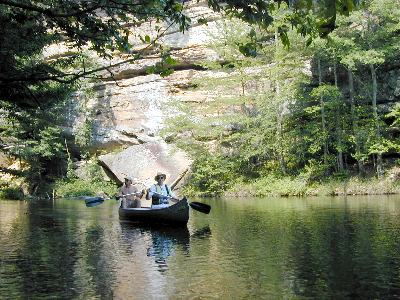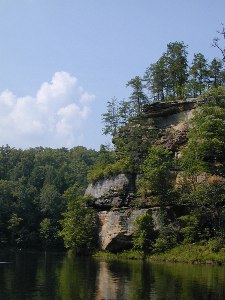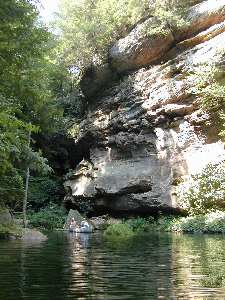 Near the limit of the navigable reaches of Gimlet we came on this cave.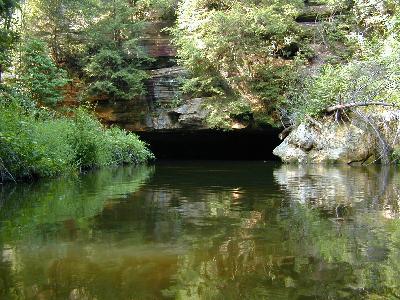 Here is the view from inside as Nancy and Dale were coming in. Sunlight reflecting off the water created fascinating moving patterns on the roof.

Go to our Science Fun page
Go to our Travels page
Go to our Personal home page
Go to our Community page

E-mail Nancy and Alan