Every year Minnie Adkins has a gathering of folk artists and crafters at her farm, The Happy Gizzard Hollow, near Isonville KY. That's her in the first picture holding one of the T-shirts that Nancy made for the occasion. Her trademark is the wooden rooster (often blue) that she carves. Her husband uses pipe and rebar to make his version. For those of you who have heard the story of the rustled rooster, it was recovered and is standing in the window above the garage door.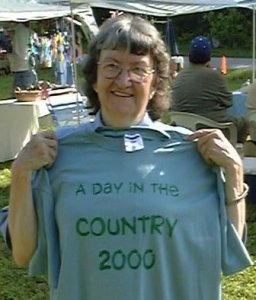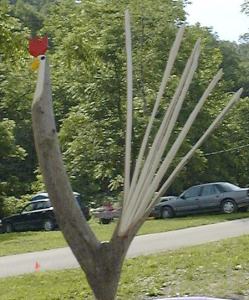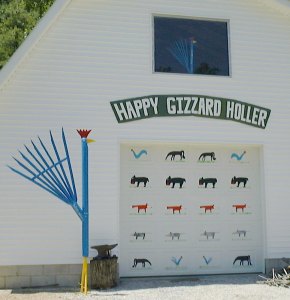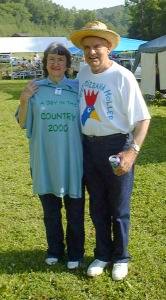 <>Leslie Stapelton carves and paints realistic birds. His work has graced the Whitehouse Christmas tree.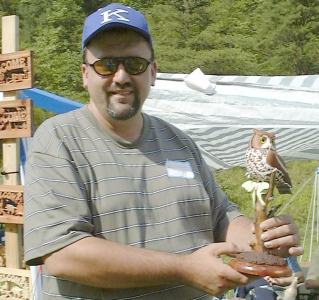 <>

Paintings of various artists range from primitive to realistic.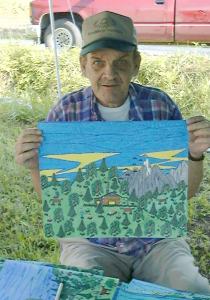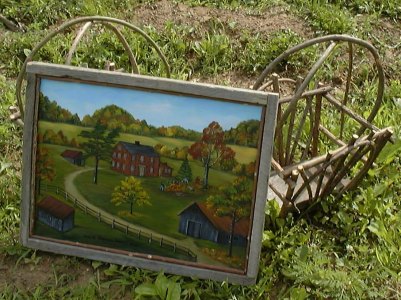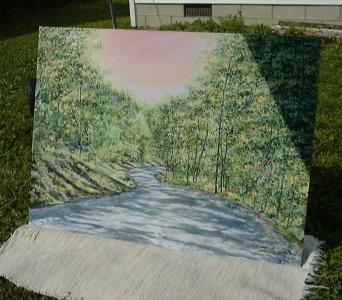 <>We admire the craftsmanship in the baskets and woodworking.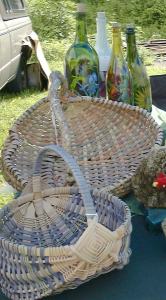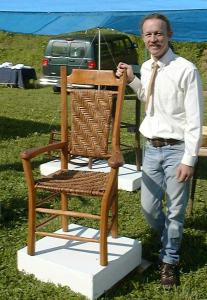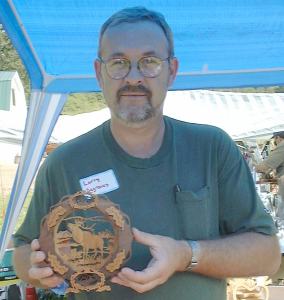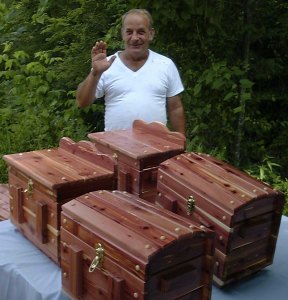 <>

A couple of the quilts that we saw there.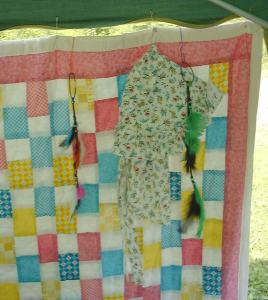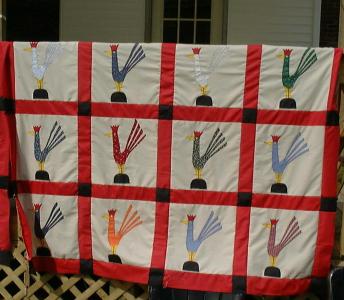 <>

Ceramics and wood carvings and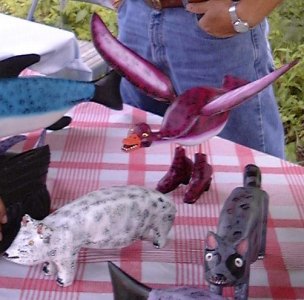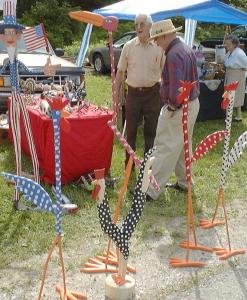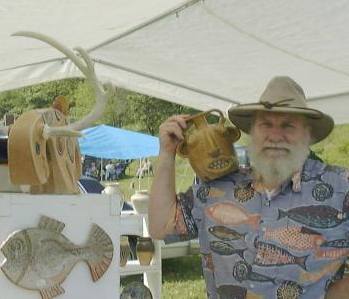 <>just plain strange.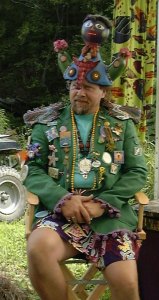 Go to our Science Fun page
Go to our Travels page
Go to our Personal home page
Go to our Community page


E-mail Nancy and Alan