Halloween 2001
We were able to visit Kai and his family for halloween this year. He decided to be a wizard complete with magic wand and dragon.
It seems that wizards age very quickly even if their dragons don't. Then off to his Preschool party.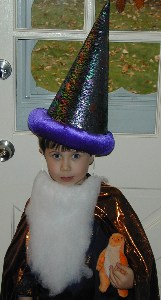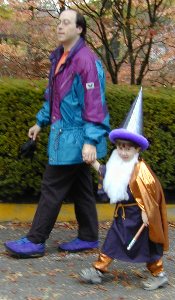 Where there were several fair maidens.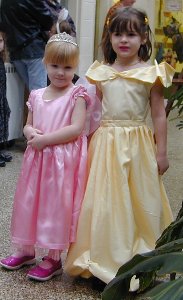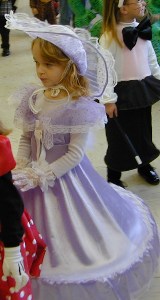 As well as others in great costumes.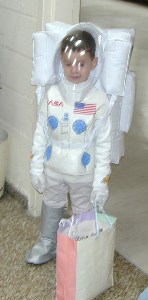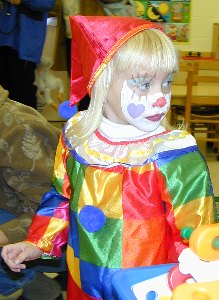 The whole class posed for their picture and then all the classes paraded around the school so everyone could enjoy the costumes.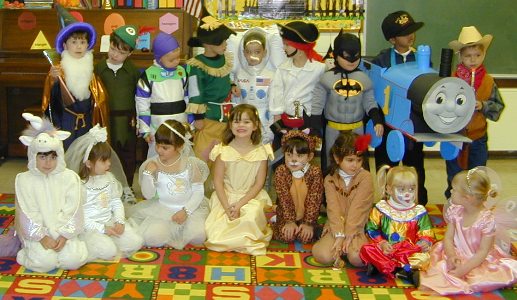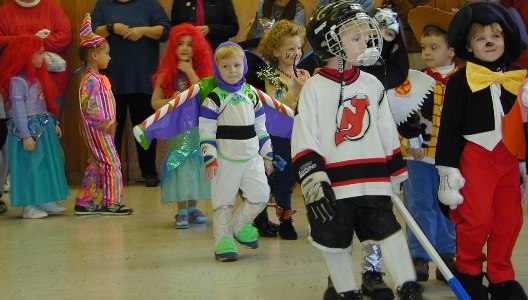 Then we all went to some of Kai's friends to join them for the real reason for halloween, running from house to house and getting candy.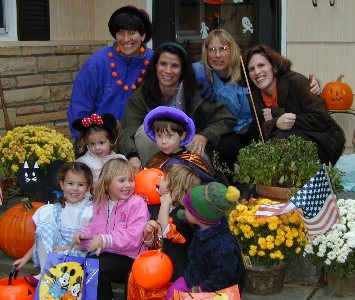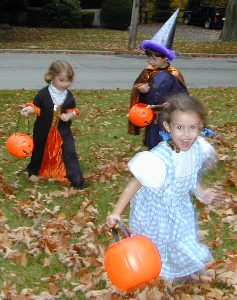 Go to our Science Fun page
Go to our Travels page
Go to our Personal home page
Go to our Community page


E-mail Nancy and Alan