Actually lots of races.
Tuning runs, time trials, and several different classes of cars.
Spectators can get close to the action.
Here teams are unloading cars and showing them off.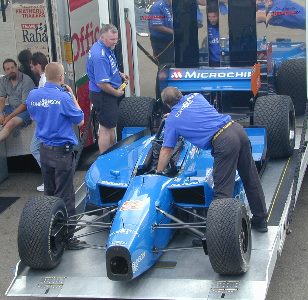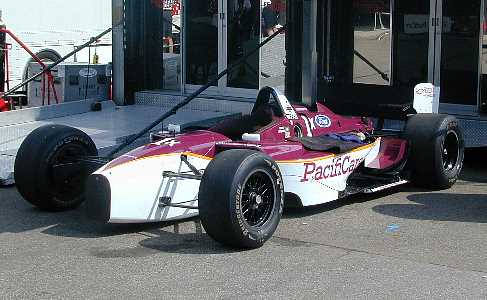 This is an unusual track where you can get a great view of the teams of mechanics as they work on the cars.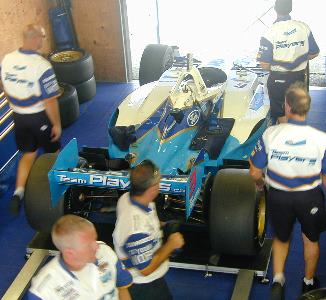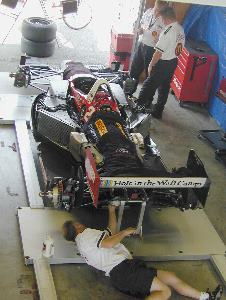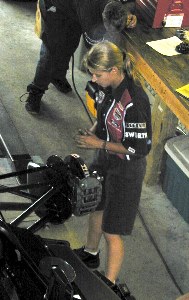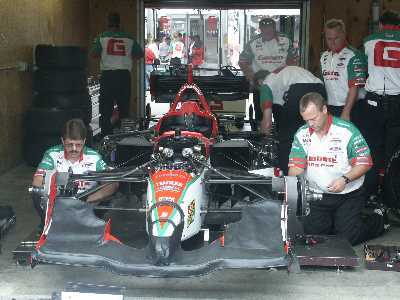 All the readouts and most of the controls are on the steering wheel.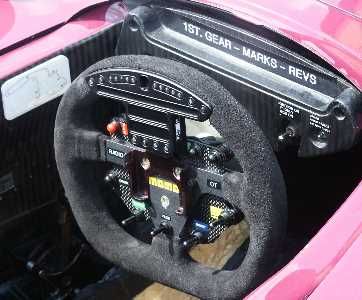 Cars are only driven on the track not on to or off of it.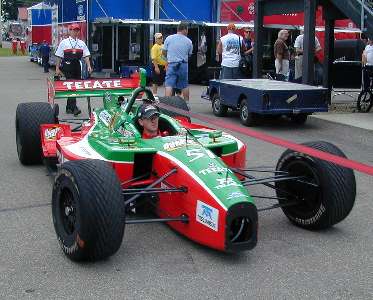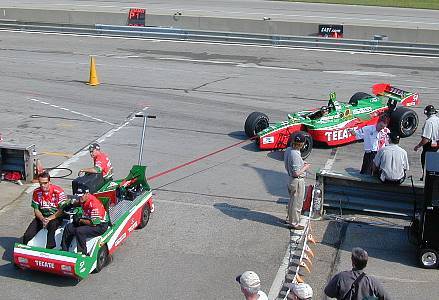 Spectators are ready for the race.
Just a few checks of the track and cars before the start.
The initial lap.
Those are pace cars leading the way.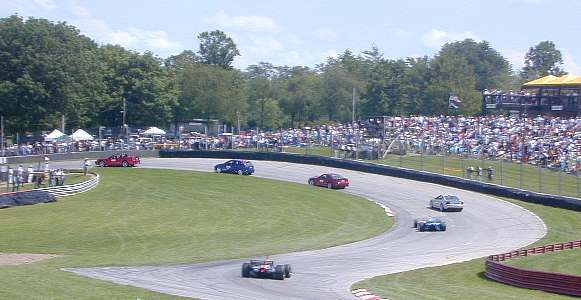 And the race is on.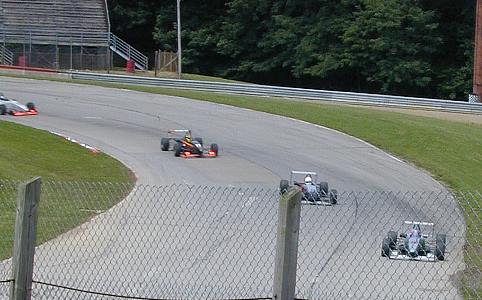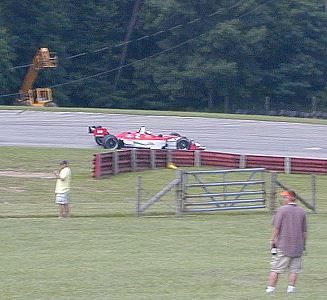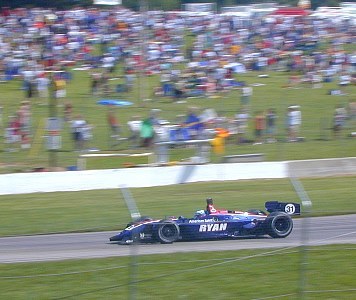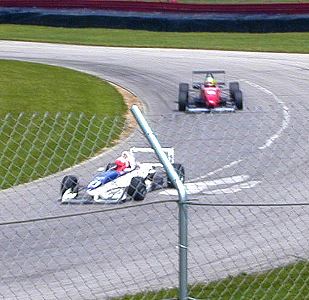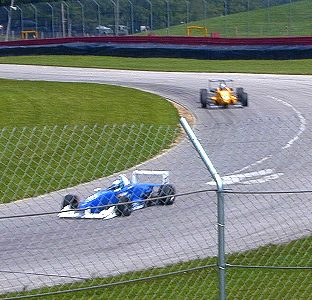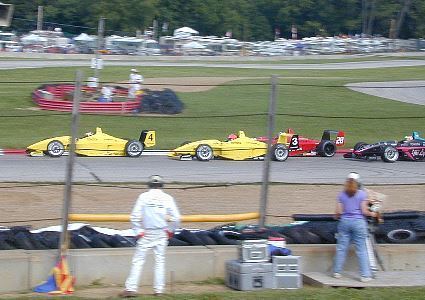 The cloud of dust indicates one of the undesirable ways to leave the track.
Being carried off is another.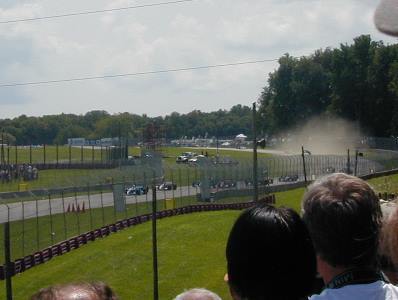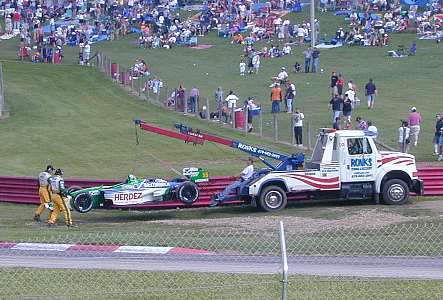 An array of tires laid out in the pits, each set may have different rubber compounds ready for specific track conditions.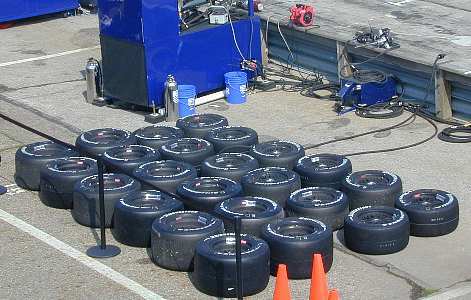 Some of the show cars that made the first lap.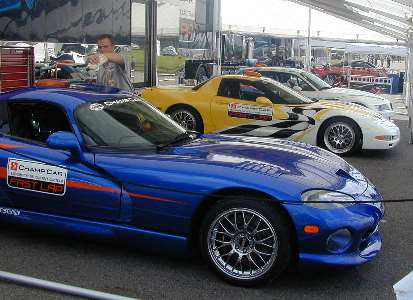 Another class ready for their turn on the track.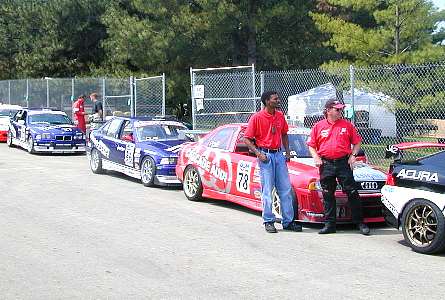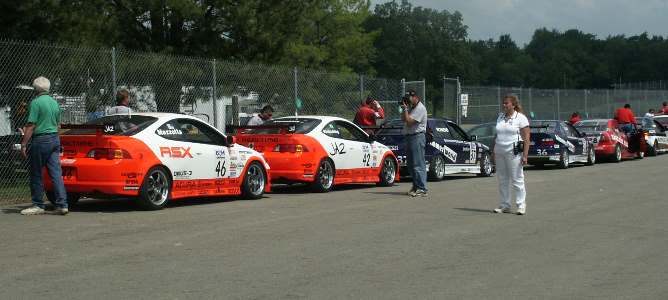 Adjust and tune.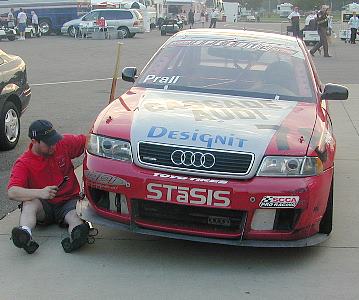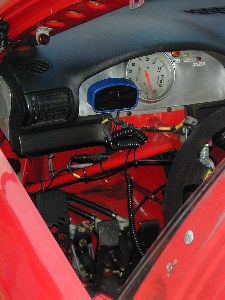 And their race is on.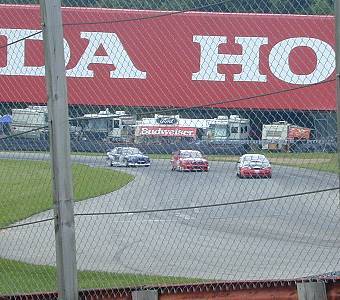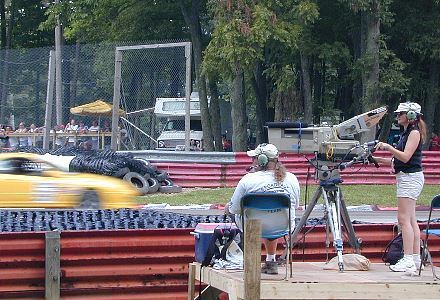 An interesting bit of physics was demonstrated as cars went around this sharp turn.
The tires provided centripetal force causing enough body roll to lift the rear tire off the pavement.
If the driver applies the brakes that wheel will stop and they will make the corner with it not turning.
Compare the wheels in this picture.
The spokes in the rear one are clear (it's stopped) and the front one are blurred (it's turning fast).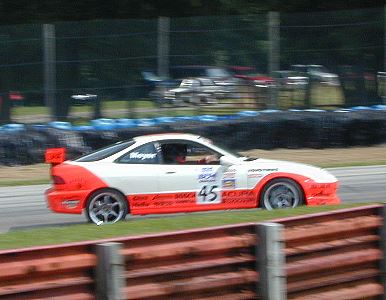 Leaving the track in a cloud of dust is unacceptable in this class as well.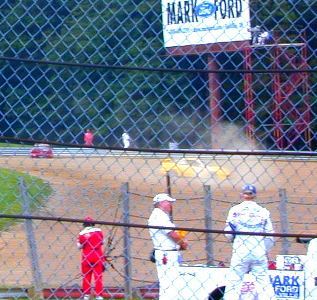 The race teams had another competition.
They each tried to outdo the others with a spectacular array of food.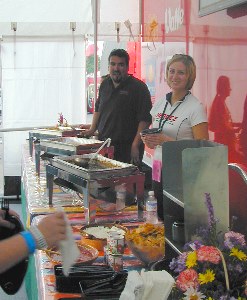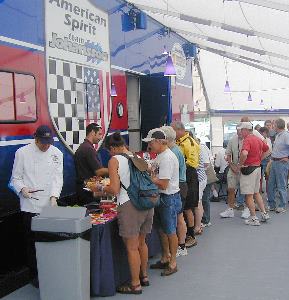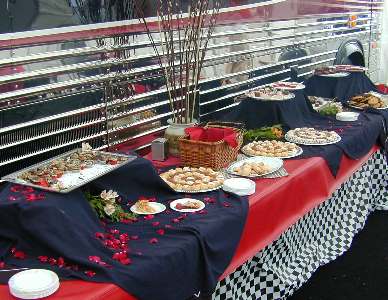 No race class has been established for this vehicle ... yet.