Nearly there

Kitchen cabinets were delivered and installed the first week in April. Michael Reber and three of his sons did the installation in 2 days. They custom made the cabinets for the kitchen (maple), 2 of the bathrooms (hickory and oak) and the laundry (poplar). We thought we would show off some of the local hardwoods as well as the craftsmanship of some of the local workers. We didn't anticipate friends bringing others over to help them decide on their cabinets but we have served as a showroom.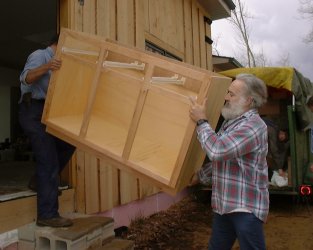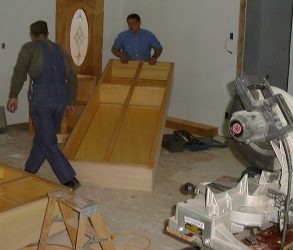 Here is the kitchen after they finished.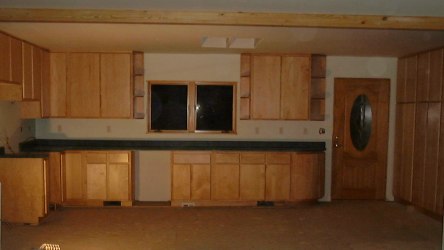 The electric company pulled our underground service and made the final connections in mid May. Now we have power.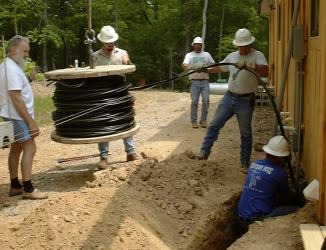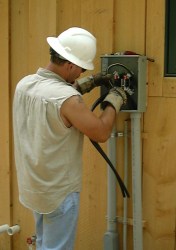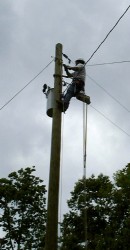 The phone line was installed May 24. They cut in the first 100 feet of phone line from the connection box to the water line then dropped it in the ditch from there to the house. It saved them a lot of work and gives us only one obstacle to work around if we need to do any digging along the utility trench. It will also make finding the lines easier if we need to since they can locate them to within a few inches from above ground.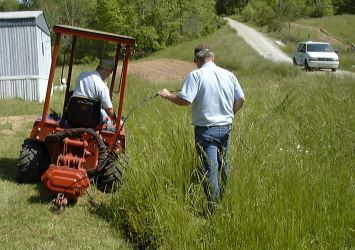 The carpet crew took 2 days to install carpet in the loft, 2 bedrooms and two rooms in the basement. They also put sheet vinyl in the laundry room and around the hot tub. We put down vinyl tile in the computer/craft room. All systems are ready. We can move in.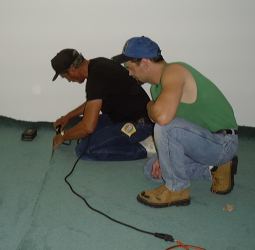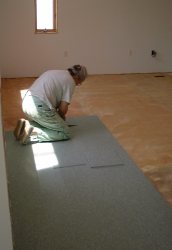 Go to our Science Fun page
Go to our Travels page
Go to our Personal home page
Go to our Community page


E-mail Nancy and Alan