.
We traveled into the mountains to see the Arenal volcano.
We didn't know what to expect for roads but they were as good as any in KY.
You would find one lane bridges occasionally on the secondary roads.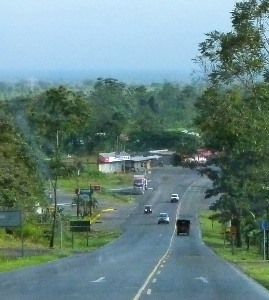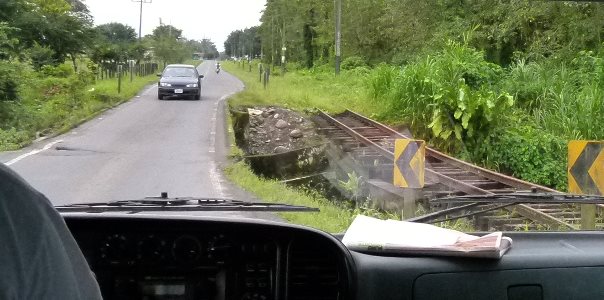 We passed roadside stands were selling bananas, papayas, other fruits and vegetables.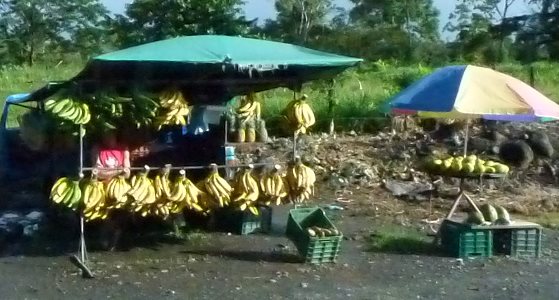 Wild streams coming down from the mountains.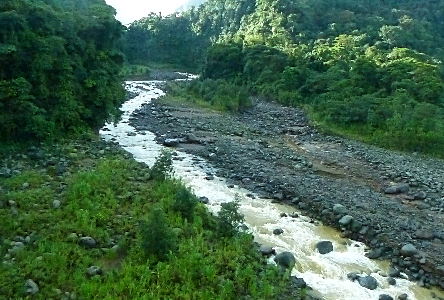 And coffee plantations.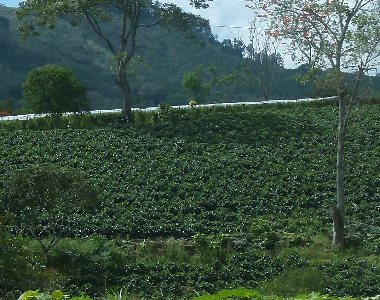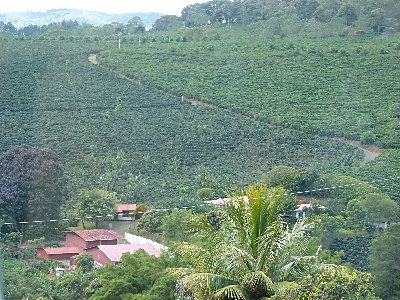 We made a stop for souvenirs where there were craftsmen working.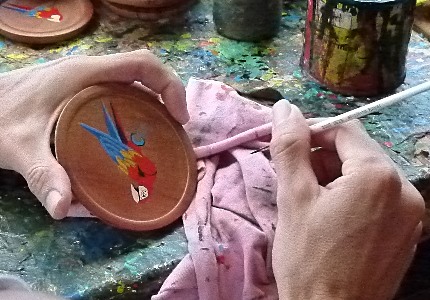 Some of the products.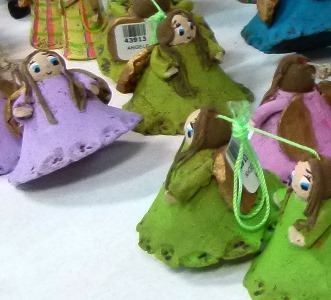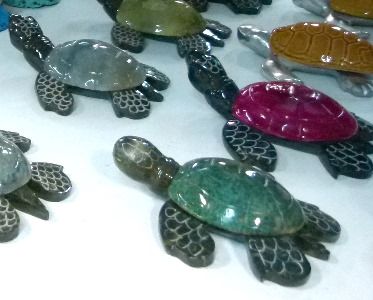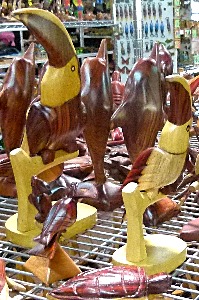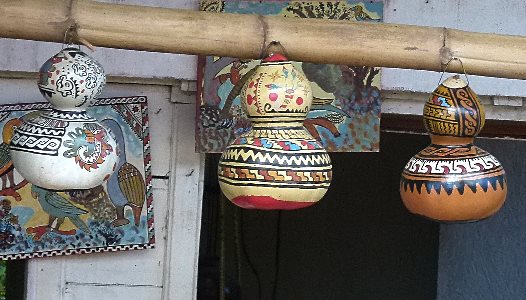 Decorations on the building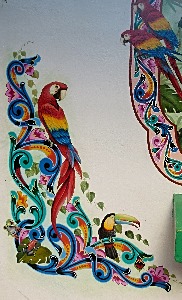 Unfortunately the volcano was shrouded in clouds and we could only see the bottom 10 percent or so.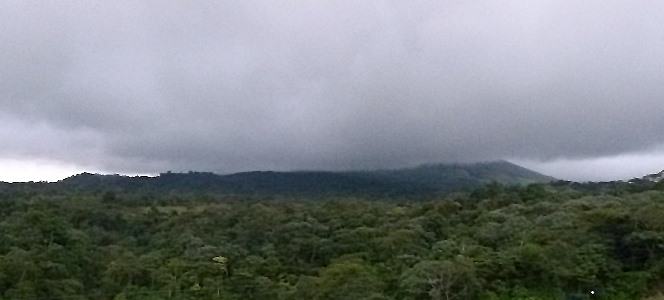 If you visit make sure that you get to the western side where you will be able to see the lava fields (weather permitting).
You may get to see the lava flowing as well.
Unfortunately the mountain kept itself hidden so we only saw a very small sample.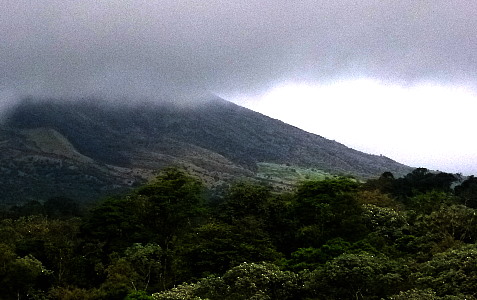 In compensation for our disappointment in missing Arenal we stopped at a hot spring.
These were a lot more than a spring.
A small river of hot water cascaded from pool to pool.
We have been in others in the Yukon, Yellowstone, Greece, and a couple in New Zealand but these were by far the most plush.
The setting was fantastic.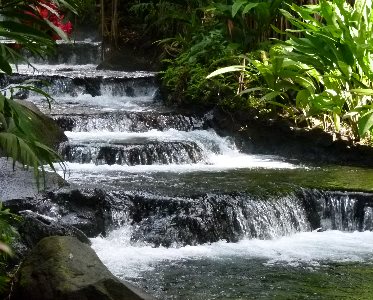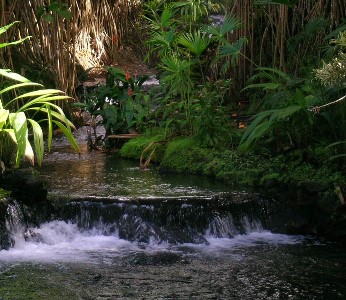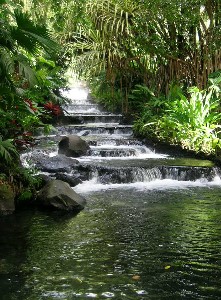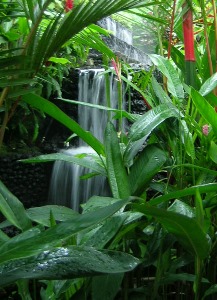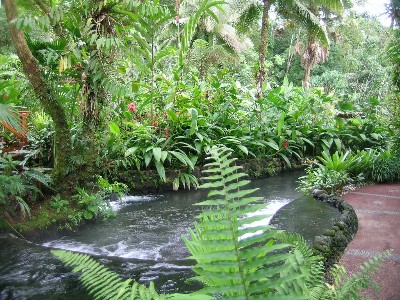 You could go into any of them and swim, lounge, or become part of the torrent.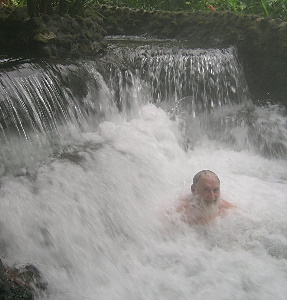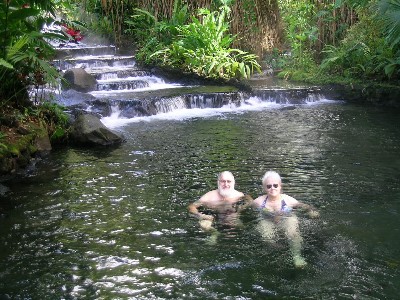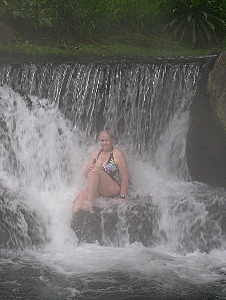 The stream cooled as it went along so you could find a place to your liking by exploring up or downstream.
This waterfall had a bench behind it where you could sit looking out through it.
The water temperature at this point was above body temperature and the relative humidity was very close to 100% so you couldn't stay long.
Can you see my outline behind the cataract in the last picture?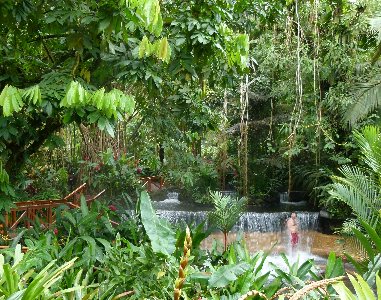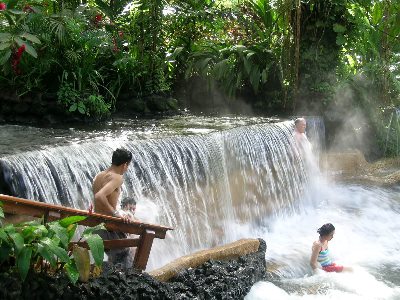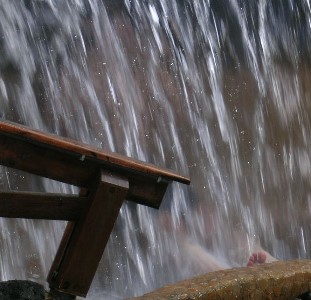 This water slide was a lot of fun.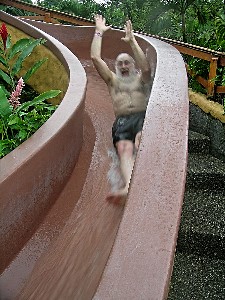 The slide dropped you into a swimming pool where a wet bar was available for those who were so inclined.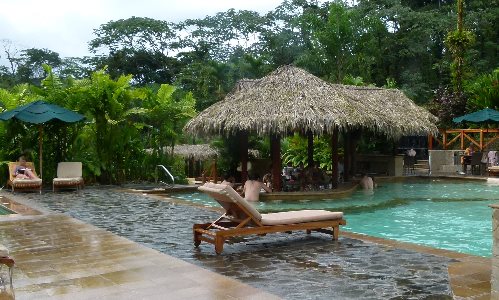 The meal we had at the restaurant there was excellent.
We discovered a spot with a fountain modeled after the round rock balls that the indigenous peoples carved.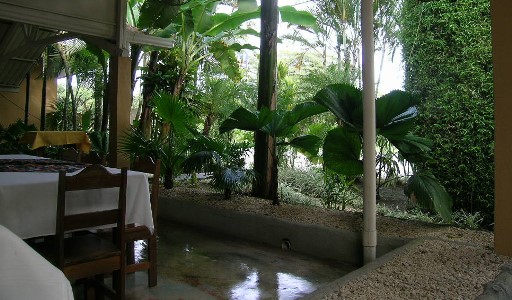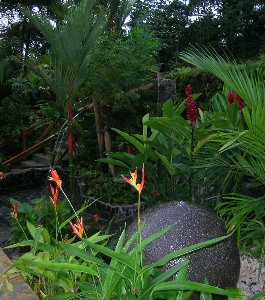 Before returning to our hotel we stopped to look at the volcano from Arenal lake.
The clouds still obscured it but they broke enough for us to see this beautiful sunset.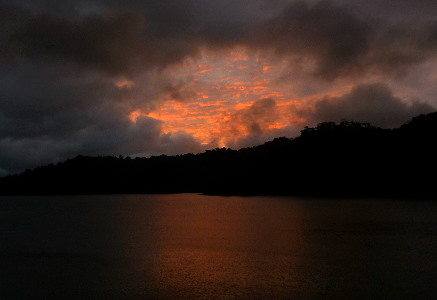 .