.
Downtown the main street is a pedestrian mall for many blocks.
It has all the shops and stores that you would expect in a major metropolitan city.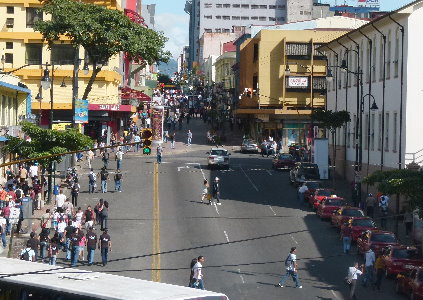 There is also a central market that has smaller shops with foods, flowers, spices, home goods, shoes, clothing, pets and supplies.
Nearly anything you might need or want for your home.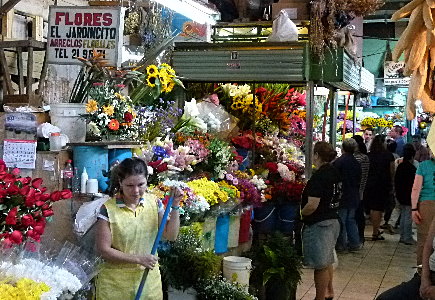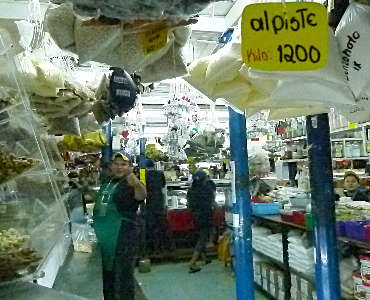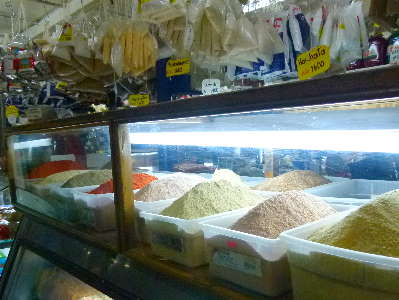 On side streets and neighborhoods throughout the city you will find other shops like this one.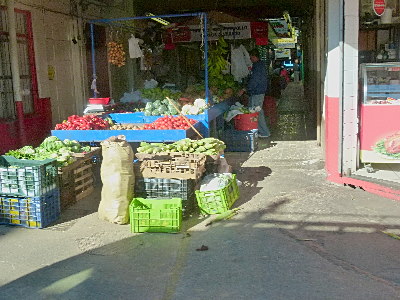 We found the Plaza de la Cultura and under it was the Gold Museum.
it has a huge collection of pre-Colombian gold.
More than 2,000 gold objects are on display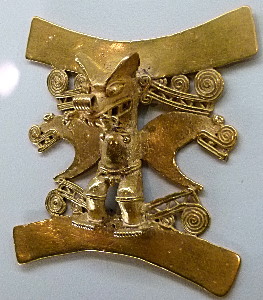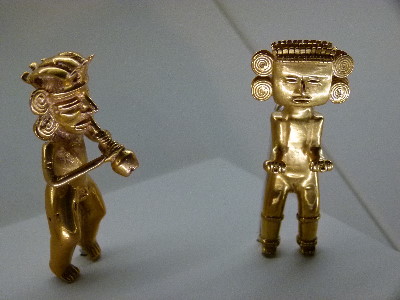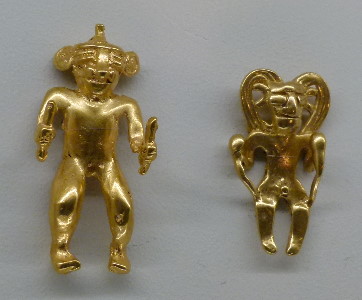 There were also other artifacts from their past.
You could put on the feather headdress if you were of high rank.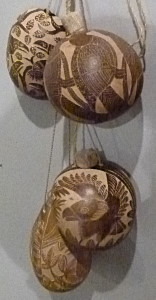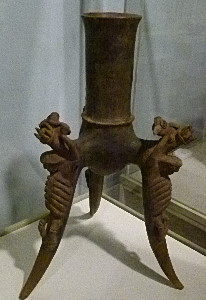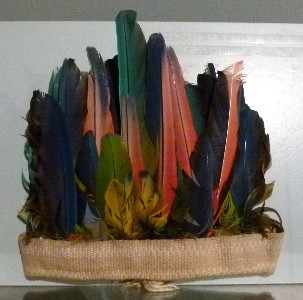 The museum was hosting a display of Costa Rican money.
The bills are little works of art.
Many showing the wildlife of the country.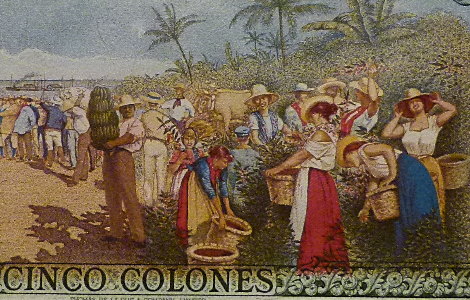 In the past tokens made of aluminum, brass, bronze, iron, and even plastic have served as currency.
This one was used by a coffee grower as payment for the workers.
It could only be used in a limited area around the plantation which, of course, included the company store.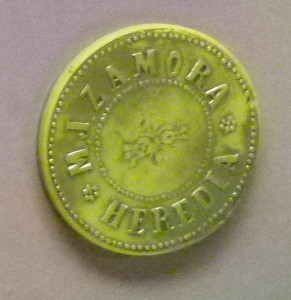 Our visit was early in the new year so we got to enjoy some of the holiday decorations that were still displayed.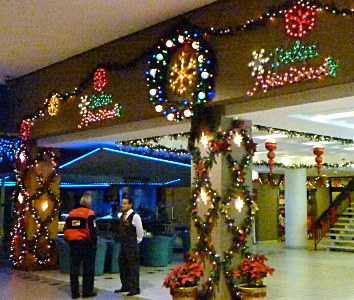 This factory accounts for 20% of the country's exports.
That is more than coffee and bananas combined.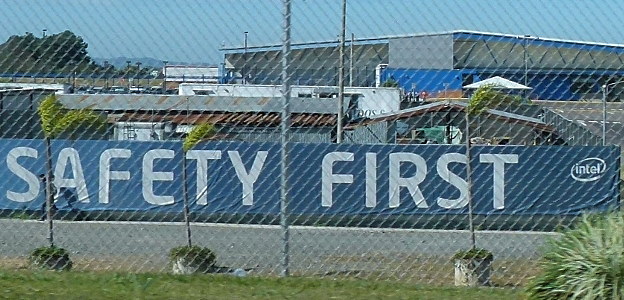 San Jose sits in the central valley surrounded by mountains, many of them old volcanoes.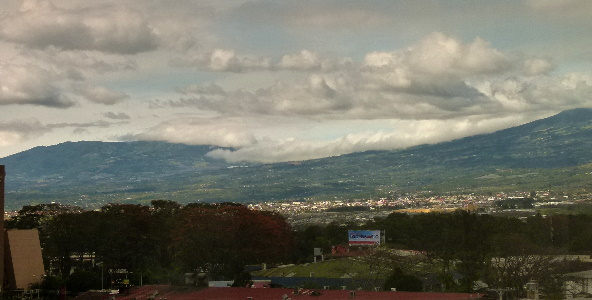 The new soccer stadium.
It was about to be dedicated when we were there.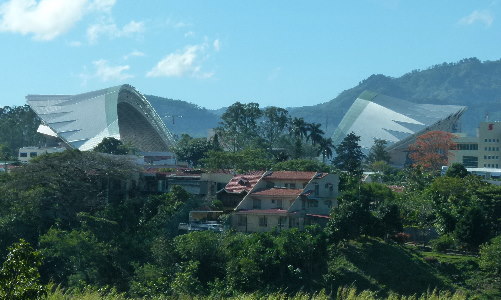 There was a city park with lots to do for all ages just a couple of blocks from our hotel.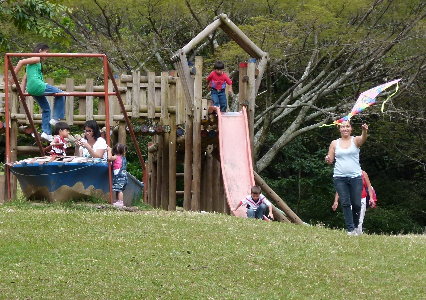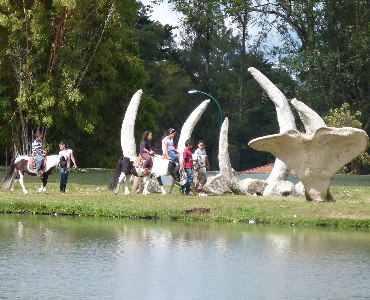 A pick up game of soccer.
A future superstar practicing with his grandpa.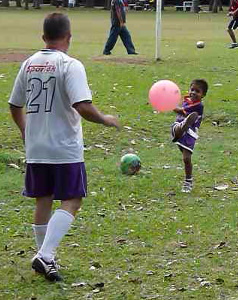 Skaters on the public arena in the park.
Volleyball players giving it everything they have.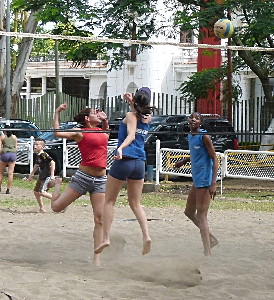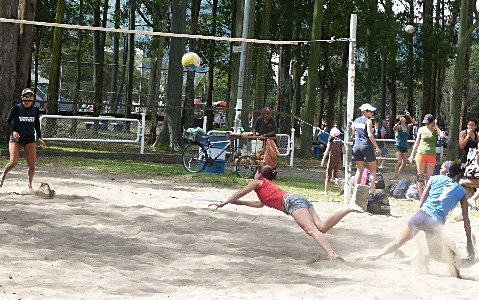 More of the mountains and clouds.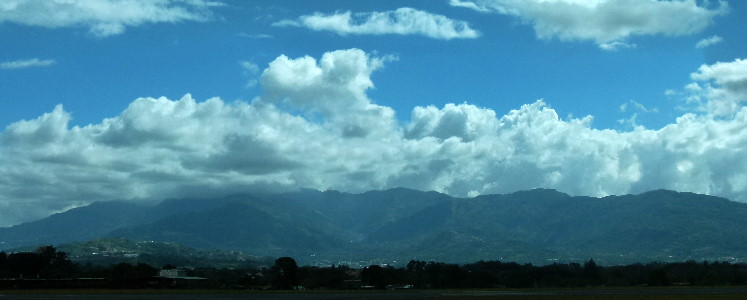 .