Their contributions are very much appreciated since we each captured our own unique view of the trip.
On our flight into Delhi we crossed
Turkmenistan and Afghanistan close enough to the border with Iran that all three countries may well be in this picture.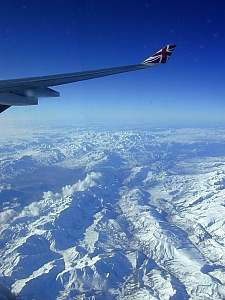 We began our tour driving past the Red Fort.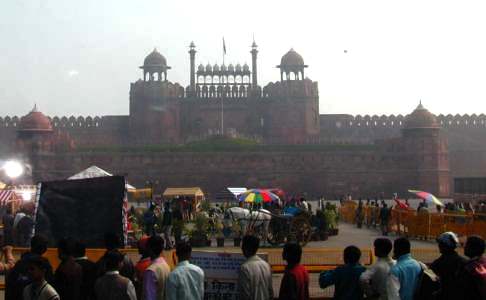 This tomb was built in the mid 16'th century to honor the Emperor Humayun.
The architecture of the gate and mausoleum influenced the design of the Taj Mahal.
It is set in a Char Bagh, the earliest example of a Mughul tomb garden.
The name means four-fold garden and is inspired by the Persian concept of Quranic paradise.
You can find Char Bagh's other places in the world where the Persian influence is strong.

The tomb also holds 100 graves so it is sometimes called the "Dormitory of the Mughals".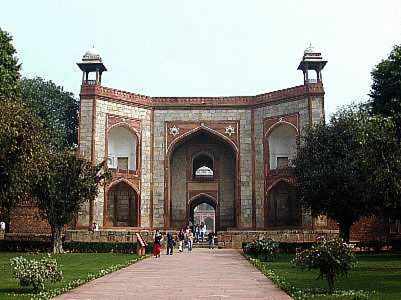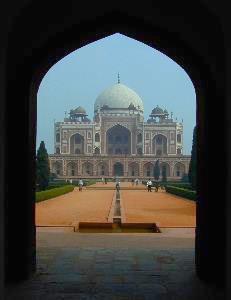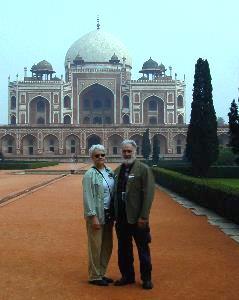 The carved stonework lattice is about one inch thick and intended to let in light and air while keeping the inside cool.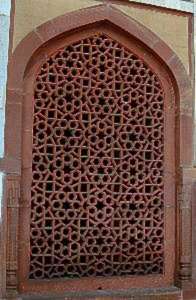 Also on the same site is the tomb of Ali Isa Khan Niazi.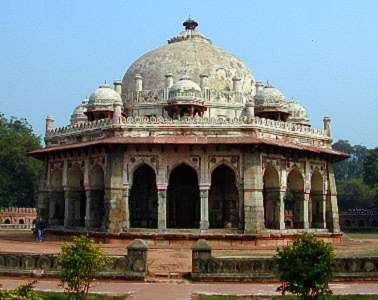 Here are some of what you see as you drive through Delhi.
Fruits and vegitables looked good but we had been warned that if we ate them we were at high risk of digestive disorder.
The TV picture tubes were being sold from a cart on the street. We saw several buyers carrying off their purchases.
You know your chicken is fresh when you get it here.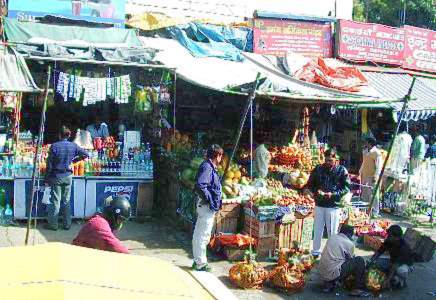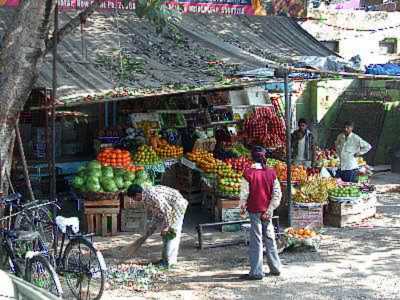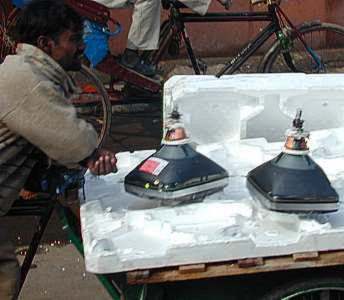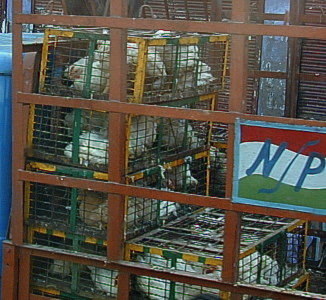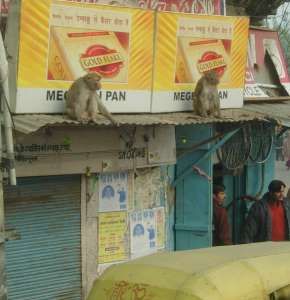 Kids in their uniforms on their way to school and in a playground.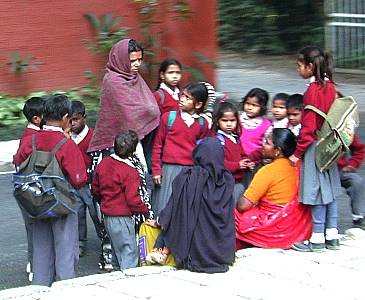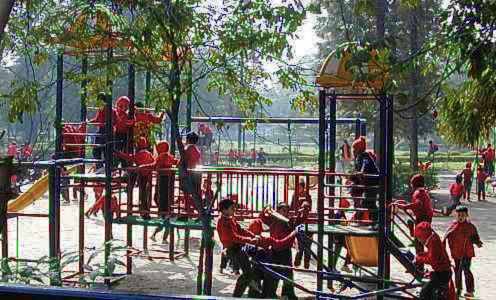 A bicycle powered "cab" and a "truck" we saw from the bus.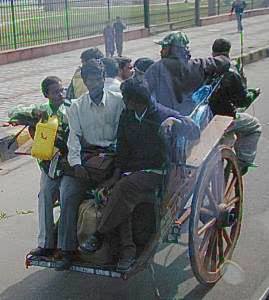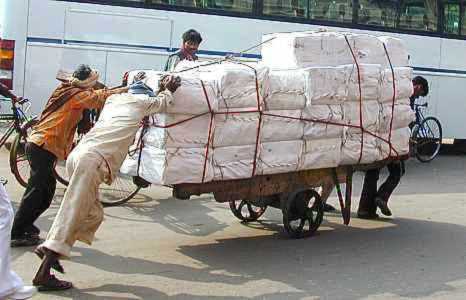 Ready for a wedding.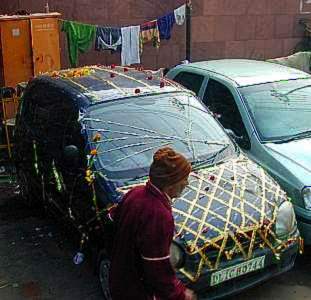 Handmade rugs were available in every city we visited.
The description of how they are made and why they are the best available were exactly the same everywhere.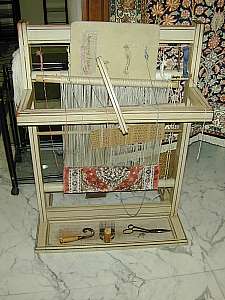 Here is the
Lakshmi Narayan Temple.
It was inagurated by Ghandi with the stipulation that it welcome everyone, all castes, and all faiths.

I wish pictures were allowed inside it was fascinating.
We happened to be there for the evening service where the gods are honored with flowers, candles, water, and song.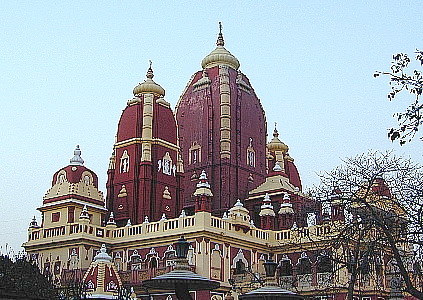 We visited the memorial to Gandhi at the site where he was assassinated.
The inscription here reads in part
"India of My Dreams"
"I shall work for and India in which the poorest feel that it is their country, in whose making they have an effective voice, an India in which there shall be no high class and low class of people, an India in which all communities live in perfect harmony."
The circle of symbols on the gong are from many of the worlds religions.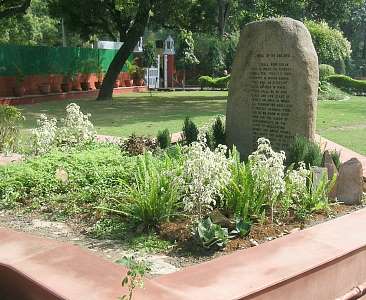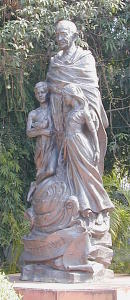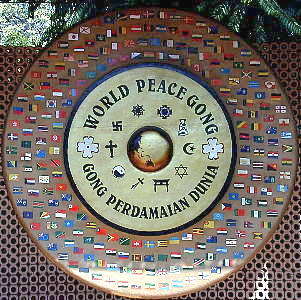 Another plaque read "I have nothing new to teach the world. Truth and non-violence are as old as the hills."
He taught that everyone should contribute to society by the work of their hands.
Here is the portable "spinning wheel" he used to do his part.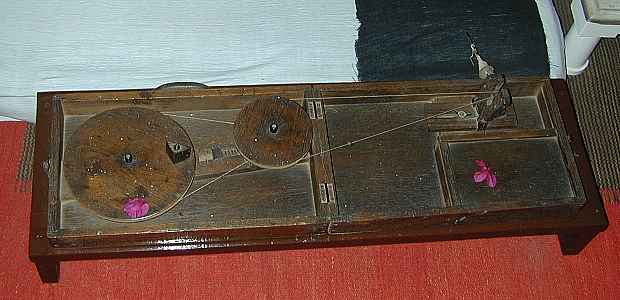 Here are others carrying on that tradition.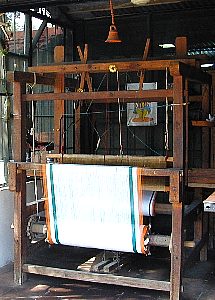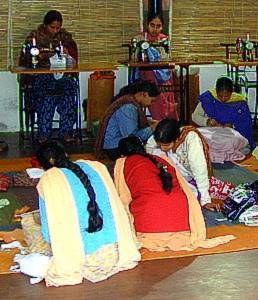 We drove past the parliament building and stopped to see the India Gate where the names of Indian solders who lost their lives are inscribed.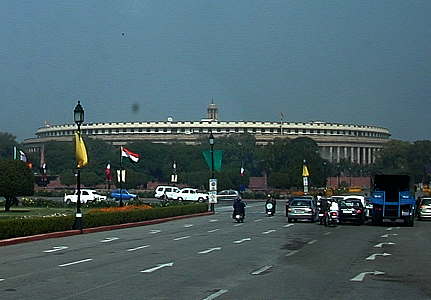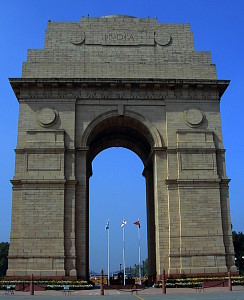 Not far from the gate we saw this dome though I must admit I don't remember what it is called.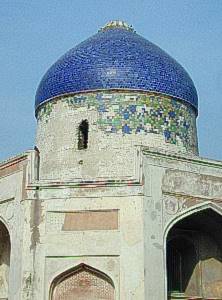 The largest mosque in India, Jama Masjid.
We had to leave our shoes outside.
The pigeons in the courtyard made foot covers advisable.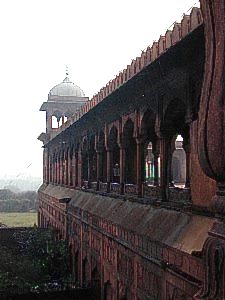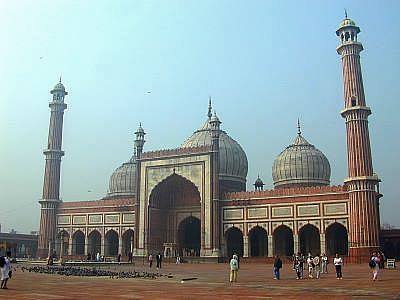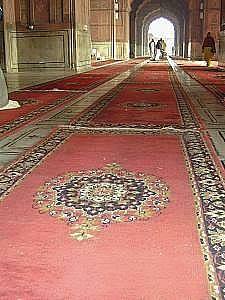 Qutub Mintar, 238 feet tall, and we were told it is built entirely without the use of mortar or cement though I have not been able to confirm that.
Begun in 1193 and not completed until 1365.
It is well preserved but it should be noted that the top had to be rebuilt twice following earthquakes.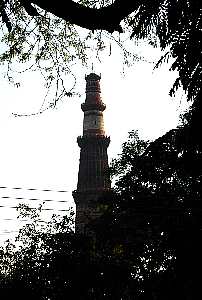 Jantar Mantar, an observatory built in 1724.
We saw that it was not far from our hotel so three of us decided to walk to it.
We would have liked to spend more time in the nearly empty park like setting.
But it was almost time for our bus to leave so instead of walking back we decided to take an auto cab.
These are also called tuk-tuks for the sound of their motors.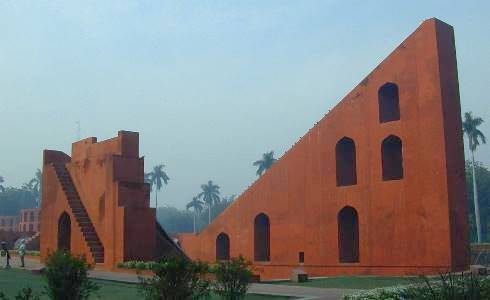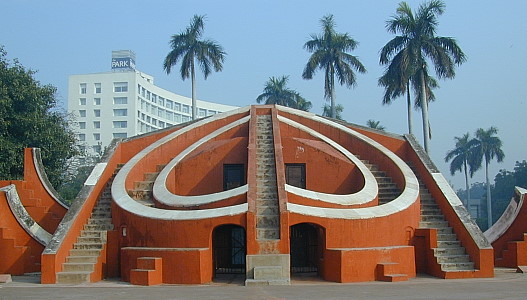 It was more of an adventure than we had anticipated when our driver got lost and had to ask for directions,
twice.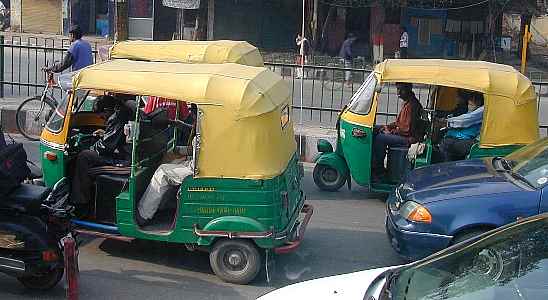 We did make it to the bus but it was close.