As we approached the harbor in the Canary Islands we saw this town on the hillside.
Every home there has a view of the sea.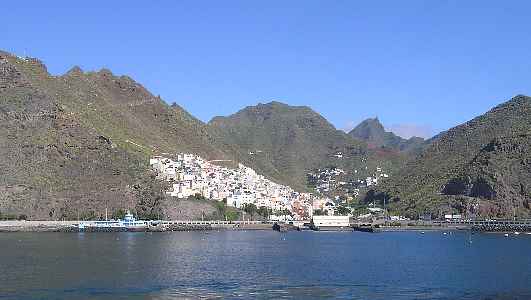 The city of Tenerife.

This performance hall has a lot in common with the Sidney opera house, don't you think?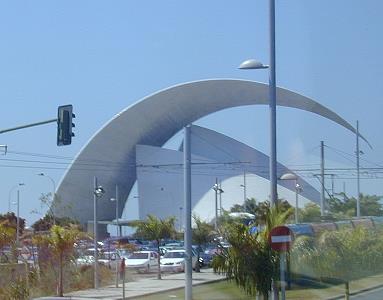 Parks and high-rise buildings as you would expect in any city.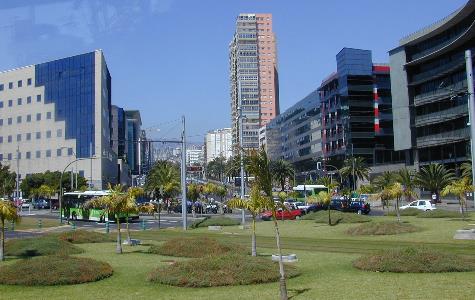 We took a bus tour to the volcano in the center of the island.
Once we got above the clouds we could see a neighboring island, Gran Canaria.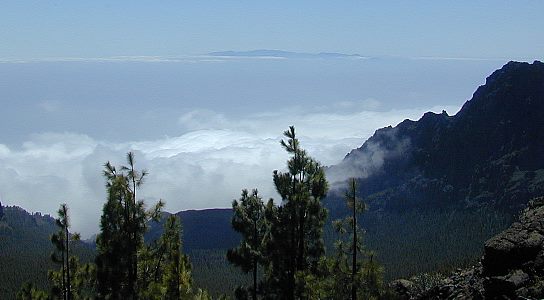 Our first view of the volcano.
Actually that isn't quite correct. We had been driving on the volcano since we left the city.
The mountain, el Teide, was formed after the central part of the original volcano collapsed forming the bowl of the caldera.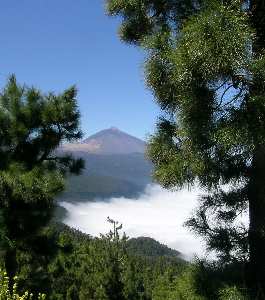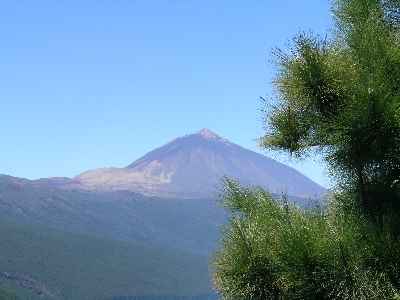 Lava flows can be seen on the hillside.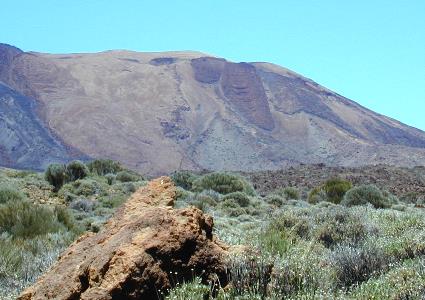 The rock in the foreground is Aa lava.
In the distance is part of the wall of the caldera.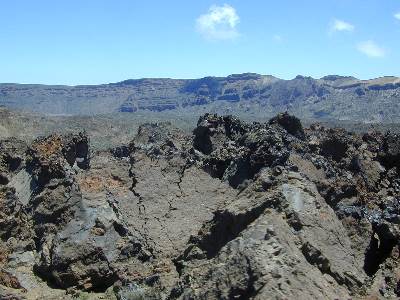 Lava was ejected from the depression forming a spatter cone.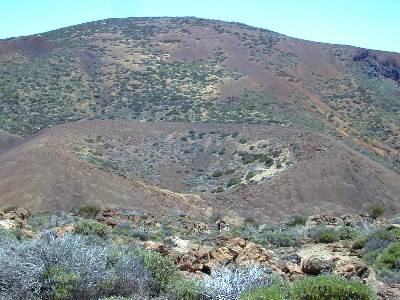 The exceptionally clear sky makes the Canary Islands a great place for an observatory.
Its location near the equator is also important since it permits viewing a large fraction of the sky.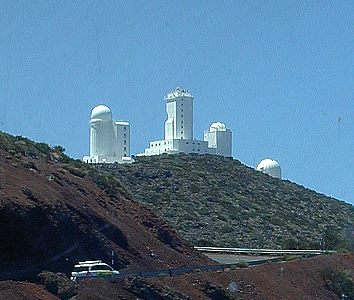 We stopped to take in this view.
The hills in the distance are the wall of the caldera.
A lava flow is seen coming in to the valley from the right.

The rock formation is known as "The Thumb of God".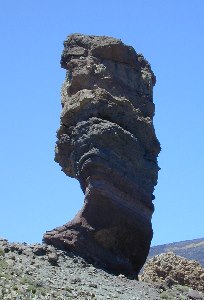 Volcanos leave some interesting structures.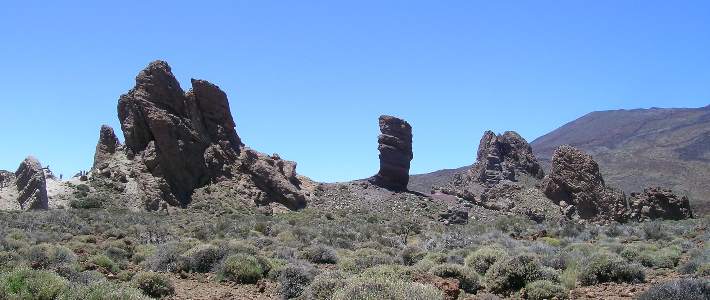 This one was leaning too much to suit Nancy so she straightened it a little.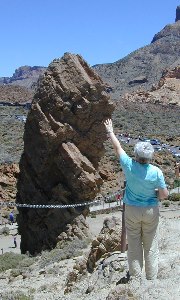 Jumbles of rocks are fused into one by the pressure and time.
At times they look like a vanilla and chocolate layer cake.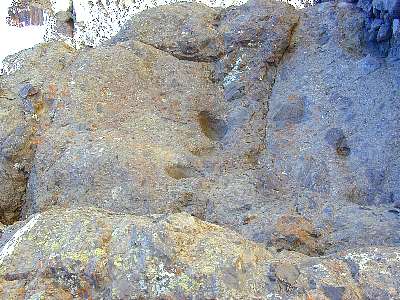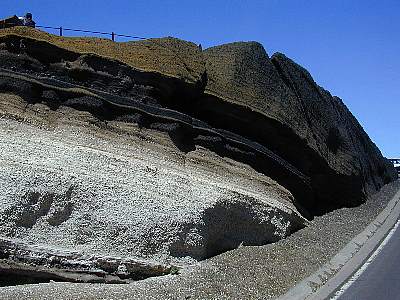 Coming back down the other side of the mountain we saw terraced farmland.
We don't think we have seen grapes and potatoes growing in adjoining fields before.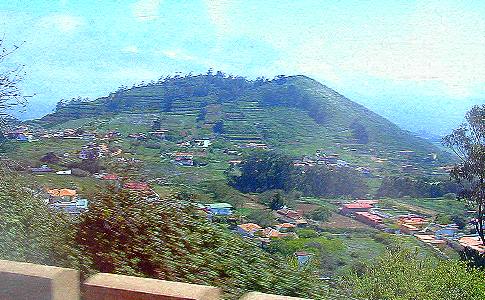 We should have colorful apartments like these.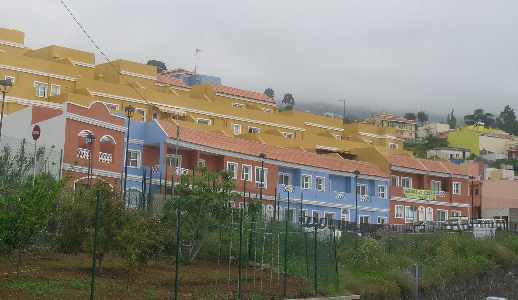 We had some time to walk around the city of Santa Cruz to see what it was like.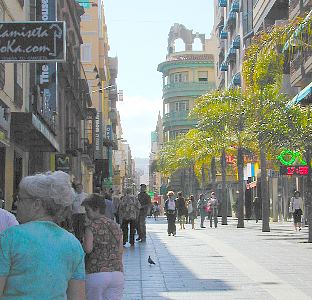 Some musicians and spectators along one of the streets.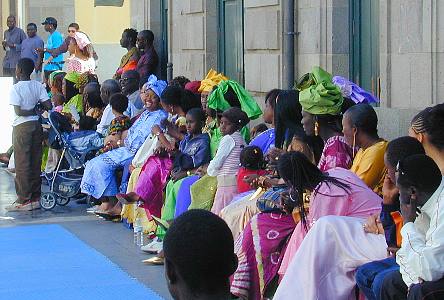 A couple of the monuments there.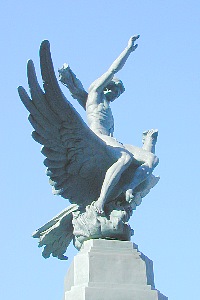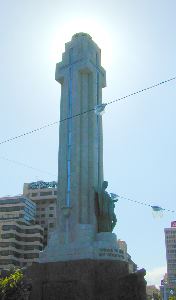 We wish we had time to see more of this island and its neighbors.
Select one of these links to see other places we visited on this trip.