These pictures are from our trip to and return from Antarctica.
Our stops in Santiago, Chile and Ushuaia, Argentina were too brief to get more than a little taste.
We hope to have the chance to return to both countries.
The snow covered Andes mountains, as imposing from the air as any we have seen in our travels.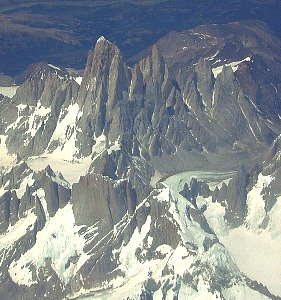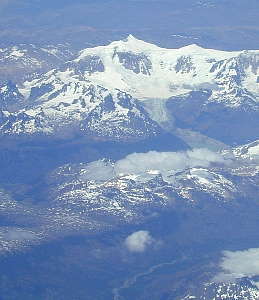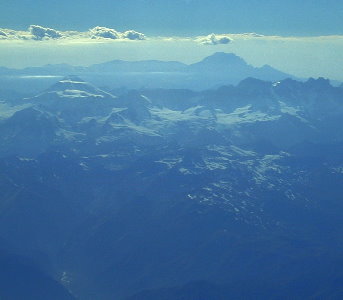 Clearly a volcano. Just one of many that are part of the Pacific ring of fire.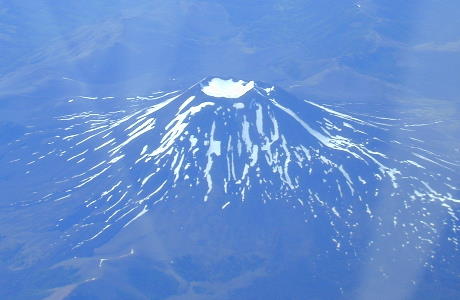 And glaciers filling valleys and forming lakes and moraines.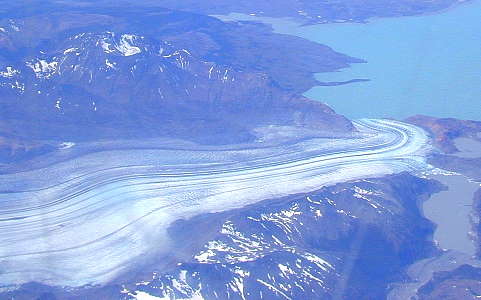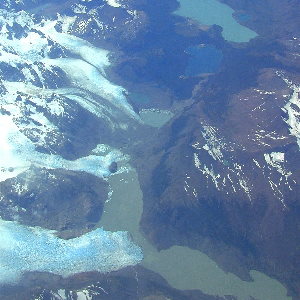 Santiago is a modern city set on a plain surrounded by the mountains.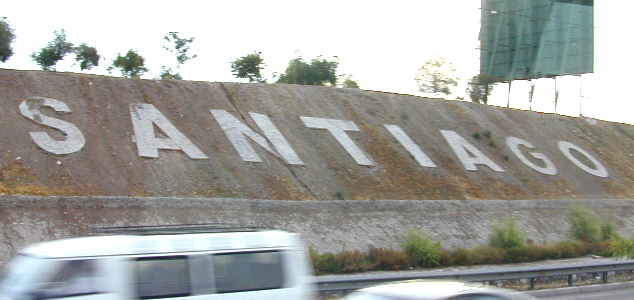 A stream near our hotel would be a challenge for any kayaker.
It is the out fall from a glacier not far from the city.
There were also sculptures in a park nearby.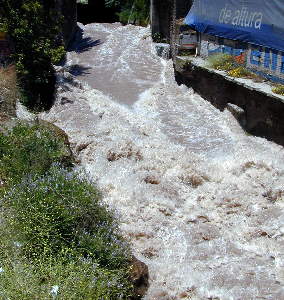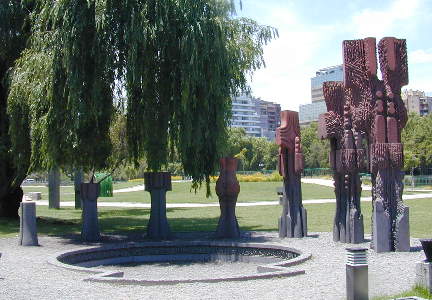 In one of the parks we found this cable car and decided to take it to the top of the mountain.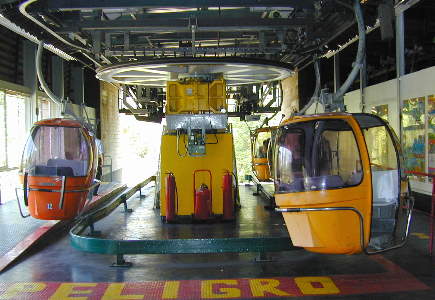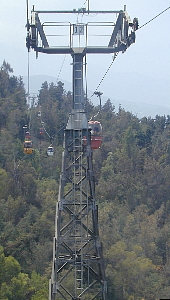 The view from part way up, then the top.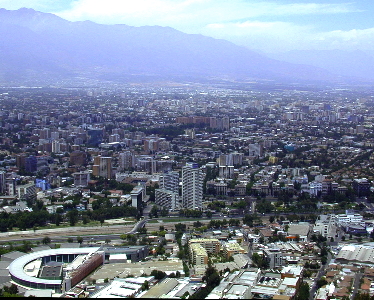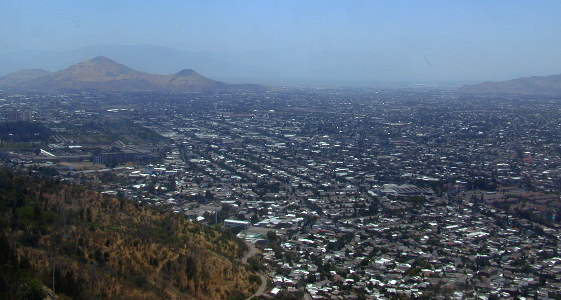 Sculptures in the park at the top.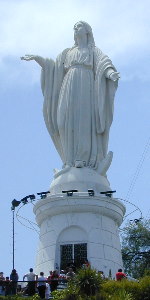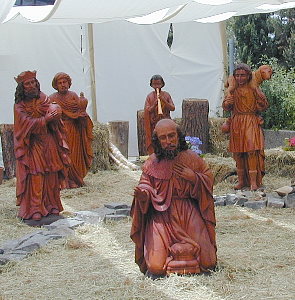 We went to a craft village located behind this church.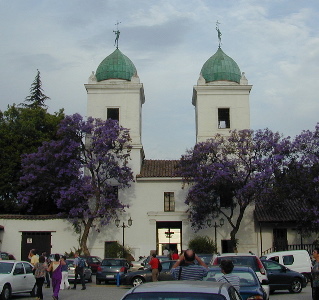 Where we found some kids playing with a diablo.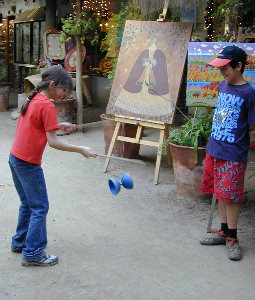 Artisans working at their craft.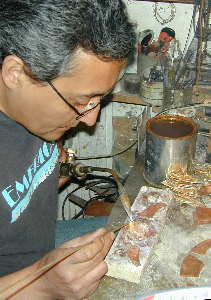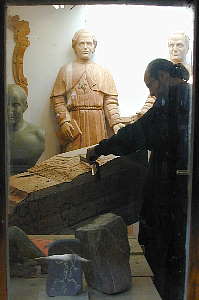 And this guy who carved and painted matchsticks.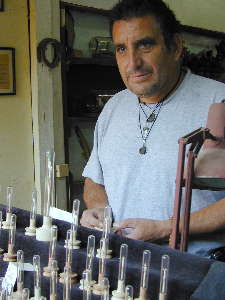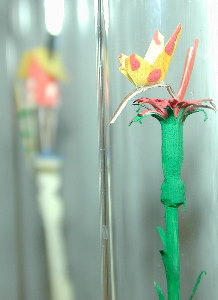 We couldn't pass up a shop of puzzles.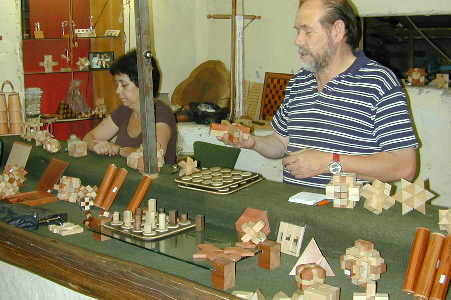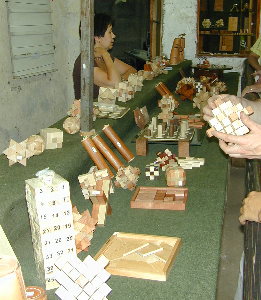 Some of the other shops.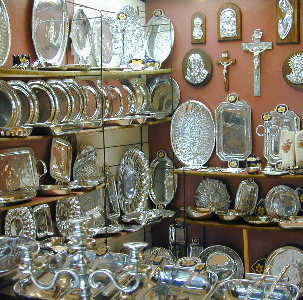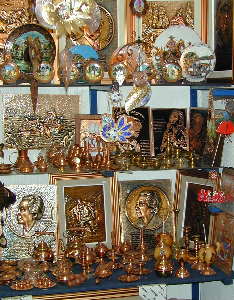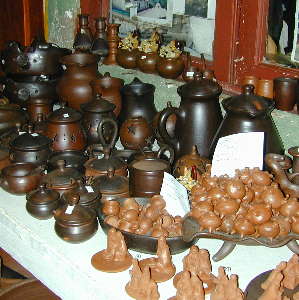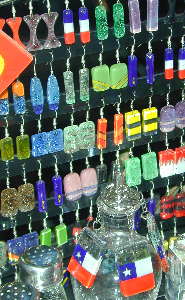 We toured a vineyard and at the end of the tour sampled their product.
We were each were given a bottle as a gift.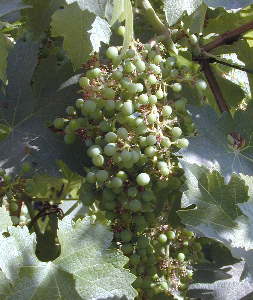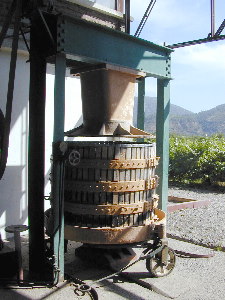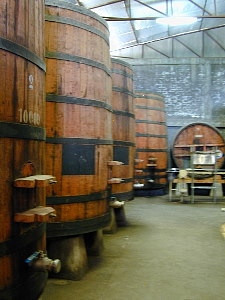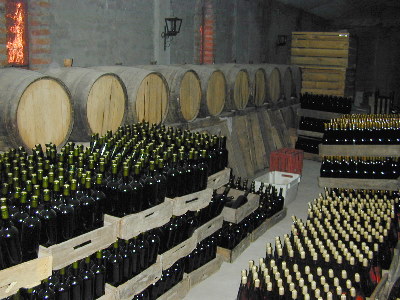 While we were there we noticed these parasails over the next valley.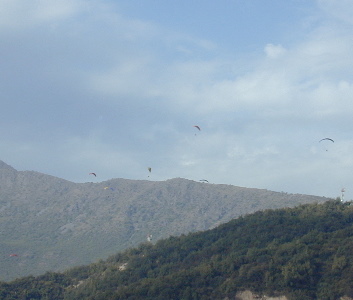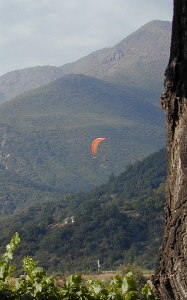 Most of these pictures were taken by Nancy and Alan but I am indebted to others on the trip for sharing their pictures.
The links below will take you to more pictures of our trip to Antarctica.