We drove from Perth to Shark Bay along the coast and returned by a more inland route.

One of our first stops was the Gravity Center, a museum with a lot of information about the nearby LIGO gravity wave observatory.
The first picture is an example of the inverted pendulum mounting that is used to stabilize the mirrors.
It permits motions that are about the size of an atom's nucleus to be recorded free of interference from earth tremors.
Other detectors in Europe, Japan and the US form a network that work together to improve sensitivity, determine direction and further reduce noise.

The second shows some things that have fallen from the sky in Australia, part of a fuel cell from a satellite and a meteorite.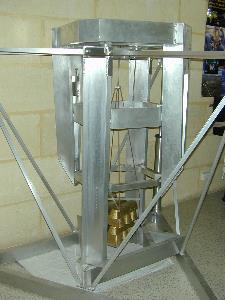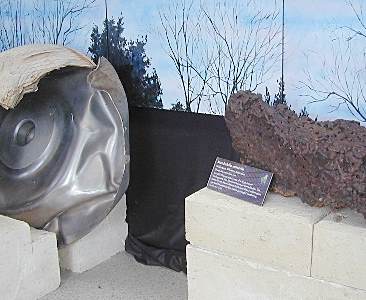 Along the edge of Lake Thetis near the town of Cervantes we found living stromatolites.
These are colonies of cyanobacteria that trap sediment and precipitate calcium carbonate from the water forming domes and rings just below the surface.
Fossil colonies like these are considered to be the earliest living things that have yet been found on earth (possibly as much as 3.5 billion years old).
This bird we saw there is probably a Black Winged Stilt.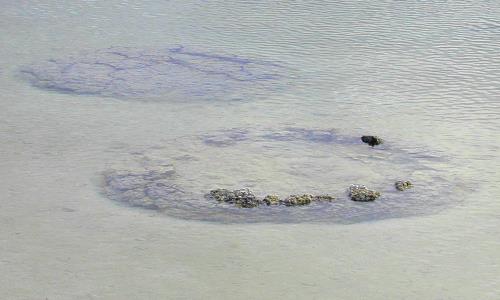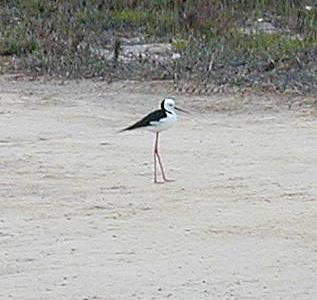 Two beaches on the Indian Ocean. No other people, just these two cormorants.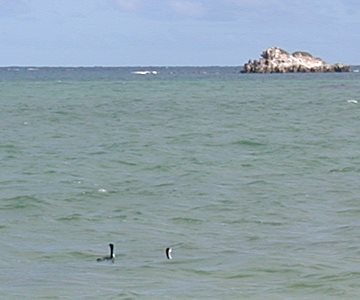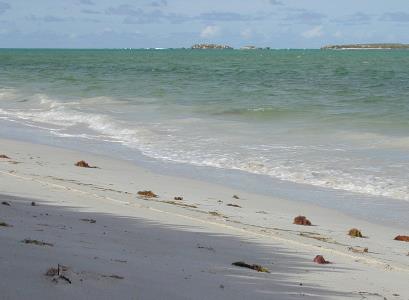 Further up the coast we passed these salt lakes and gypsum mines.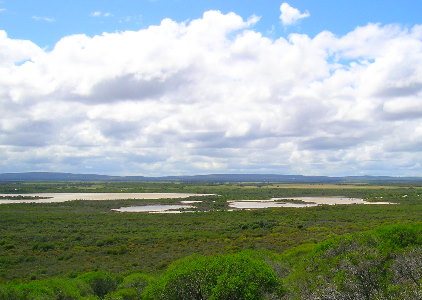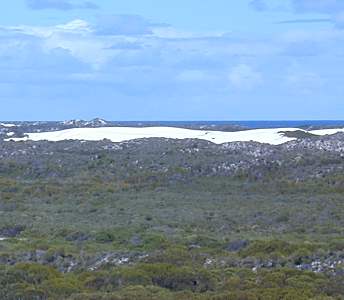 If you are in this area be sure to visit Kalbarri.
There are walks along a gorge with spectacular views that cannot be captured in a photo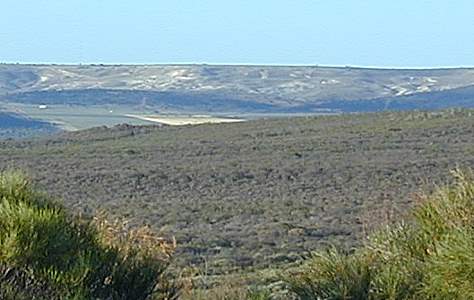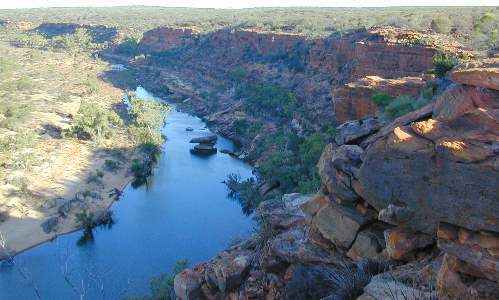 Kalbarri's Bigurda trail leads along coastal cliffs with more incredible views.
Castle rock, cliffs and a natural bridge are just a few of them.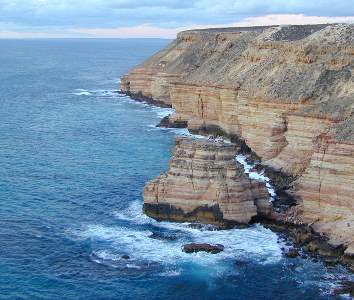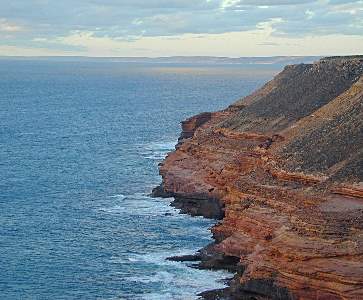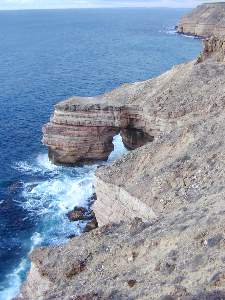 As we drove north along the Indian Ocean Drive we noticed abrupt changes in the vegetation.
Even though it was all desert there would at times be a fringe of color along the road.
Probably taking advantage of runoff from the pavement during occasional rains.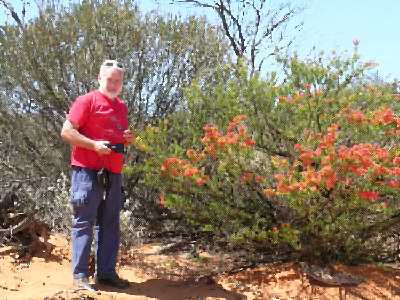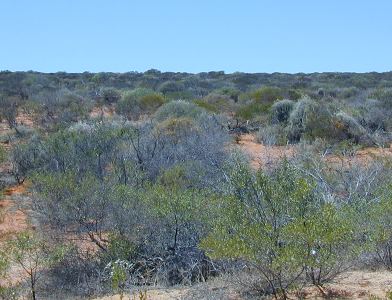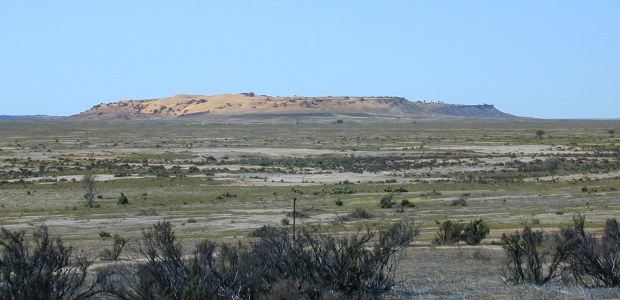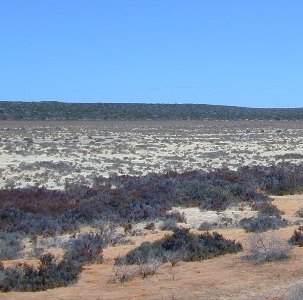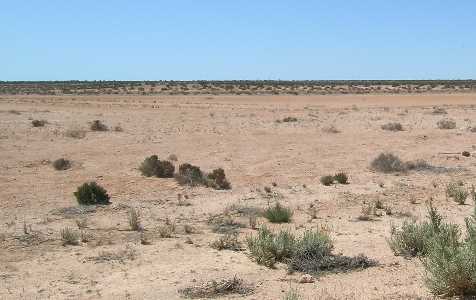 We saw our first kangaroos.
I don't intend to insult them but they aren't any smarter than the deer we have in Kentucky.
If they are standing facing away from the road you can count on them to turn and bound into the center of your lane.
When they see your panic stop they will jump into the bush only to leap back onto the road just when you thought it was clear.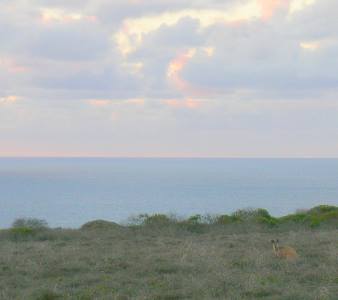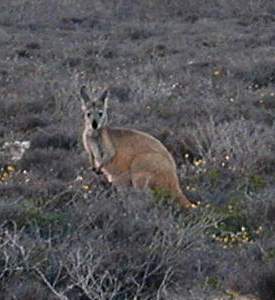 Here is an authentic billabong.
We stopped at a nearby roadhouse (gas station, convenience store) for refreshments.
We saw a goat that had come down to get a drink but no jolly swagman.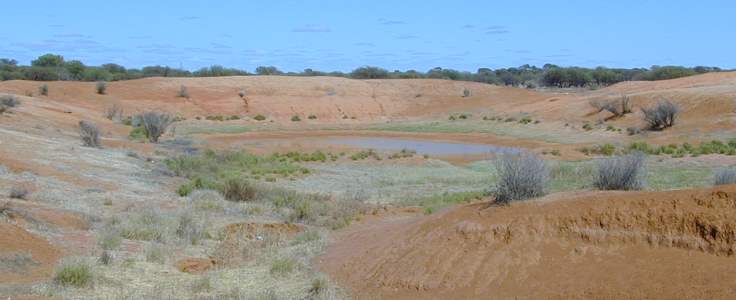 Still further north we stopped at Shark Bay where we saw more stromatolites.
The tides in this protected arm of the bay has allowed them to develop a variety of forms.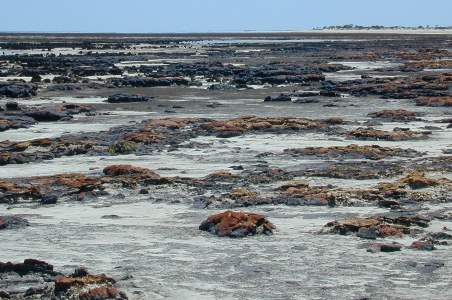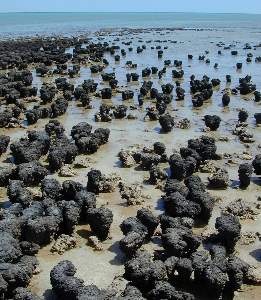 Another beach on the same bay was composed of nothing but these tiny shells.
The penny and Nancy may give you some idea of the scale.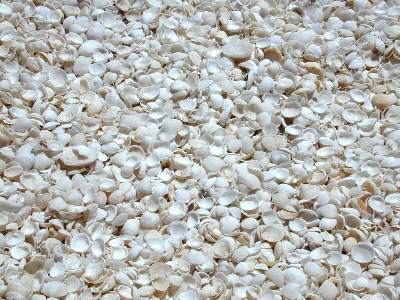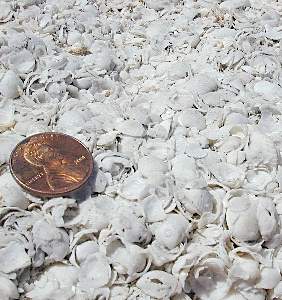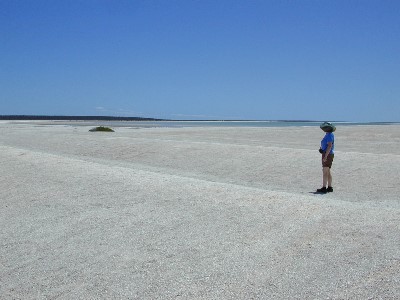 Over time the shells become cemented together and can be cut into blocks and used for building.
This is a quarry not a structure.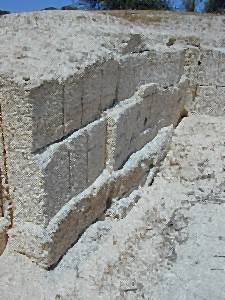 Another beach along the road, this one sandy.
It was very private.
We had it all to ourselves except for this little guy.
He was about 9 inches long but as you can see, mostly tail.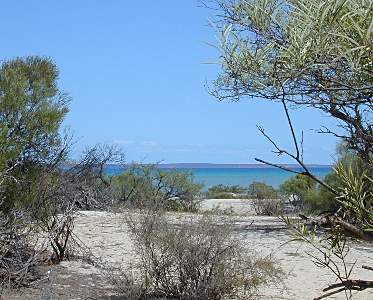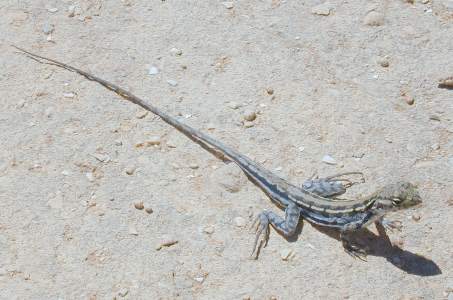 More wildlife along the road. This time, Emus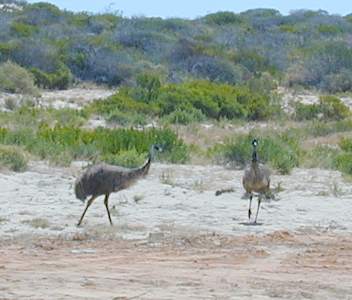 Returning to Perth we took an inland route to see more of what the area was like.
A few of the interesting sights.
A radio telescope, windmills and Eucalyptus trees that looked like something out of a Dr. Seuss story.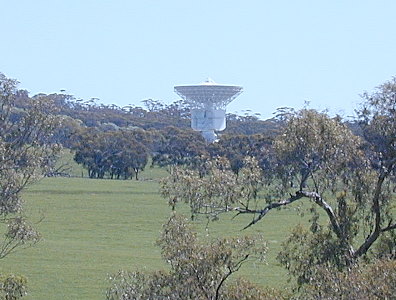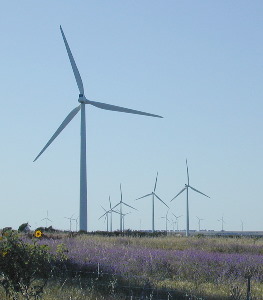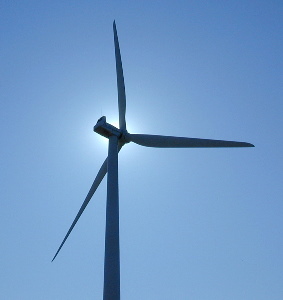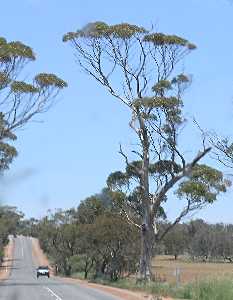 And it seemed that every town had a mural.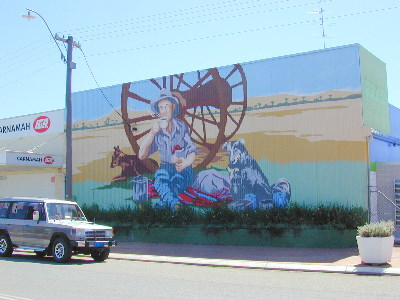 We saw fields with huge flocks of sheep and others covered with flowers.