Pyramids
Our very first view of the pyramids from the bus on our way to our hotel.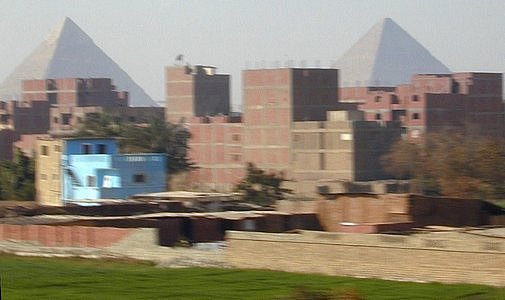 It is impossible for me to tell you what it was like to see and touch these ancient monuments.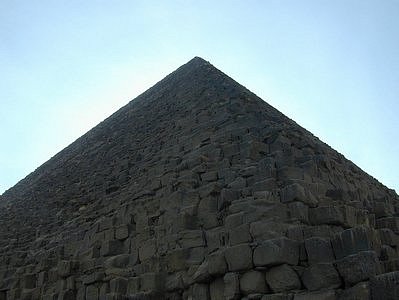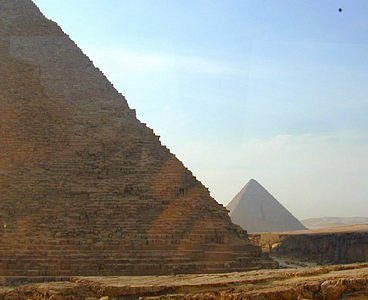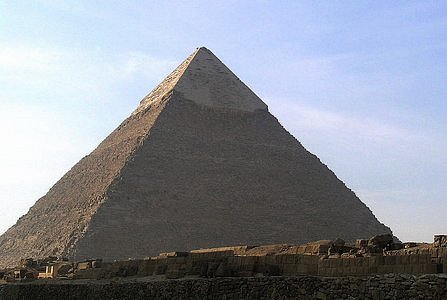 We really were there!
It is hard even for us to believe.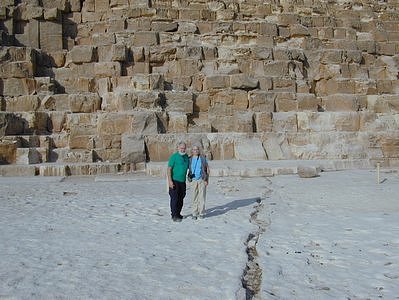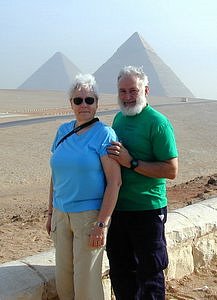 This pit which once held a solar boat was next to the great pyramid.
I remember reading about it's discovery and opening back in 1954 when I was a kid.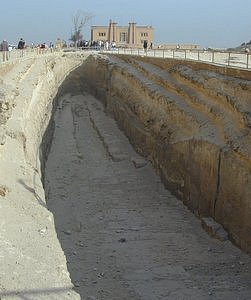 Even the "little" pyramids built for the wives, sisters, and mothers of pharaohs are huge.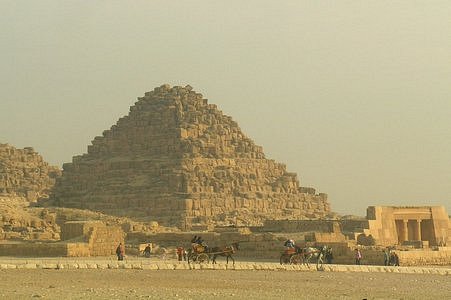 You might see a donkey or ride a camel right next to the pyramids.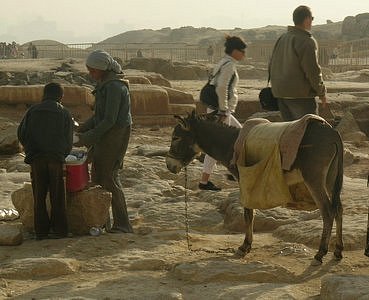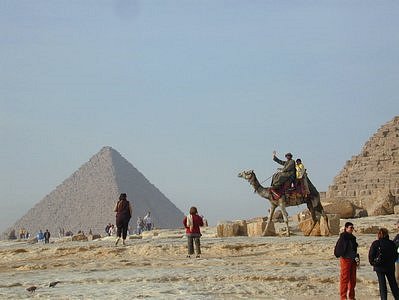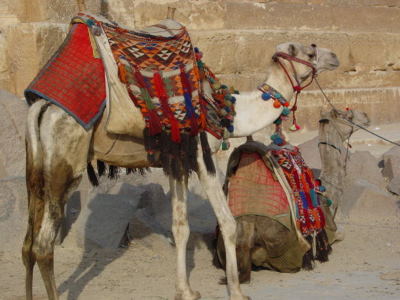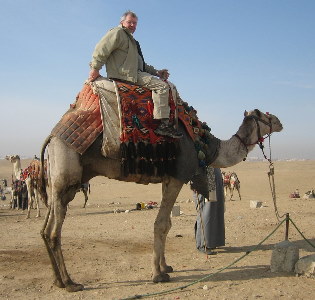 Tourist police patrolled on camels too.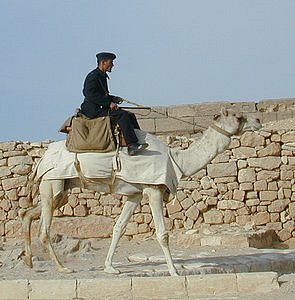 The Sphinx
It is closer to the pyramids than I had realized.
It was carved out of the rock that underlies the area so it sits in somewhat of a pit.
Tourists can't get close enough to touch it but can get great views.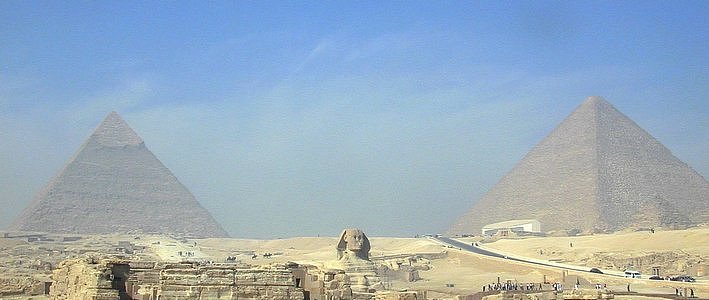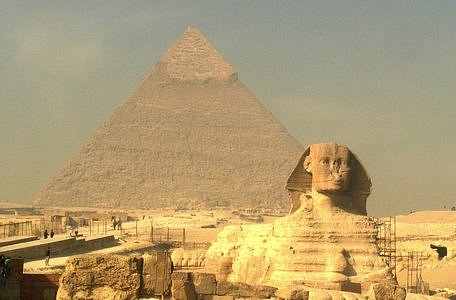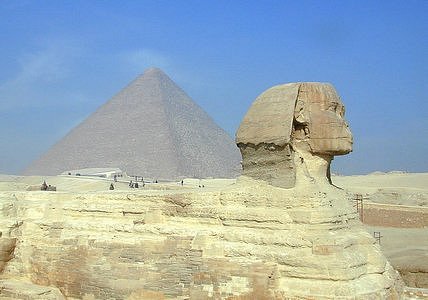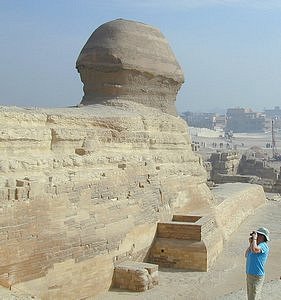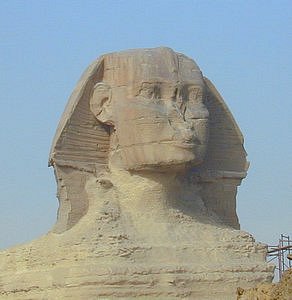 No photo trickery, we were there.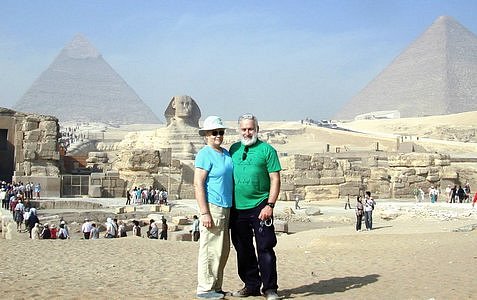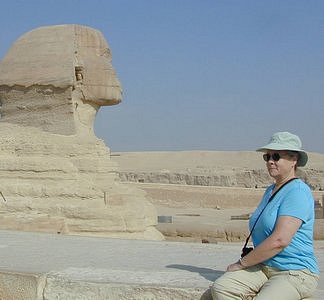 We attended a sound and light show one evening.
It began with a pipe and drum band in Egyptian costumes marching through the crowd.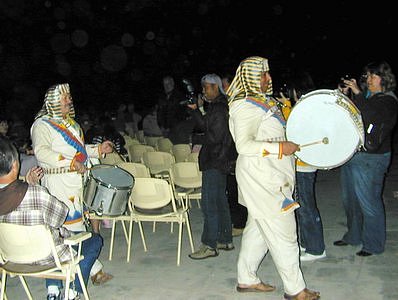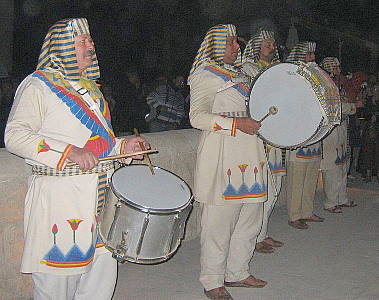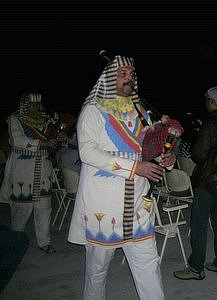 Then colored lights illuminated the pyramids and the sphinx accompanied with narration of their stories.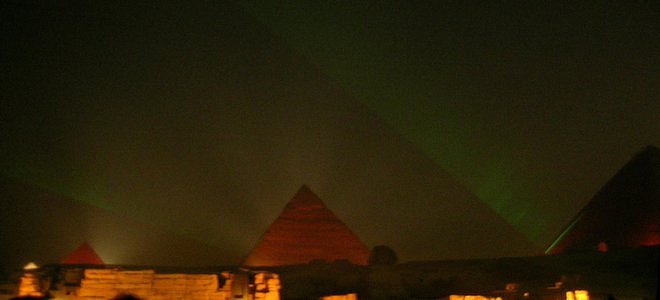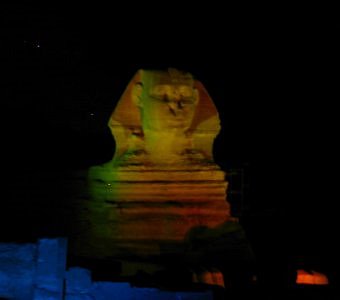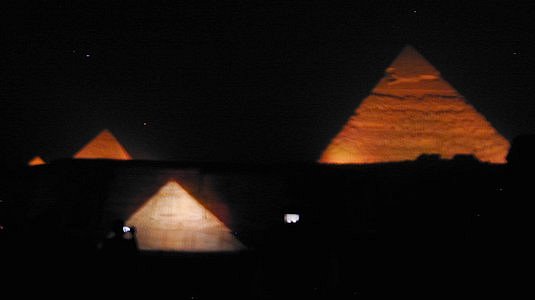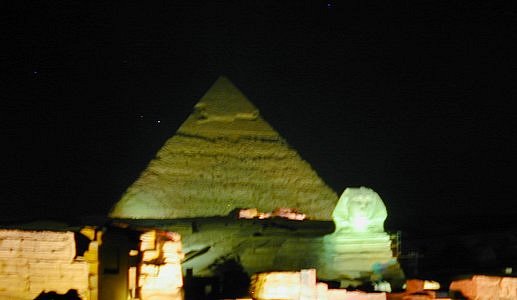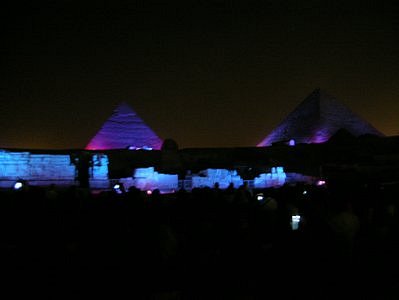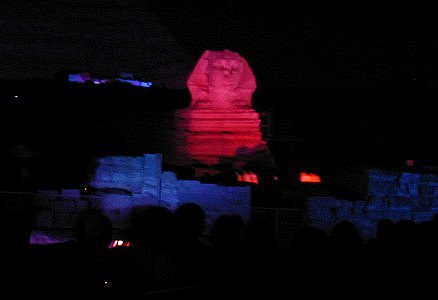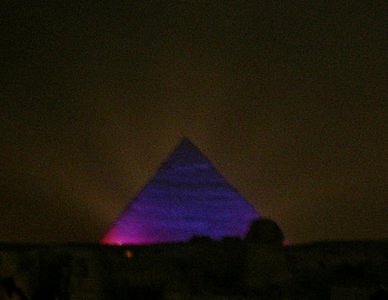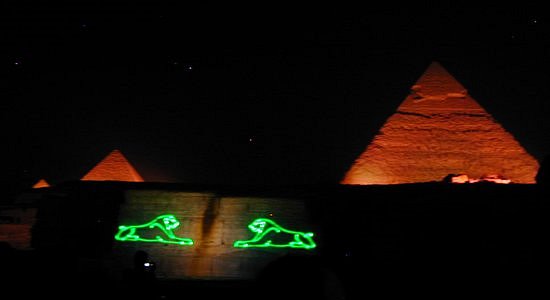 Images and laser graphics were projected illustrating the stories.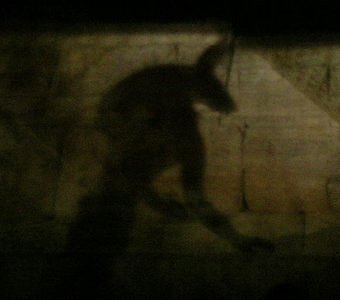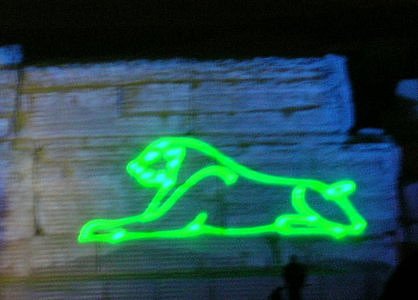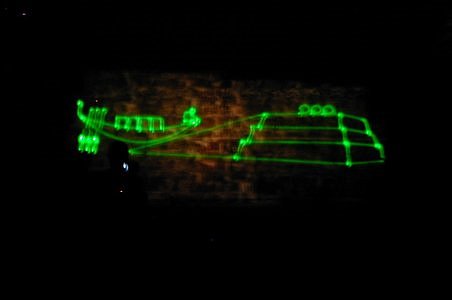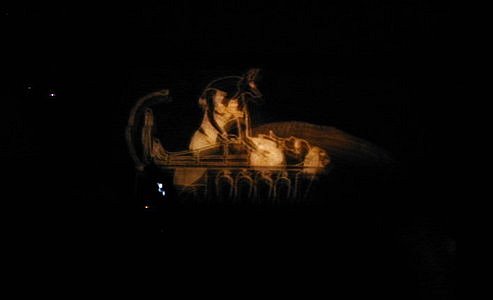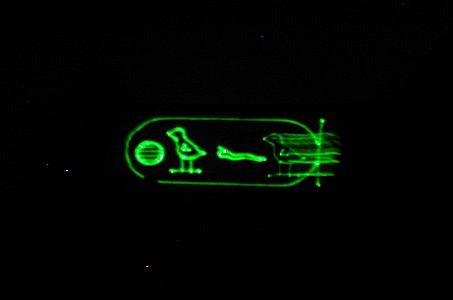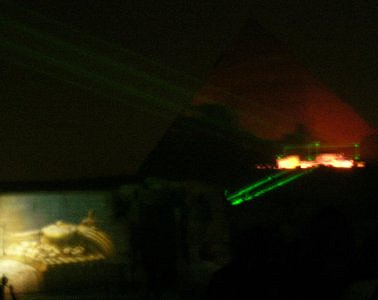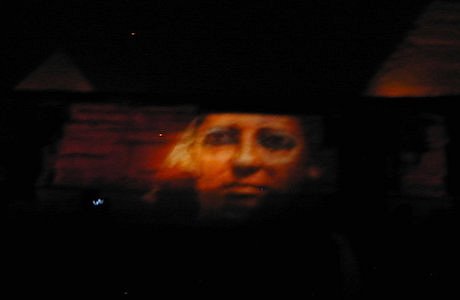 Sights around Cairo and Giza
Mosques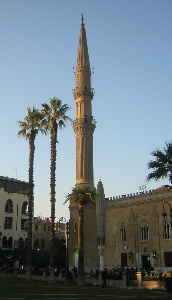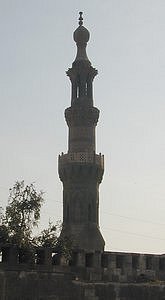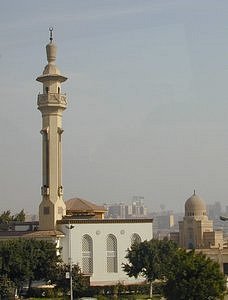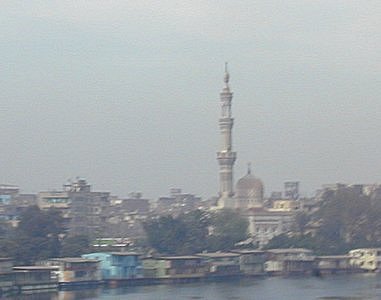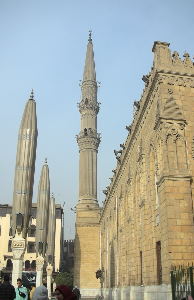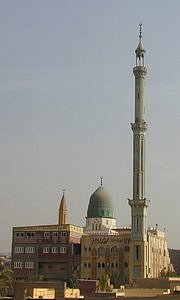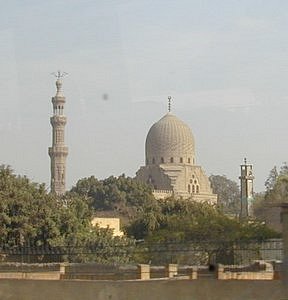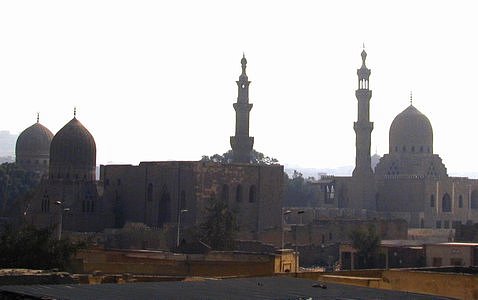 I am not sure what this is.
It looks like it belongs in south east Asia not Egypt.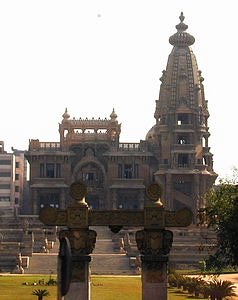 Monuments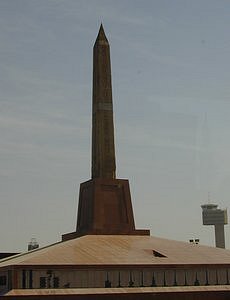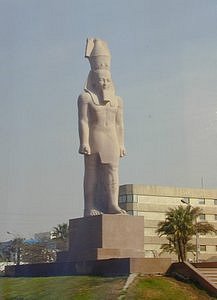 Shops for tourists and the local folks.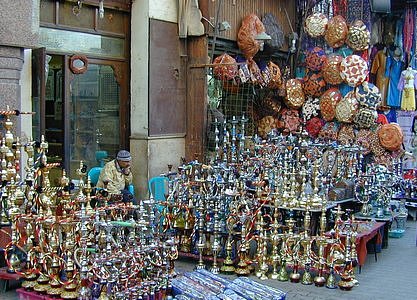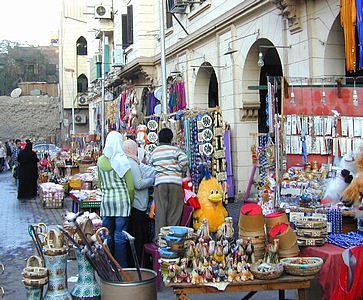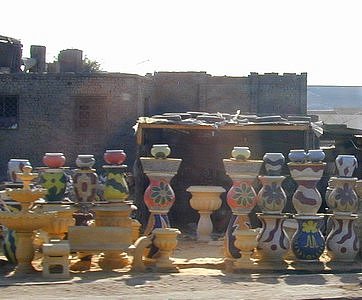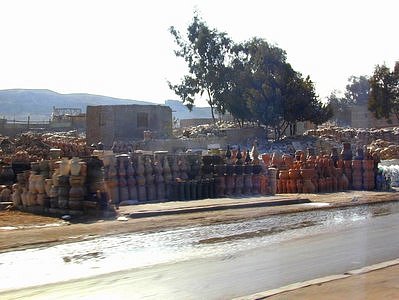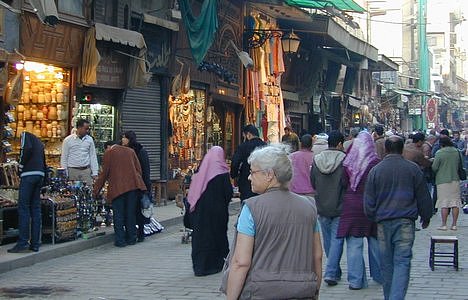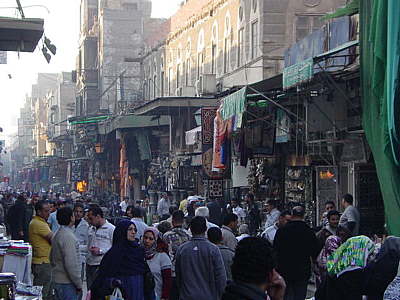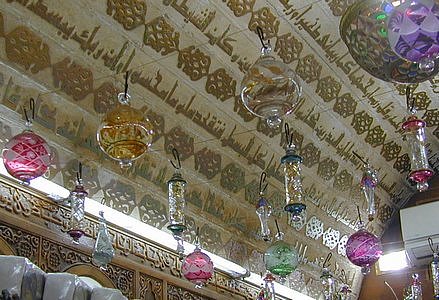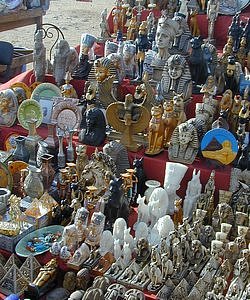 And an occasional donkey wagon.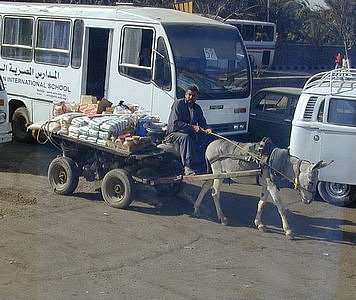 Another stop was a shop where we learned how papyrus reeds are made into paper.
Of course they had paintings for sale and we bought some.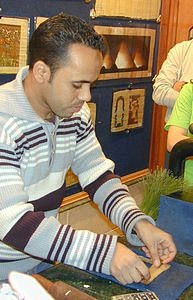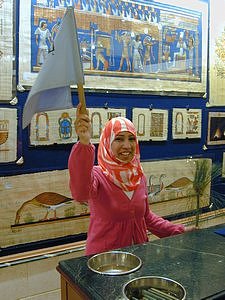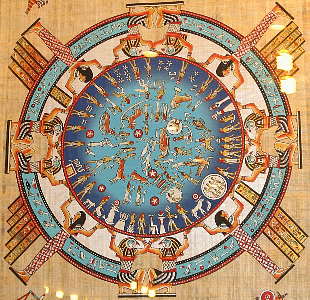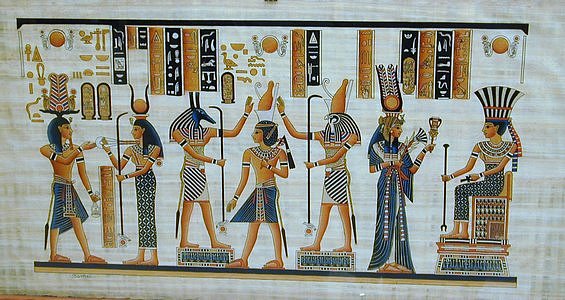 Our hotel lobby was decorated with "ancient" artifacts.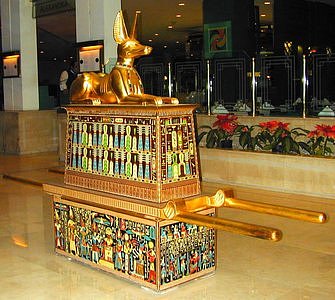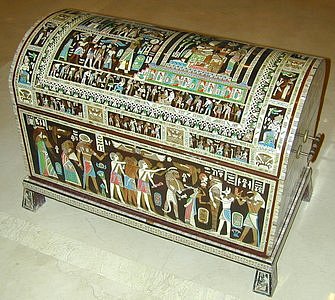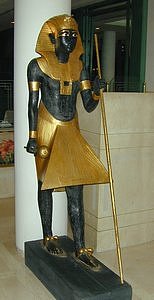 A perfume shop there had lots of very elaborate bottles.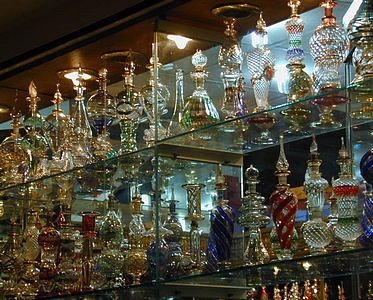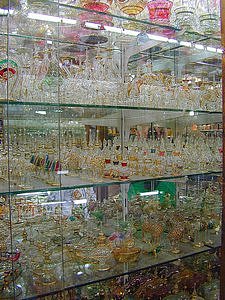 You may think, as I did before we went there, that the pyramids are out in the desert but they are in the town of Giza.
These pictures were taken from our hotel.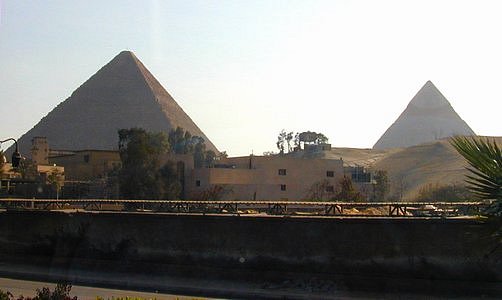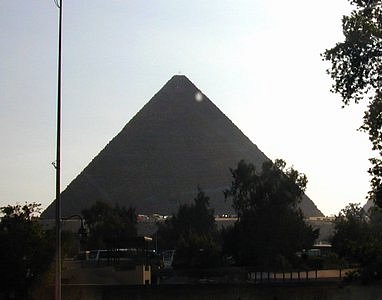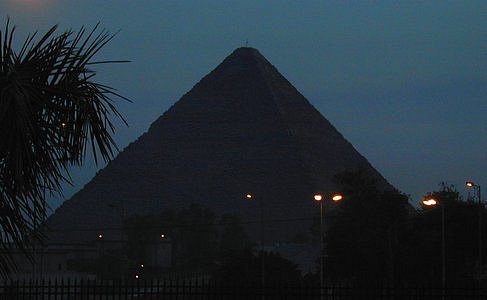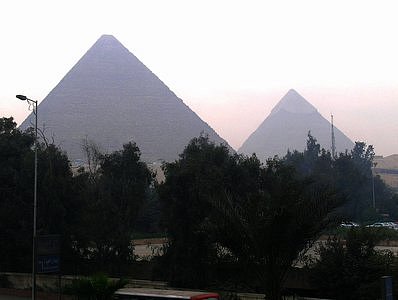 Thanks to many friends on the trip for sharing their photos with us and with you.
Jerry and Carmen, Jeannie and Bill, Kathy and Howard, Jim and Lilly, Randy and Trena, and Hoy and Nancy thanks again.