Our first night in Iceland we had our first taste of the local beer while we were waiting to be picked up for a drive into the countryside to see the northern lights.
Not bad but we sampled many more varieties later in the trip when we took a brewery tour.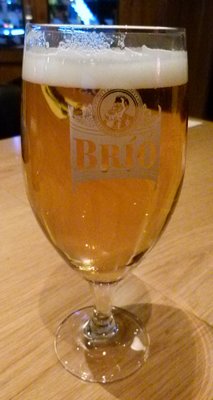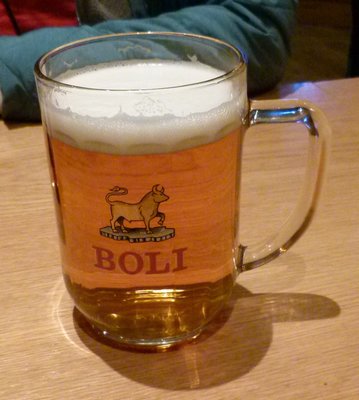 Our bus took us to the town of Gardur at the end of a peninsula west of Reykjavik.
We were in an open field not far from the lighthouse
We didn't wait long for our first sight of the aurora.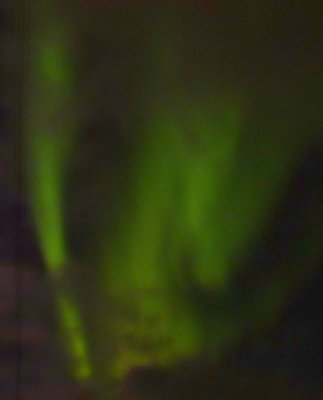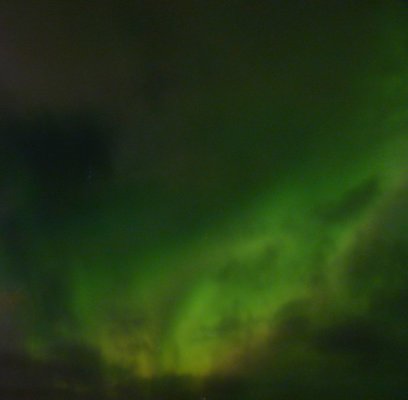 The reddish glow in distance was the city of Reykjavik.
The second picture is the same as the first, just brightened a little to detail in the dimmer parts of the image.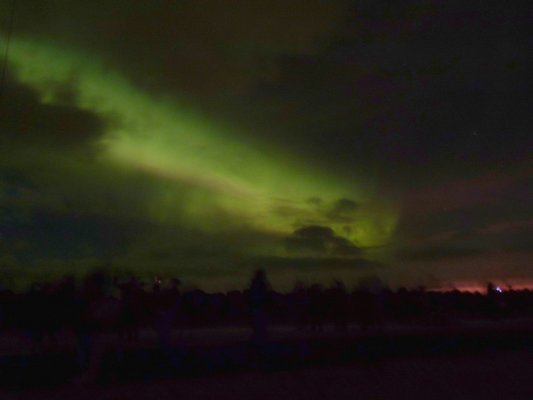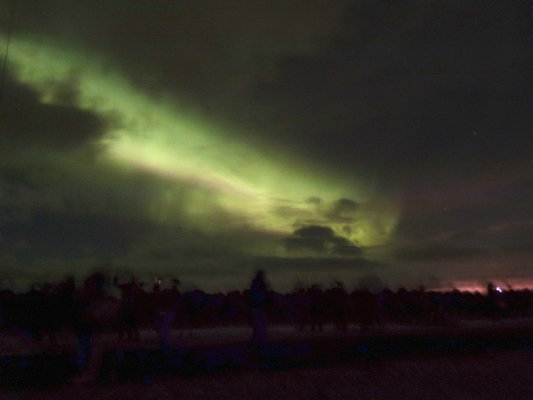 My attempts at a long hand held time exposure shows that it took me a moment to get it steady.
If you ignore the traces as I began the shot and just look at the aurora this is more what it looked like to us.
The bright white light on the left was from the lighthouse.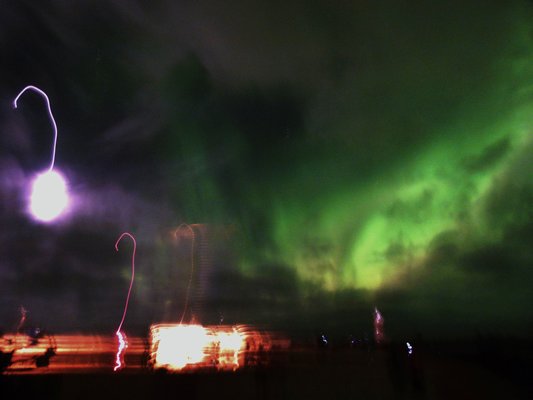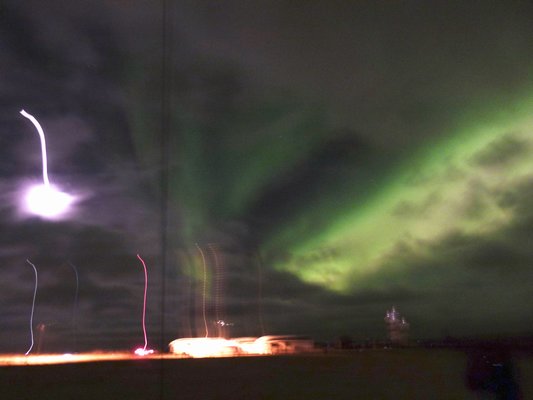 It got brighter and dimmer as we watched it.
Professional photos and videos are much better than the ones I took but nothing can compare to the real thing.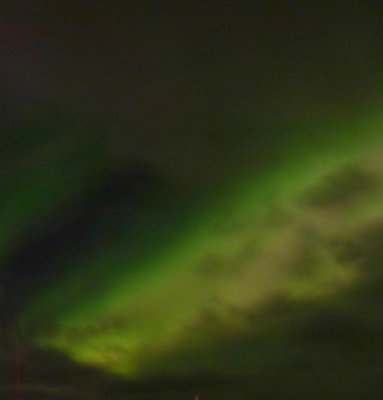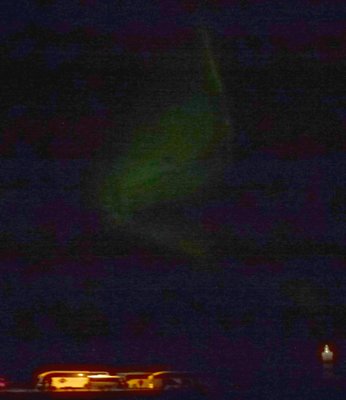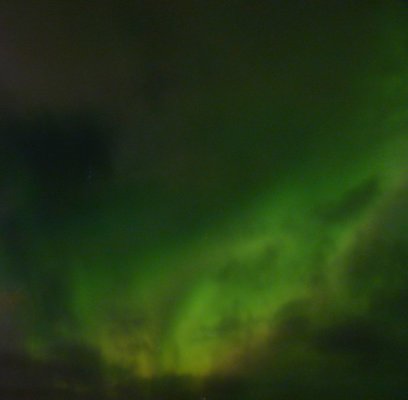 Until it finally faded away.
A little of the aurora, an hazy moon, and buses from other tours.
And what I thought was a final shot as it faded from sight.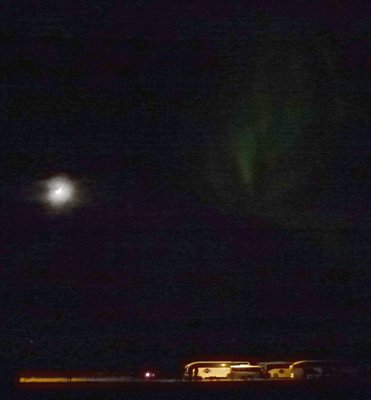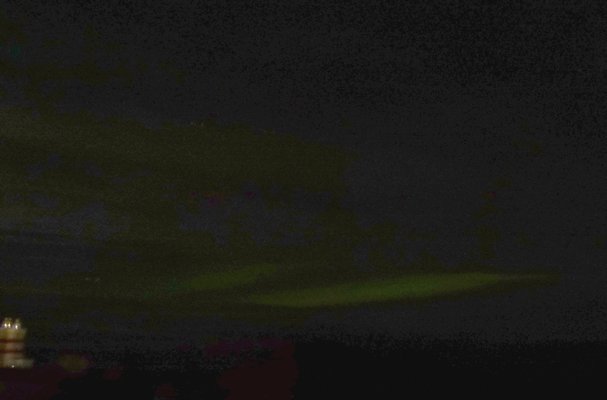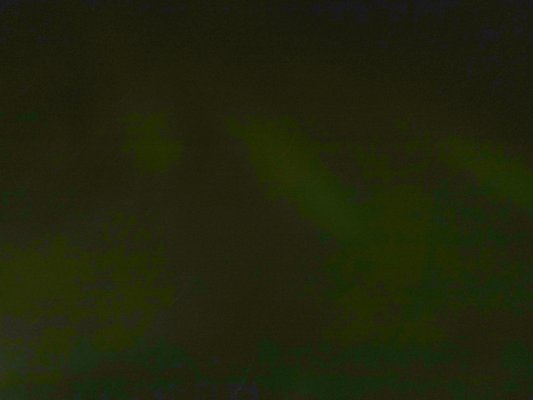 The sky cleared as we waited for the aurora to return.
In the meantime I got this picture of the moon with the tops of the mountains along the terminator (day, night line) illuminated by the sun.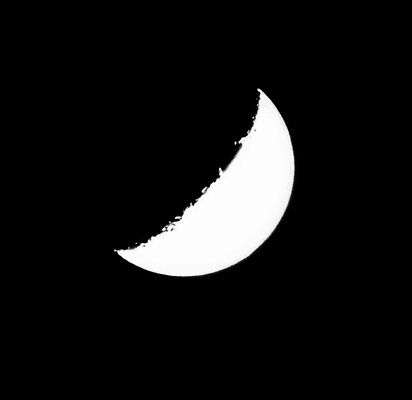 A fishing boat outside the museum where we stopped.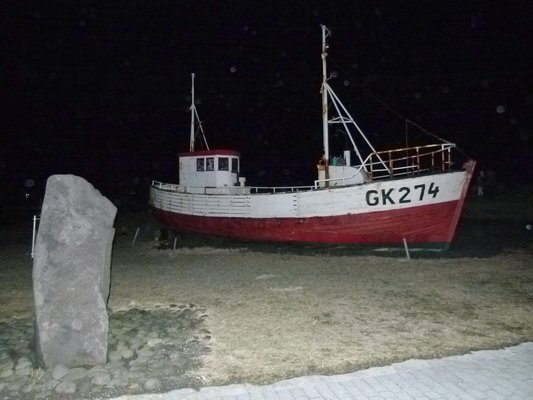 The museum wasn't open but I was able to see part of it through the glass doors and in a display case at the entrance.
Ships, models, big engines, old compasses, and a couple of loons were what we could get a glimpse of but there was more further back.
We will visit here again.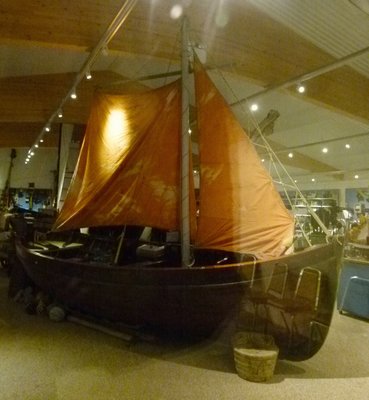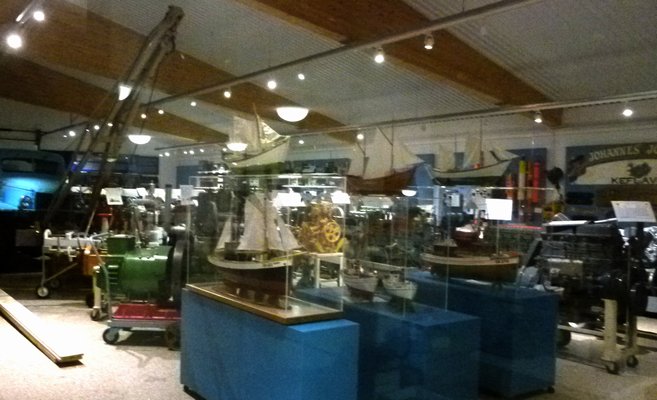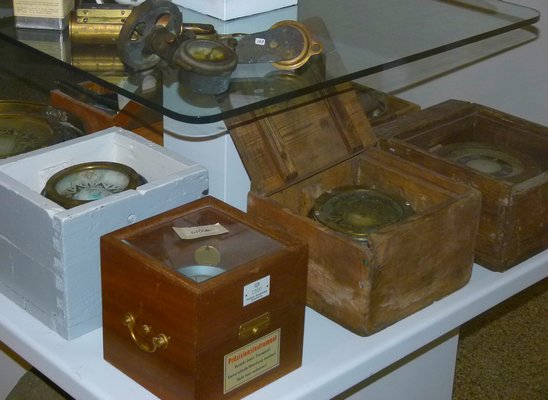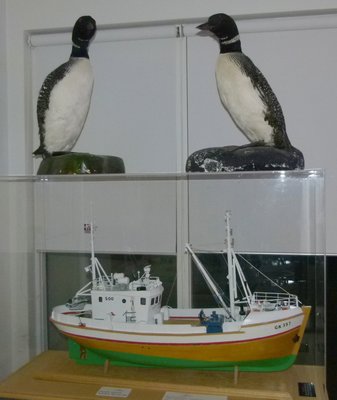 The aurora made one last appearance in the distance.
It was a memorable evening.