Entering the port we passed Boca Chica, a fort that once protected it from pirates.
Though not very effectively according to the historian who gave lectures on the ship.
The speed boat had just dropped off the pilot responsible for our safe entrance into the harbor.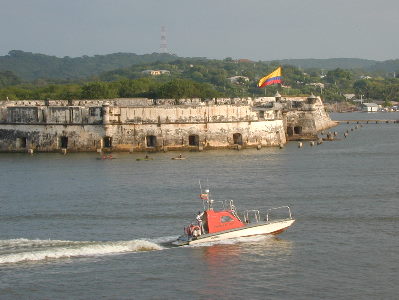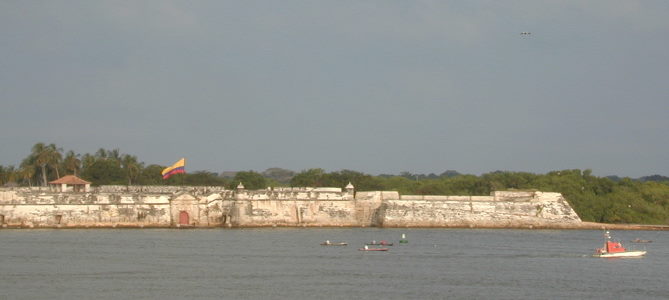 This statue is in the center of the harbor.
It can also be seen beyond the tugboat that followed us in.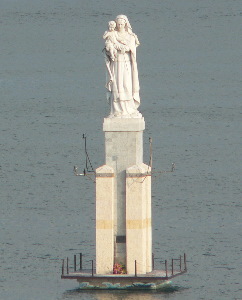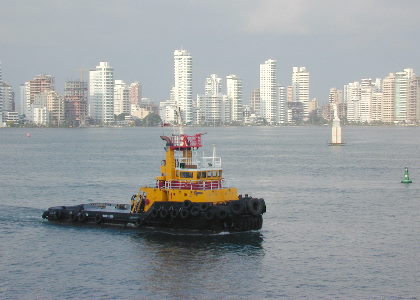 Two views of the Castillo de San Felipe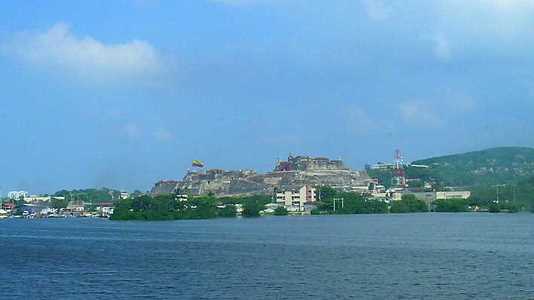 This woman was posing for pictures.

A scene along the shore.
It looked like they just brought in a catch which they were selling.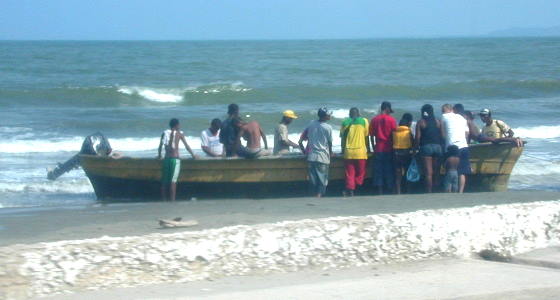 We signed up for a canoe trip through a mangrove swamp.
I expected to paddle but instead we were just passengers.
The canoes were each made of a single tree trunk brought from western Colombia.
The first part of the tour was through a tunnel formed by the mangrove trees with their roots restricting where we could go.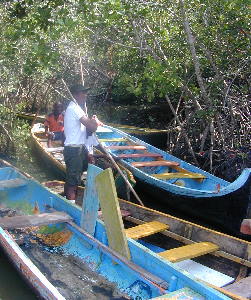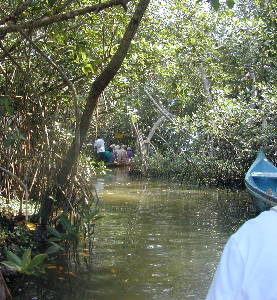 This video may give you some idea of what it was like.
Colombia mangrove swamp
We saw lots of young shoots and occasional barnacle covered sticks.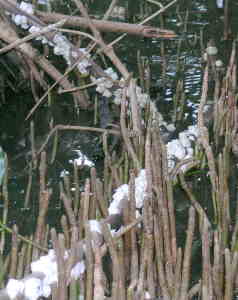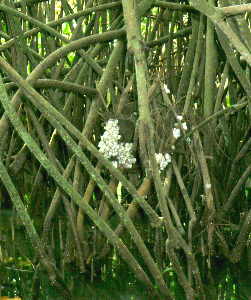 These termite nests had trails down the trunks to the water.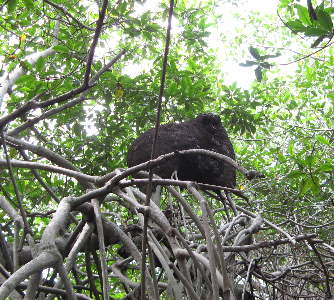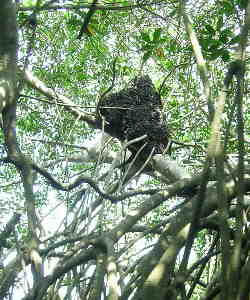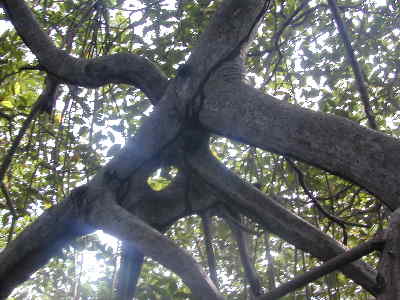 We emerged from the mangrove tunnel into open water.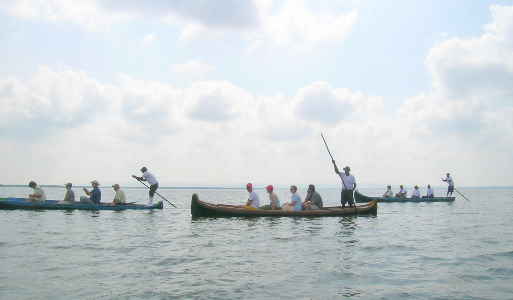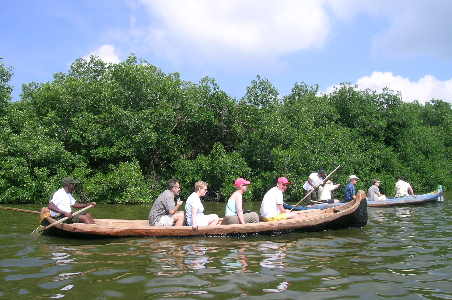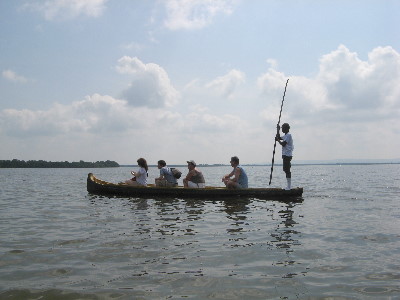 Looking back we saw several pelicans in the trees.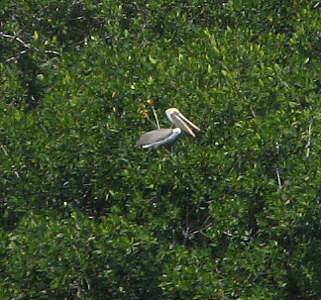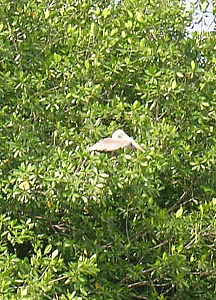 Some fishermen provided this classic shot.
As we went back through the mangrove tunnel we met friends from the ship for a mutual photo-op.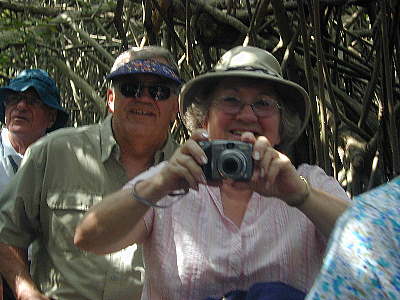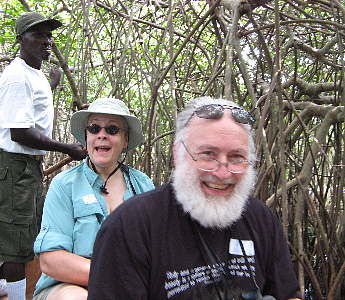 Some of the mangrove trees were in bloom and others were setting fruit.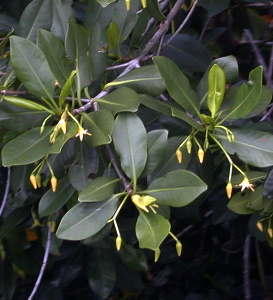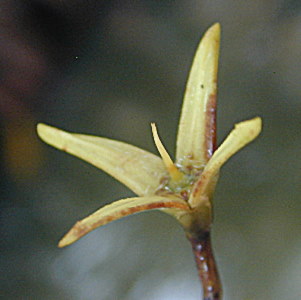 Our pilot and some shots of the boats.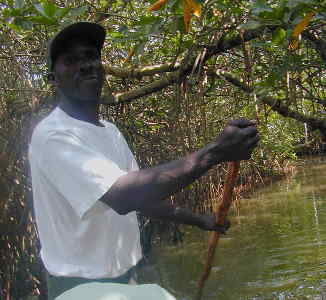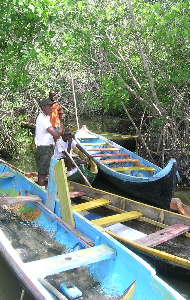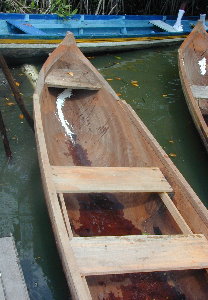 This fruit was growing along the path back to the bus.
We were told it is inedible and only used to make maracas.
We went to this lovely beach later that morning.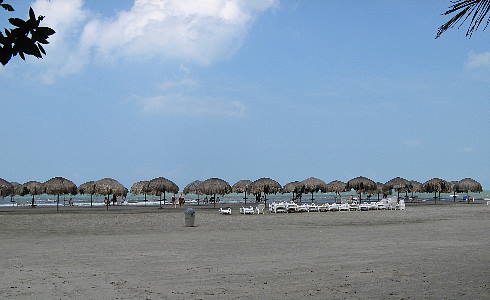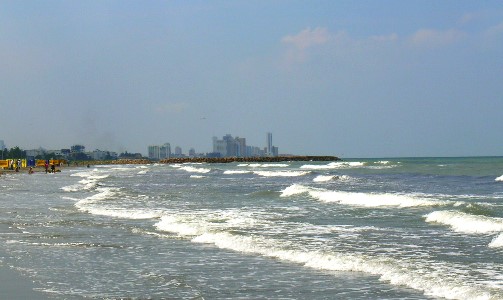 And saw these dancers while we were there.
Dancers
Dancers
Some athletic moves in this competition.
Dancers in Colombia
On the drive back through town we saw some black living statues along some pleasant city streets.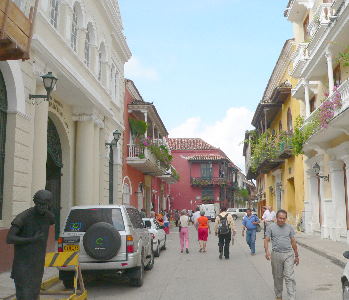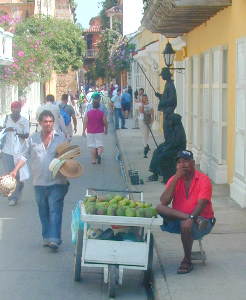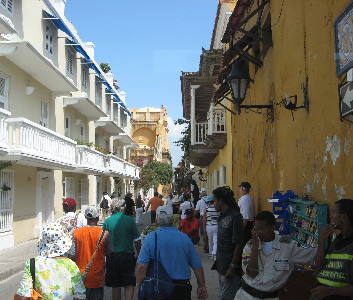 Some views of the old city wall around the center of the city.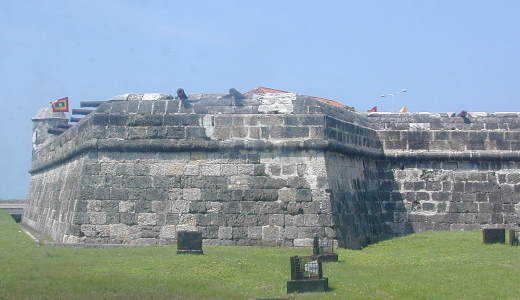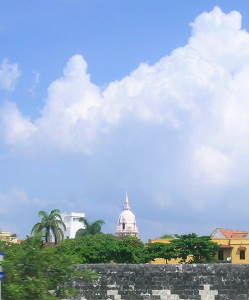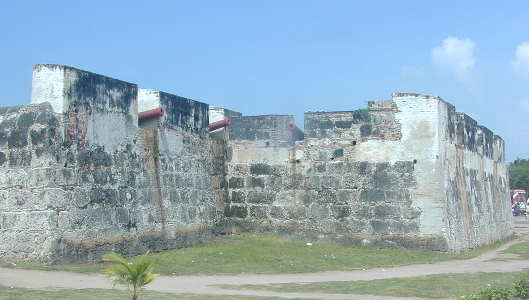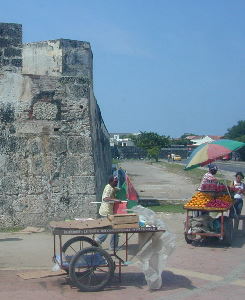 Other views including two of Saint Catherine cathedral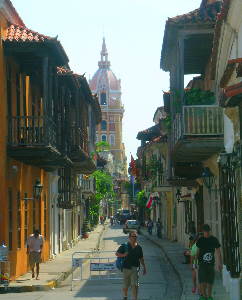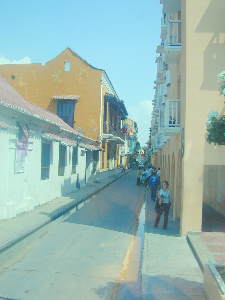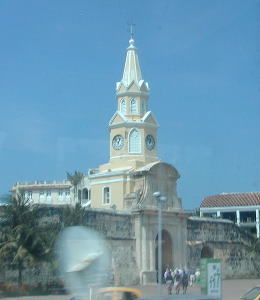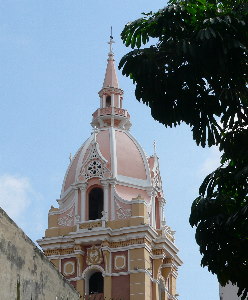 After lunch we took a walk to see what some other parts of the city looked like.
The horse cart was unexpected.
As was the elementary school class we found going on under a tree along the street in this neighborhood.
We also got a good view of the monastery on the hill overlooking the city.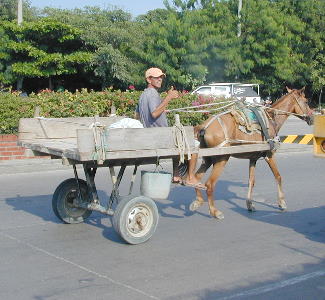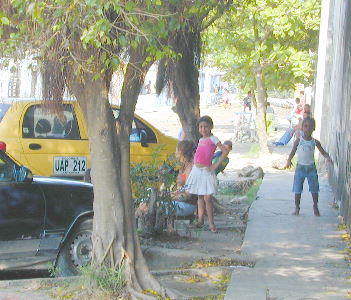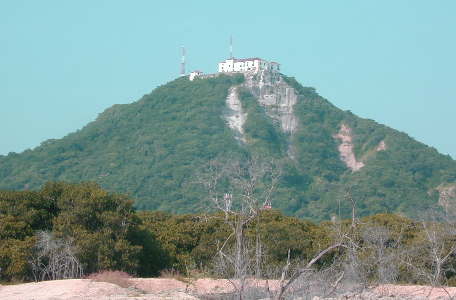 Other web pages showing our trip to South America can be found here