Cartagena, Colombia
Most of our time in Cartagena was spent on a bus, in a mangrove swamp, or on the beach, not the best places to find flowers.
There are a couple pictures of ones we saw in the mangroves on the Colombia page.
We did get pictures of a few and saw many more from the bus.
We hope to go back when we can spend more time and see more.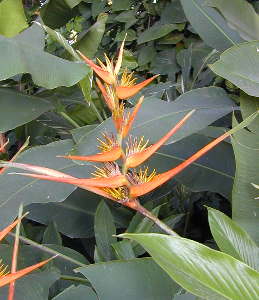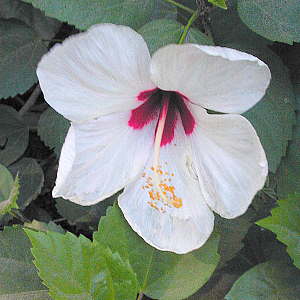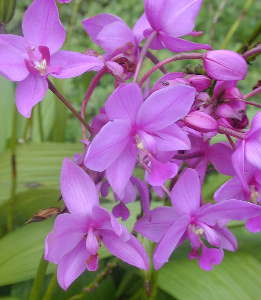 Panama canal
On our trip through the canal we never left the ship, there just wasn't time for a stop.
We did see this poinsettia tree.
Quite a bit bigger than any I have seen used as Christmas decorations.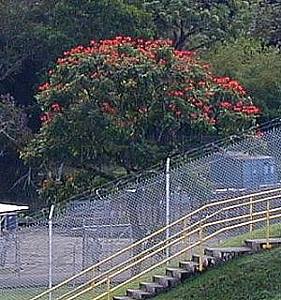 Agua Blanka, Ecuador
These bromeliads had no trouble growing on the power lines through the village.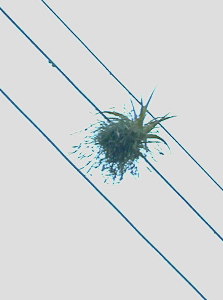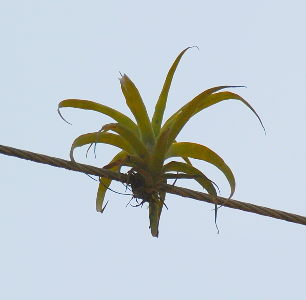 These had wickedly sharp points on their foliage.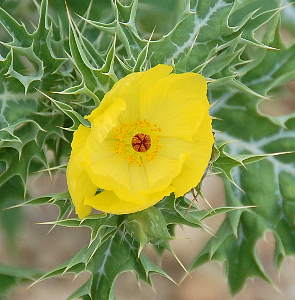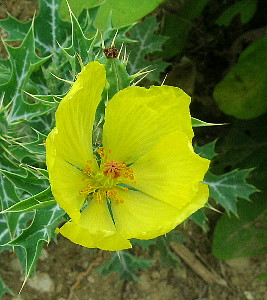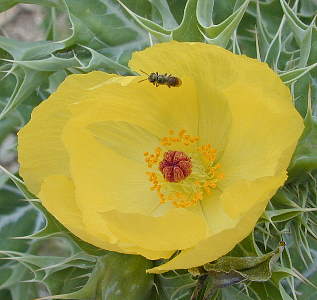 Other flowers we saw in or near the village.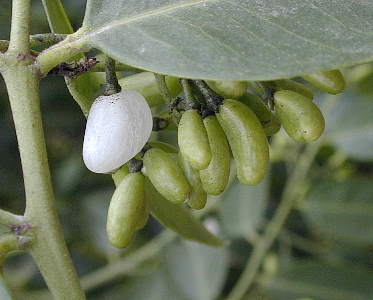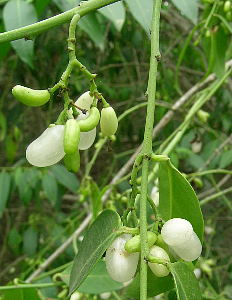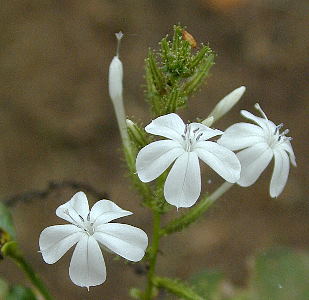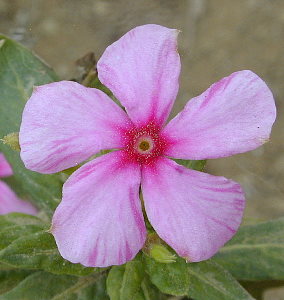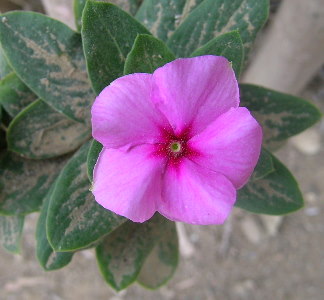 Something seems to have been eating the papaya plant.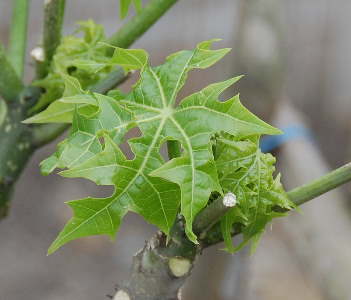 From the village we went down to the seashore where we found these.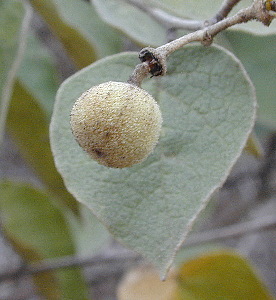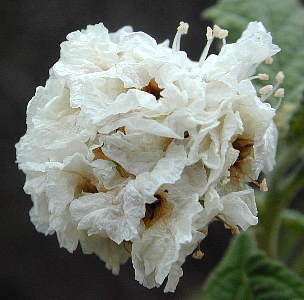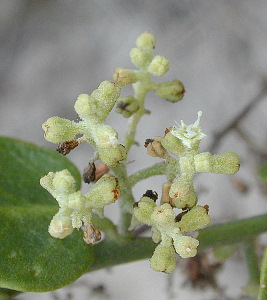 Lima, Peru
None of these were wild, they were all found in gardens.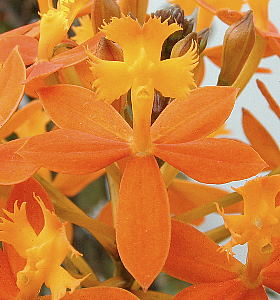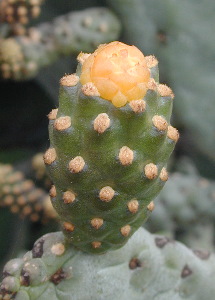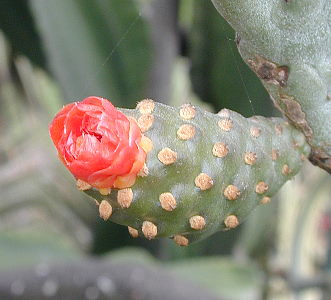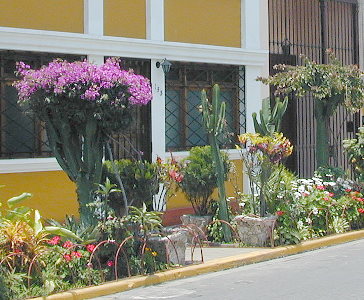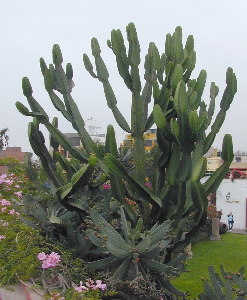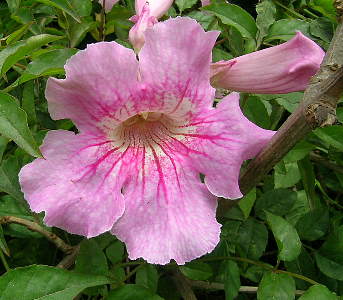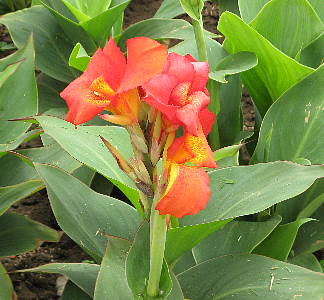 Arica, Chile
This is a dry area so these flowers are in a little garden near the church.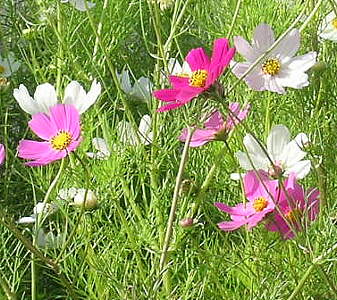 We discovered these in this very inhospitable rocky, dry, and cold locale.
Where there a little moisture we saw candelabra cactus.
There are large areas with too little moisture for even them.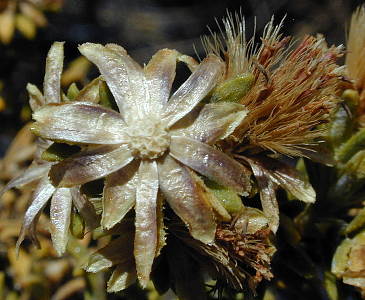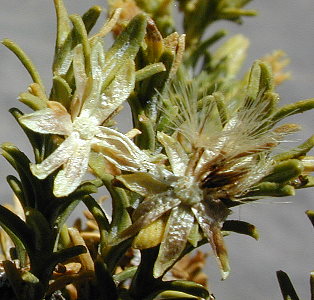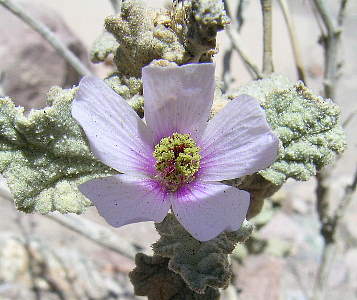 LaSerena, Chile
We tried tasting the fruit of the pepper tree. not a true pepper.
It has a not unpleasant slightly spicy flavor but if you crack the seed the not very pleasant woody flavor stays with you for hours.
Other plants we saw in gardens and parks around town.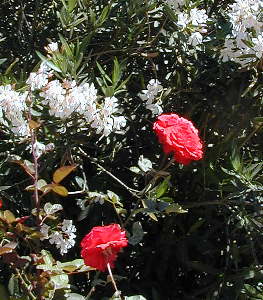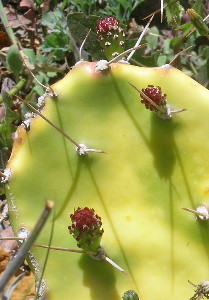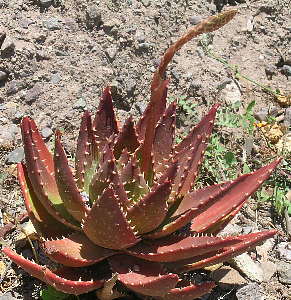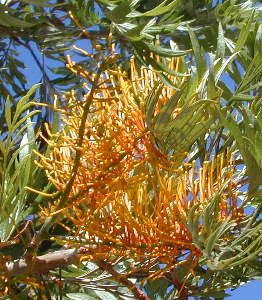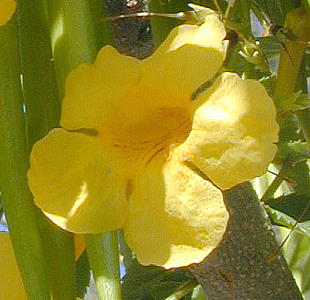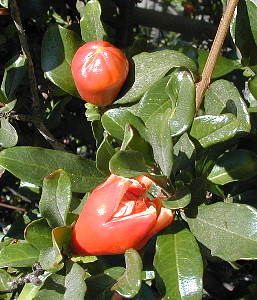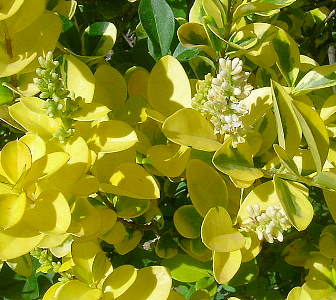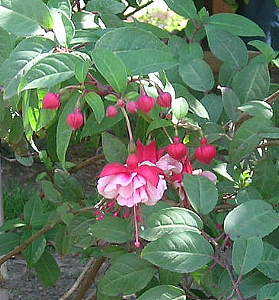 Some wildflowers from near the dam we stopped at on our way back to the ship.