Leaving Jinzhou on our way to Wuhan.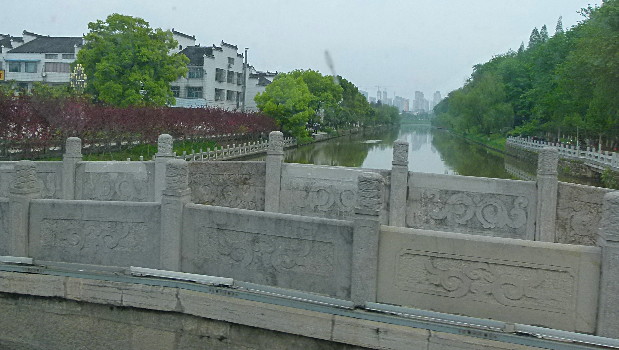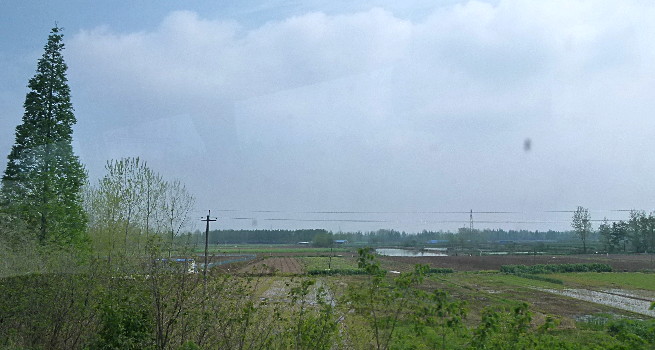 A quick stop for snacks.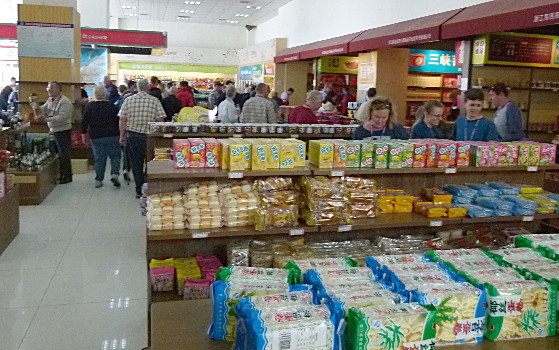 Rice fields.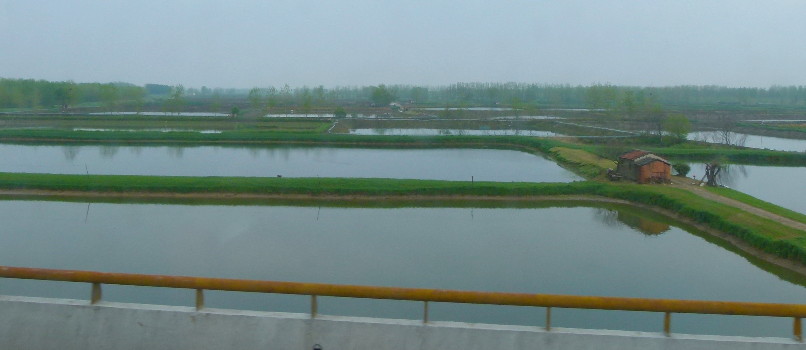 The smog was building up so we knew we were getting close to a city.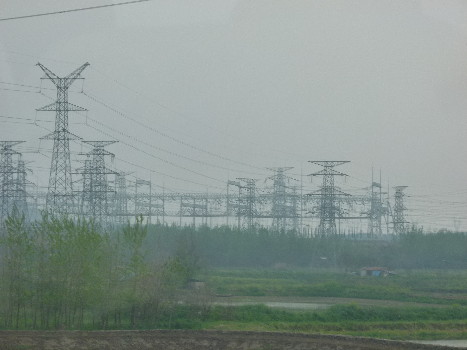 A cable-stayed bridge under construction.
The deck is built out from each tower to keep the forces balanced.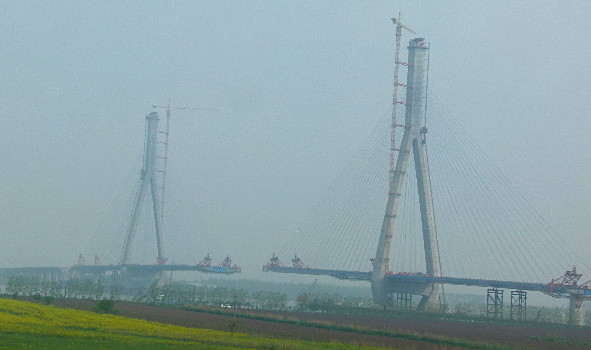 I don't know what is being farmed in the river. Any suggestions?

On the way home from work at the car company.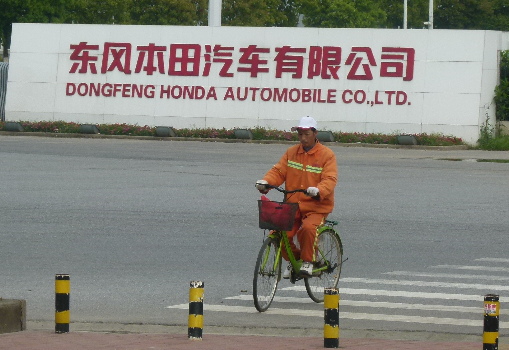 More apartments being built just like every other city we visited.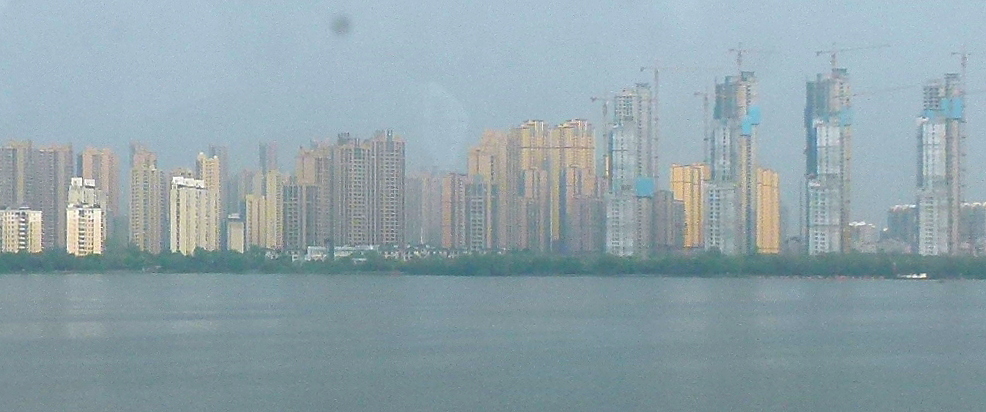 We had dinner at a Tibetan restaurant.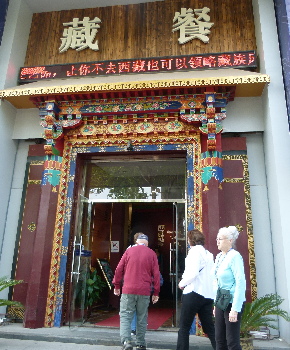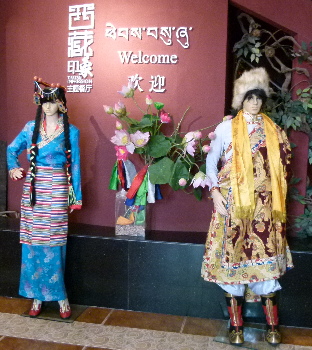 An altar in the main entrance.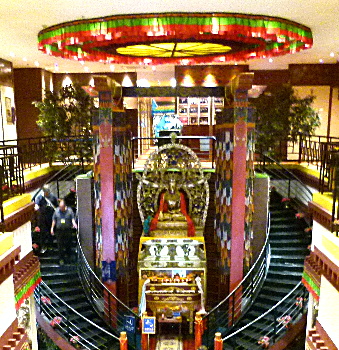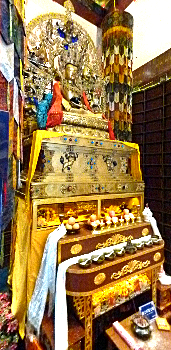 I walked past the kitchen as they were about to serve.
The cook looks like she is glad for a few minutes to sit down before she has to start again.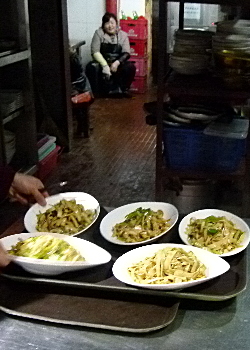 Some artifacts from Tibet.
A stove, medicine pot, and a horse bag.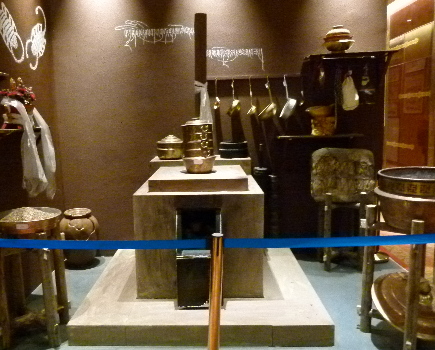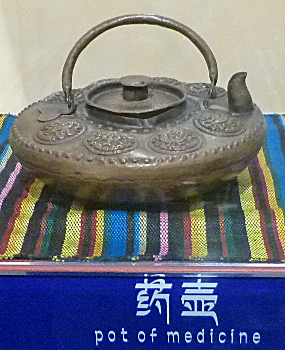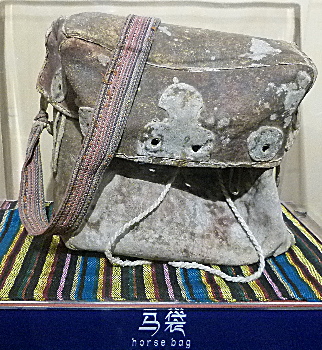 If you aren't quite sure of how to manage a squat toilet they provided this plush accommodation for their guests.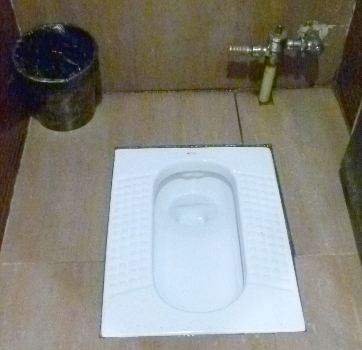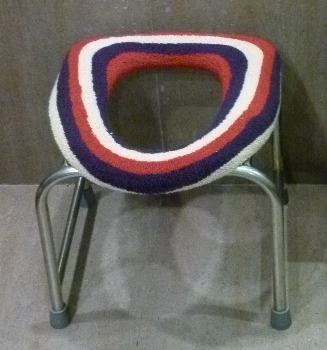 As we left we passed these prayer wheels.
spin them clockwise as you pass to offer a prayer.
We passed this monument and an older apartment as we we returned to our hotel.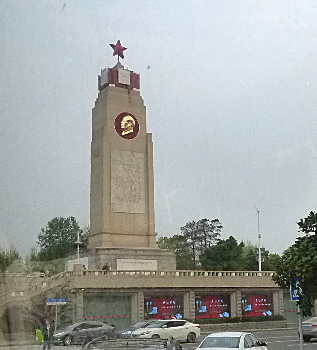 The exterior, lobby and view from our room of the most luxurious Howard Johnson I have ever seen.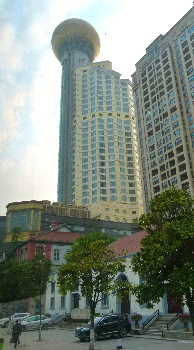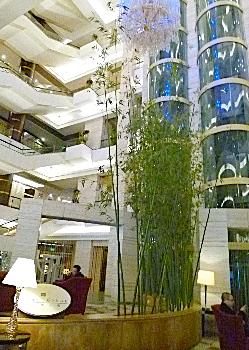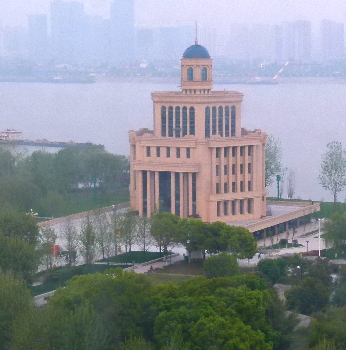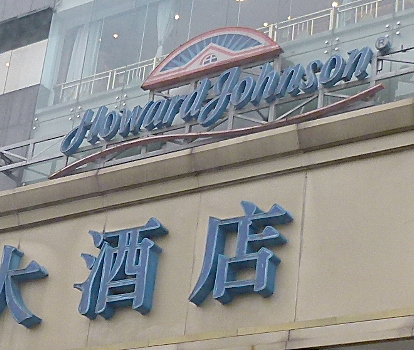 And finally winging our way back home.