Turkey



As we came into Kusadai we were greeted by this clean modern waterfront.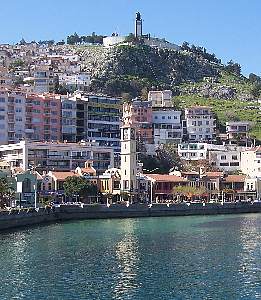 There we boarded a bus that took us to Euphesus.
The first picture is of the Arcadian Way lead from the harbor to the center of town.
The second shows the groves worn in the marble pavement by the wheels of the heavily laden carts. The deepest groves were on the steepest parts of the road since most of the wear was from wheels slipping when their brakes were applied.
The next was what amounted to an advertisement. It announced to the sailors coming into town that there were beautiful ladies ahead. A barely visible arrow points off to the left and the dotted heart shaped figure told them that their heart will be very happy.
The last in this set is a mosaic sidewalk in front of some of the shops along the road.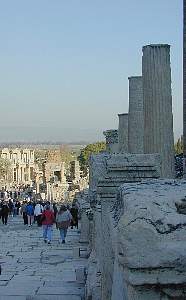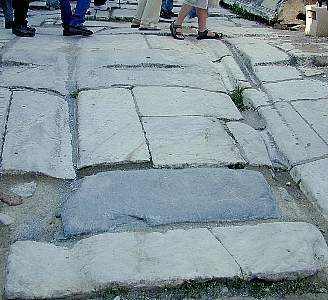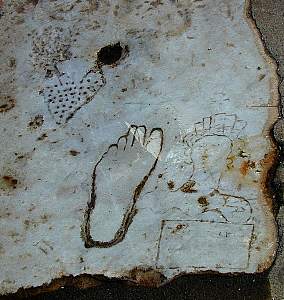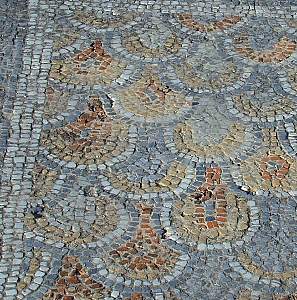 Library of Celsus and some details of the carvings on it.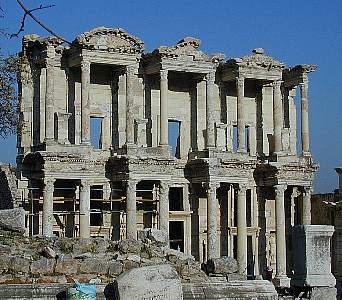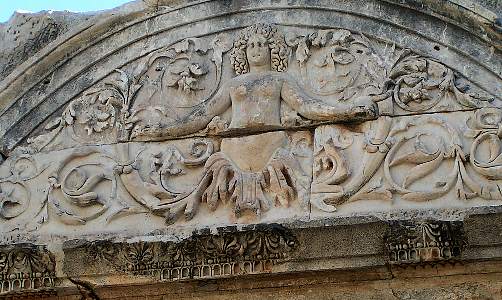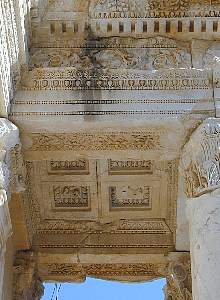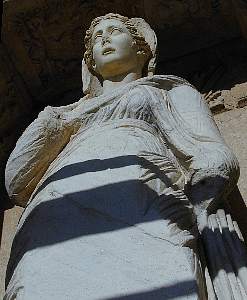 Sculpture waiting to be restored to its original location.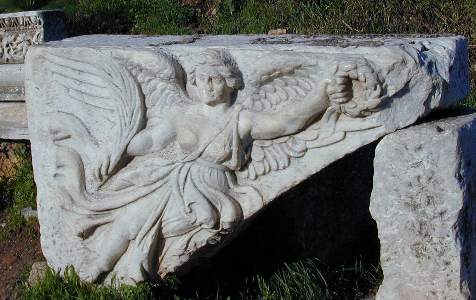 Ancient walls through Greece and Turkey would often have this sort of damage at the joints. Our guide told us that the original builders had used lead bars pounded into slots carved into adjacent stones to join them. This lead had been "mined" by later residents resulting in the damage.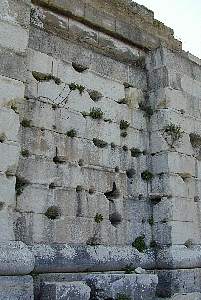 I asked our guide about this inscription since it was obviously in Greek and another alphabet.
He said the other was Aramaic script and that a scholar had come to Euphesus recently specifically to study this carving.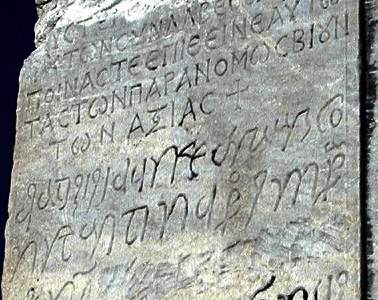 This was a side road not open to visitors when we visited.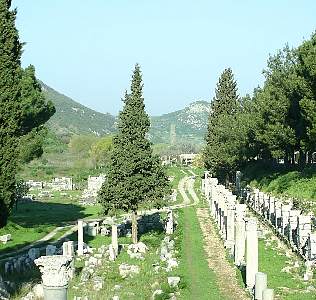 When you have to "go" this was what was available in the city. Not much privacy. It was used by both men and women. The robes would help some I suppose. When you finished the channel in front of the "facilities" would allow you to get a handful of water so that you could clean up a little but it isn't up to my standards.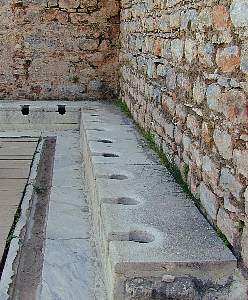 Back in Kusadai we found shops that had all things Turkish for sale. Shopkeepers would try anything short of actually dragging you off the street to get you into their stores. The young lady was working on a rug. She would take a piece of wool yarn, knot it around two of the vertical strings, push it down, and cut it off in a matter of a few seconds. The pattern she was working on is there on the loom. Actually it is only half the pattern so she mentally reverses it when she is working on the right hand side of the rug.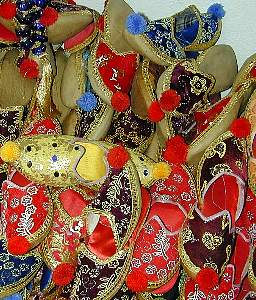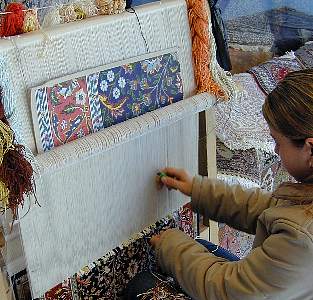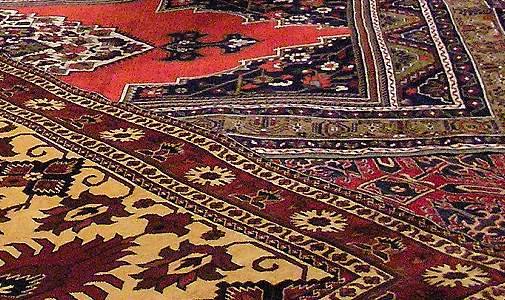 Click on these links for Modern Greece, Ancient Greece, the Greek Islands, our Greek Eclipse, Greek Eclipse Attire, Greek Flowers, and Turkey.

See other places we have visited here.


Go to our Personal home page
Go to our Community page
Go to our Science Fun page

E-mail Nancy and Alan