From the harbor we could see the main city spread out before us.
Some interesting trees along the seashore.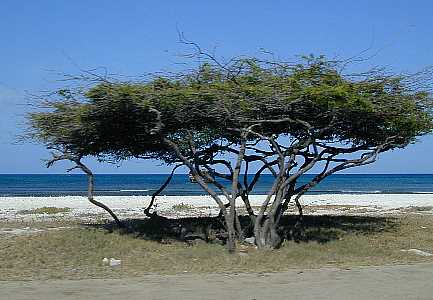 Ahh, the 4 wheel drive vehicles we were to be driving today.
My mistake, these had padding on the seats. Ours were out back.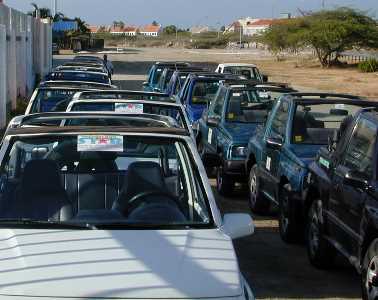 We are off on a very rough "road".
The leader set a fast pace.
This ride is not recommended if you are suffering from a bad back or other problems (such as intelligence).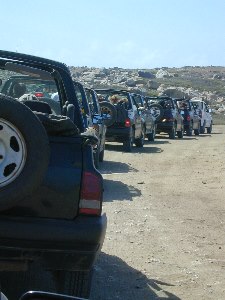 We were lead on a fast wild ride.
Jim tried his best to keep up, it wasn't easy.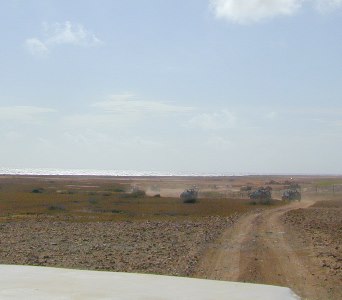 Much of the trip was over coral rock.
Did I mention it was R o U g H.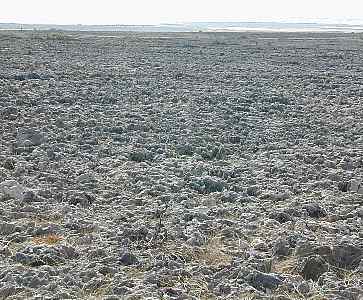 We stopped at a lighthouse.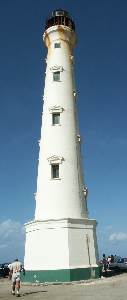 What little vegetation we saw was typical of a desert.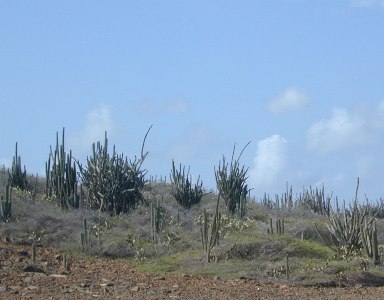 Another brief stop at this little church.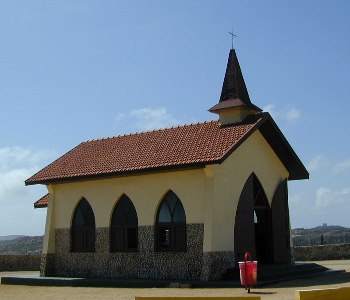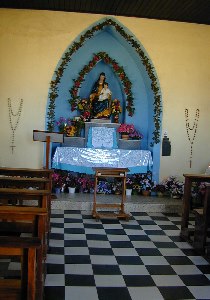 More rock.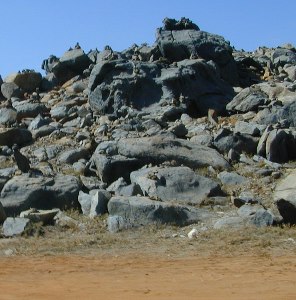 We were told that if we pile the rocks up it would bring us good luck.
I think it was just an attempt to get us tourists to clear the trails.
The attempt was futule. Under the rocks are rocks.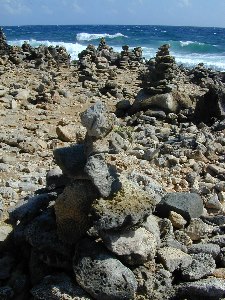 Finally the seashore with waves crashing.
Their tremendous power was on display here with only solid rock and no sand to dissipate their energy.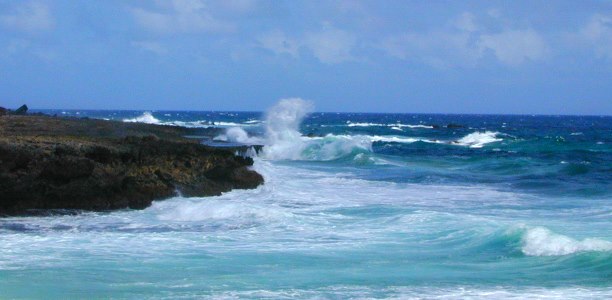 Here the waves had cut under a layer of coral rock leaving a natural bridge.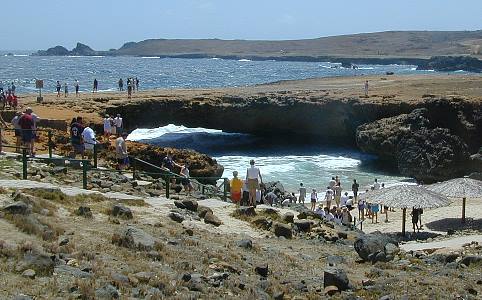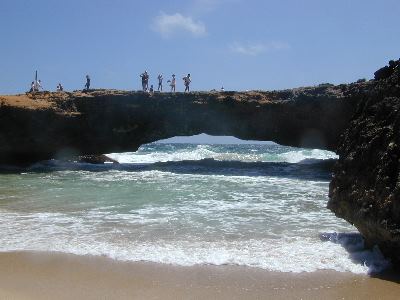 Nancy found a smaller wave cut cave with small stalactites covering the ceiling.
Only they weren't made of stone, they were jelly like colonies of algae.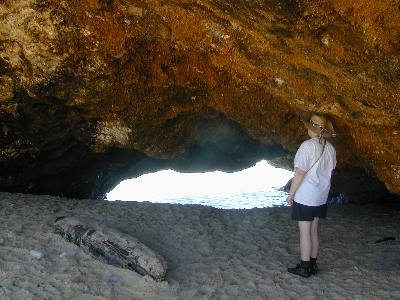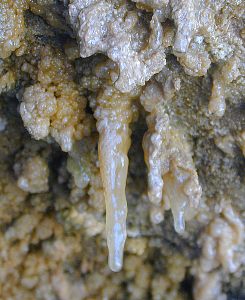 This was once a gold smelter.
There wasn't any still laying around.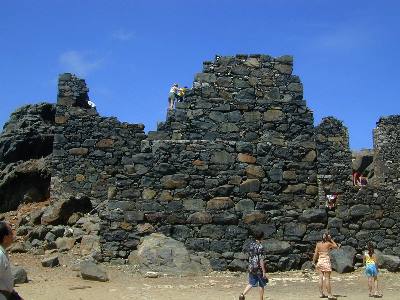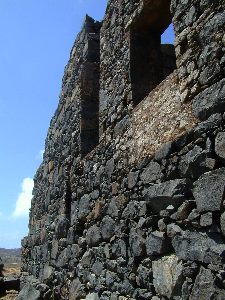 This was our transport to a private island where we went snorkeling.
Go to our Flowers and Wildlife page (below) to see some of the fish that we saw there.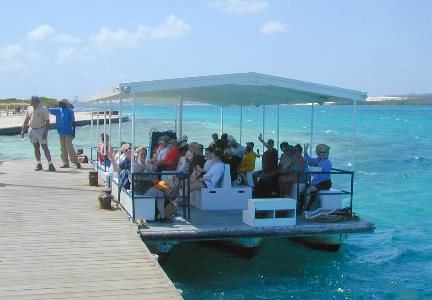 Rum fruit drinks rounded out our day on Aruba.