The island of Saint Martin

Entering the harbor on Sint Maartin (the name of the Dutch half of the island)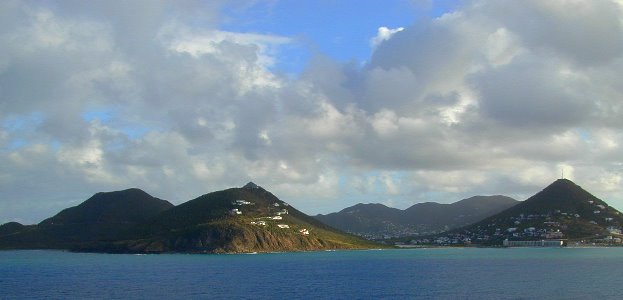 looking back across the town of Phillipsburg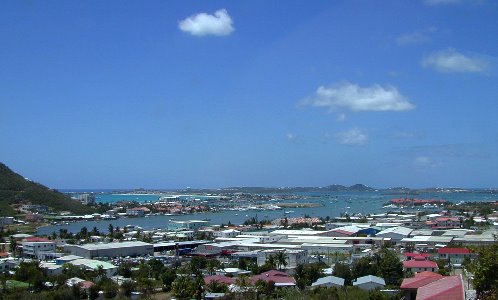 We did a little shopping.
Walking through town we came upon the Guavaberry World Headquarters.
We found it to be a most acceptable brew.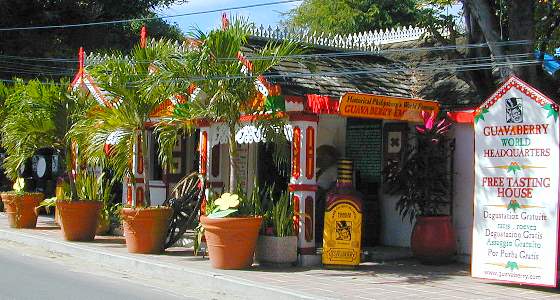 A visit to a small free museum and a tour around the town's harbor with entertainment provided by one of the crew rounded out our visit.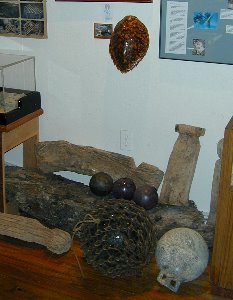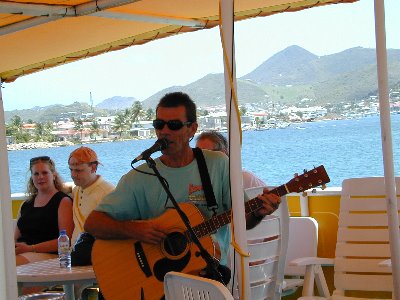 For more pictures from this trip click on Aruba, Curacao, Saint Martin, Saint Thomas, Puerto Rico, Plants and wildlife, the ship, and Dining room art.

Go to our Travels page
Go to our
Personal home page
Go to our
Community page
Go to our
Science Fun page
E-mail
Nancy an
d Alan