A few words about the roads in Mongolia.
As you can see on some of the other pages of this site they can be challenging.
The country is engaged in building wide paved highways but we were told that only about 100 miles are completed so far in the entire country.
Until they have a lot more done this is what major connecting roads between cities look like.
Unimproved dirt tracks that can get very rough.
When that happens the easiest solution is just to deviate slightly from the established track and create a new one.
This happens over and over again resulting in a braided appearance like some of the rivers we saw in flat valleys as we flew over.
They start the same place and end the same place but in-between it is anyone's guess as to which way they'll go.
At one point I counted 17 tracks all going in about the same direction.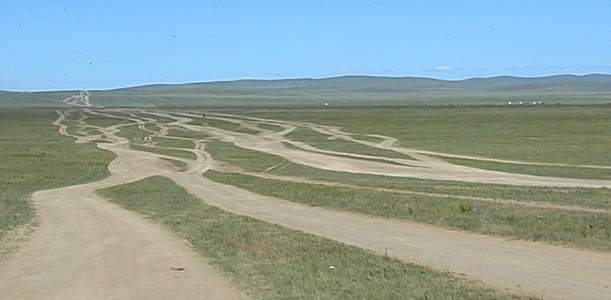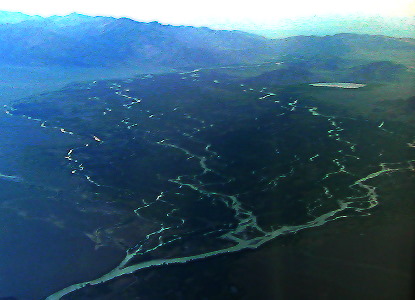 On one stretch of paved road this pair trucks were coming at us.
One was pulling an equally heavily loaded trailer the other was pulling two.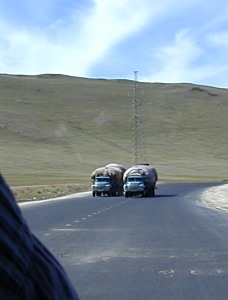 We stayed at one of the nicer ger camps of the trip.
Our ger was incredible as you can see in the picture.
All the furnishings were like these, we even had a wash stand with running water.
I don't know how we ended up with this one it was clearly the best of the ones in the camp.
This large painting of the Przewalski horses was a nice touch in the dining room.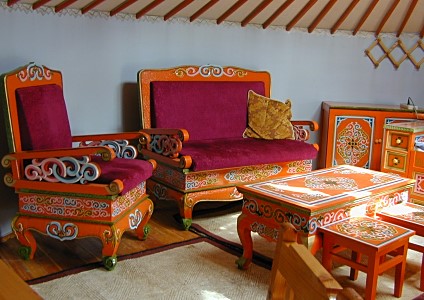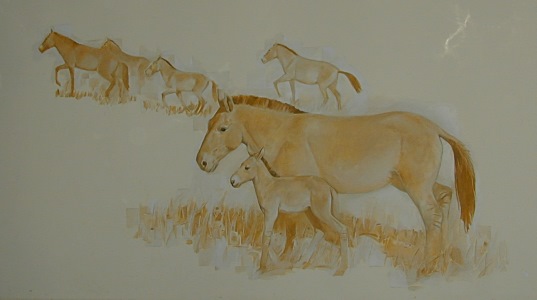 In the afternoon we set out to see the main attraction.
On the way we saw this pair of young camels and a herd of goats, camels along with one horse along the road.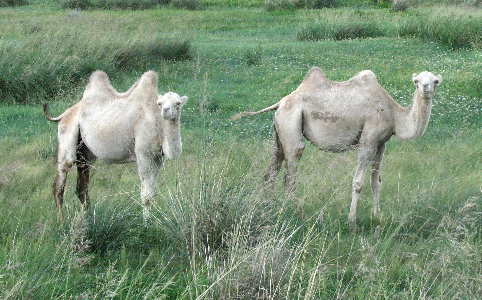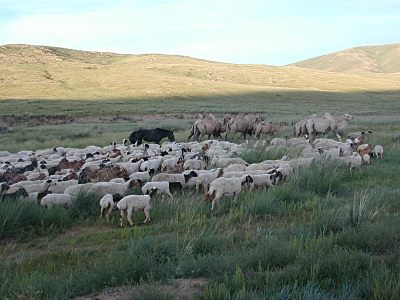 These horses have a remarkable story.
They were extinct in the wild with the only remaining purebred members of their breed found only in zoos.
A breeding program was established and in 1992 sixteen were returned to their native habitat where they are doing nicely.
There are now several hundred and the herd is growing.
We saw a couple of domestic horses following one group of wild ones around with apparent amorous intent.
I hope that something is done about that because it could make maintenance of a pure wild stock difficult.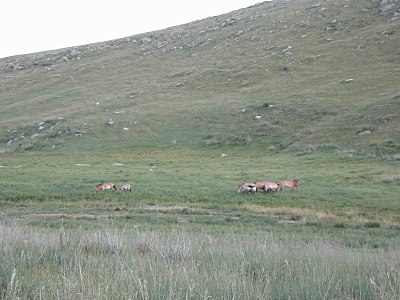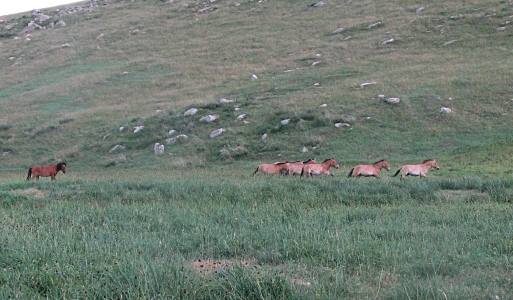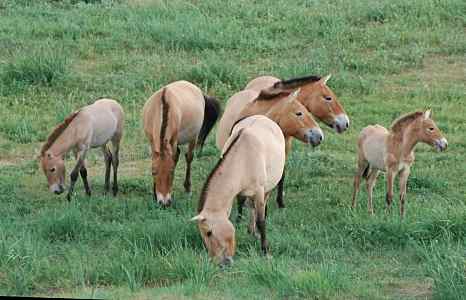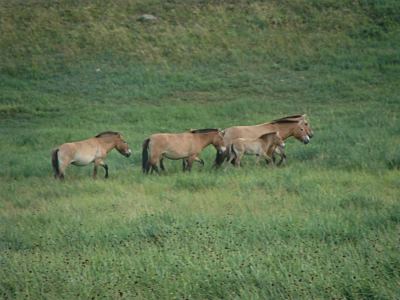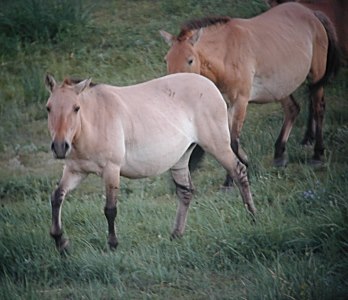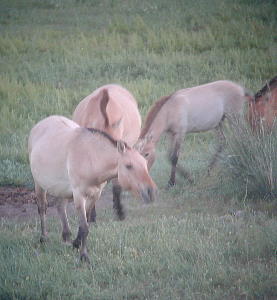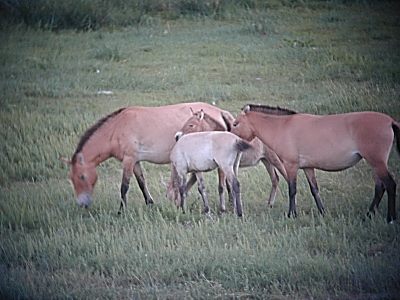 The bus that had dropped us off while we were watching the horses left to take an ailing member of the group back to camp.
That gave the rest of us more time to walk and enjoy the evening.
A deer appeared on the ridge above us and gave us this classic pose.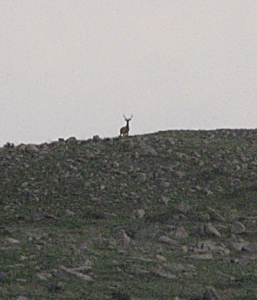 The "mares tails" in the cirrus clouds above were an appropriate end to our visit.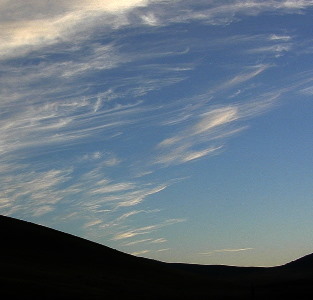 Many thanks to our friends from the trip for sharing their good company, videos, and pictures with us and with you.
Thanks again Alice, Lee, Eleanor, Michael, Joyce, David, Juliana, Tom, Stu, and Tanner.