As we were crossing the Gobi on our way to the Yol valley we saw these antelope.
Our driver gave chase much to the dismay of our group.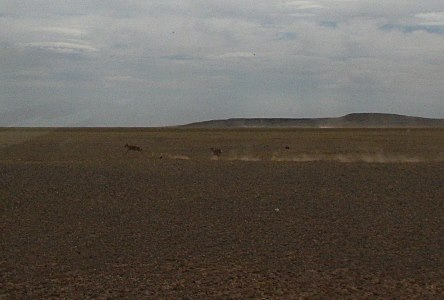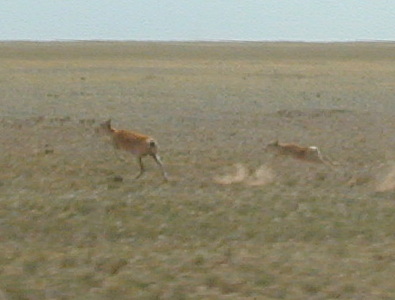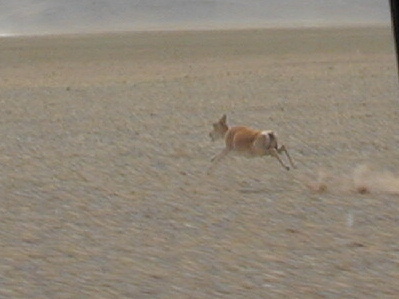 We crossed this pass where we stopped to walk and try to spot wildlife.
We saw some gazelles and eagles but they stayed too far away to get good pictures.
We did see a surprising variety of wildflowers though.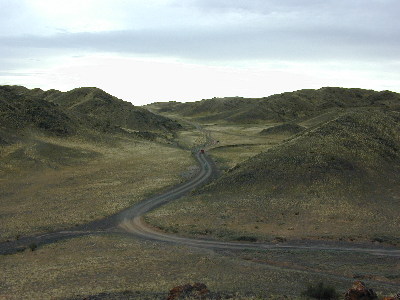 The Yol valley started as a wide grassy field but as we entered it became narrower and rockier.
Finally becoming a gorge with a stream cascading through it.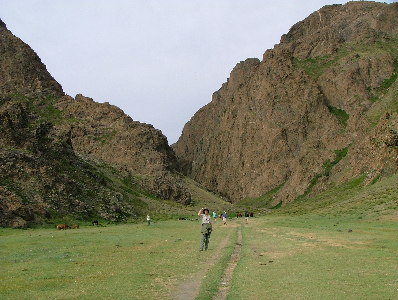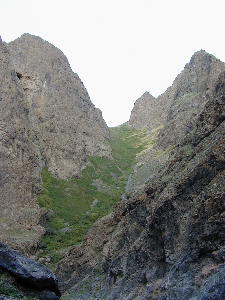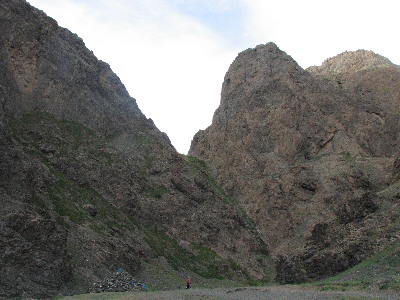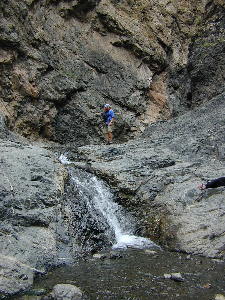 The variety of habitats supported a mix of flora and fauna.
This looks like one of the wild Przewalski horses that once roamed the area.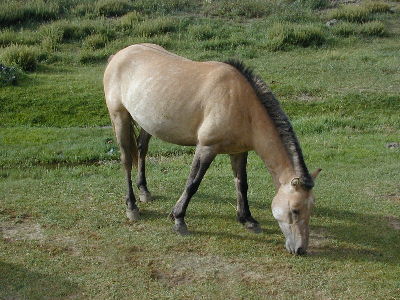 Little gerbils and pikas were all over the place at the entrance to the valley.
We couldn't resist taking picture after picture, each was cuter than the one before.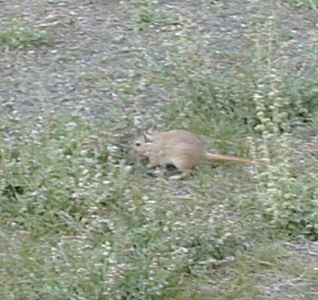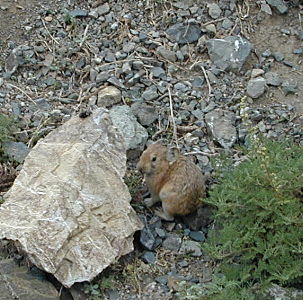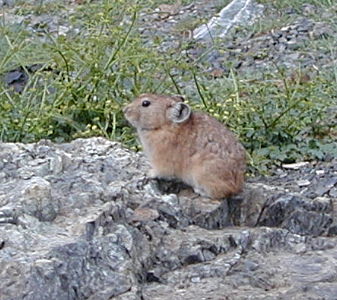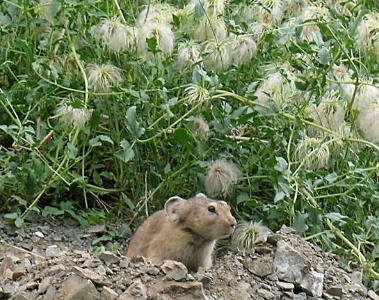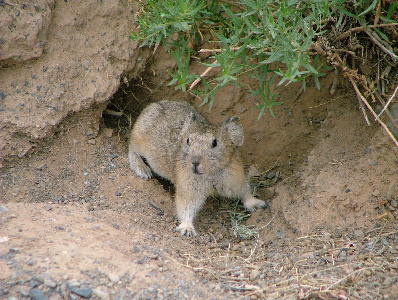 The red winged wall hopper is the only bird we saw that day that I can be sure of it's name.
I like it when the name describes the bird exactly.
We saw lots hopping on the rock face and probing for bugs in the cracks.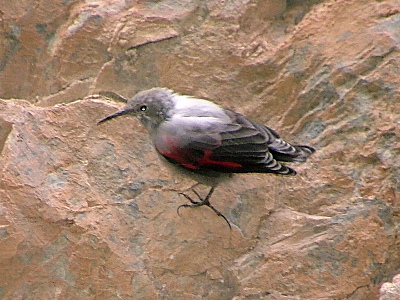 This is currently unidentified, by me at least.
If you know what it is please send me a note.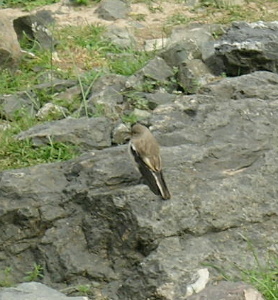 These may be eagles, buzzards, griffins or vultures.
They were all very large raptor or similar birds.
This valley is also called the Lammergeier valley and because the name is the same as that of a type of vulture.
It is sometimes called the valley of the vultures or valley of the eagles.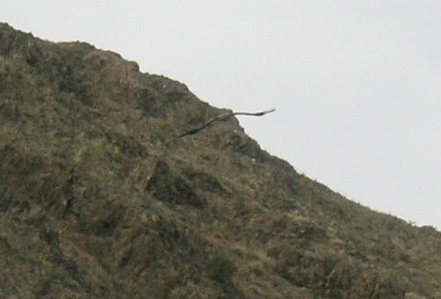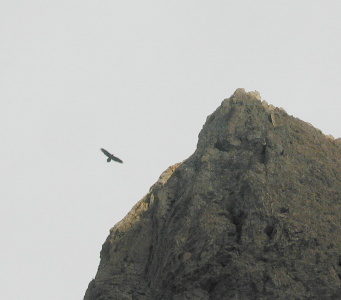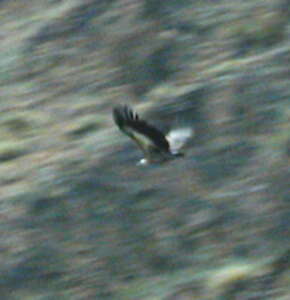 We spotted ibex on the cliffs above us.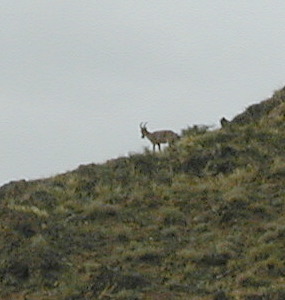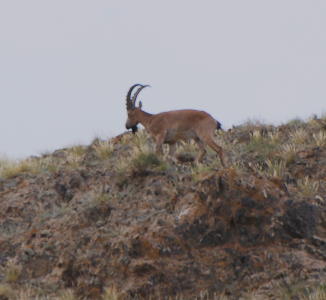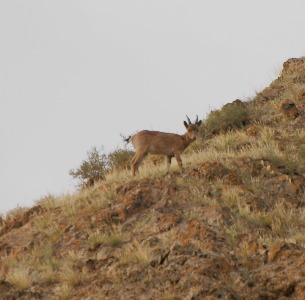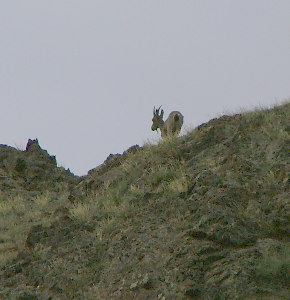 Along the way we stopped at a little museum with a display of mounted animals and birds and this collection of dinosaur eggs.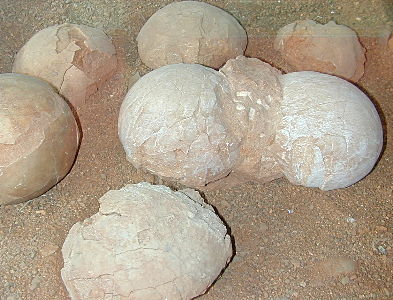 Our accommodations for the night included this huge ger dinning room.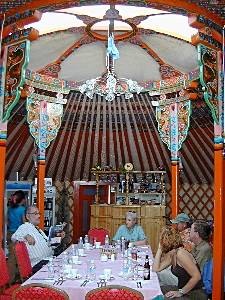 Most of our group and our guide at the airport ready to return to Ulaanbataar.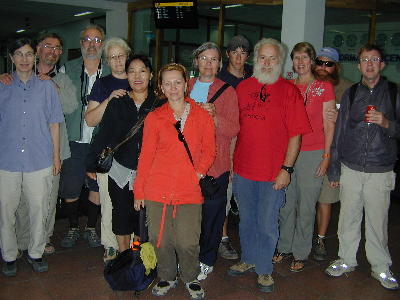 Many thanks to our friends from the trip for sharing their good company, videos, and pictures with us and with you.
Thanks again Alice, Lee, Eleanor, Michael, Joyce, David, Juliana, Tom, Stu, and Tanner.