A map showing where we visited can be found by clicking here.
Remember to come back to see the rest of our trip after you look around Goggle maps.
One of the stops we wanted to make in Ulaanbataar was the International Intellectual Museum (aka. The IQ Museum or The International Puzzle Museum).
Other members weren't sure what we had gotten them in for when it was added to our itinerary.
I had written to the son of the founder Tulmen-Ulzii ?? before we began the trip.
He wasn't going to be in town but said his brother would meet us and make sure we had a special tour of the museum.
Imagine our surprise when the founder appeared and conducted part of the tour himself.
One of his reasons for creating this collection was to encourage the use of mechanical puzzles as educational tools.
No one is too young or too old to enjoy the mental stimulation they provide.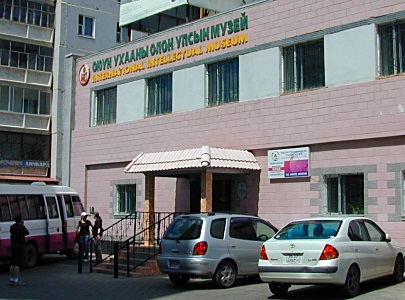 Here is our group with Mr. Tulmen-Ulzii in front of a ger that is in the museum.
Everyone in the group was happy about our addition to our visit.
Everyone now has puzzles and an appreciation for them as a challenge, as art and even as jewelry.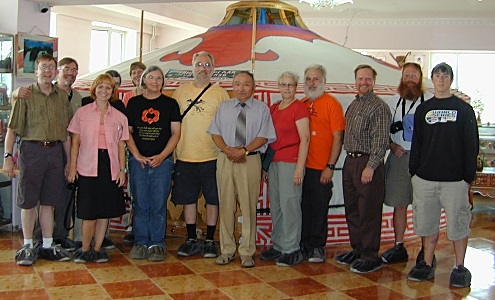 During the tour several puzzles were demonstrated and he did some magic tricks/manipulations that relied on puzzle like thinking to understand.
That gave me the notion that he might like to see one of my rope tricks.
I showed him one that he hadn't seen before so I taught him how to do it and left the rope with him.
He couldn't have honored me more than when he offered to put it in his collection.
We saw it in one of the display cases when we returned to his museum on our last day in Mongolia.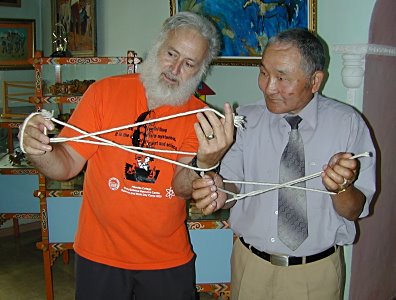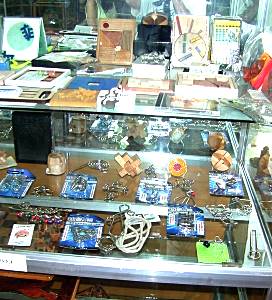 Here we are with one of the larger puzzles (but by no means the largest) that are on display.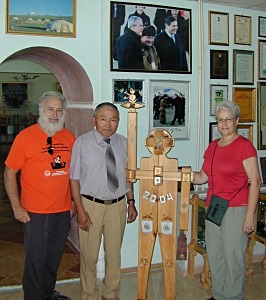 If you want to see more about the museum go to the
International Intellectual Museum
's own web page, but don't forget to come back here to see more of our travels.

Many thanks to our friends from the trip for sharing their good company, videos, and pictures with us and with you.
Thanks again Alice, Lee, Eleanor, Michael, Joyce, David, Juliana, Tom, Stu, and Tanner.